Magento Speed Optimization
Whether you've just launched a new site or already have a well established online store, continual improvement and growth is crucial for long-term success. With the use of strategic partnerships, we ensure efficient, cost-effective and constant improvement and growth. The eCommerce space is constantly changing, and we frequently analyze and test different methods to insure that each site is maintaining its maximum revenue stream at all times.
---

Is your site slow? Our technical team can analyze your site using the latest site performance tools and troubleshoot outstanding issues to increase site speed. We can also add features and functionality to enhance user experience and streamline performance.
---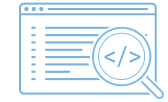 Code Review + Audit
We offer a comprehensive analysis of source code in a programming project in order to identify bugs, security breaches or abuses of programming conventions.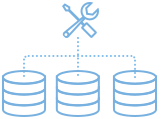 Server Configuration Review
A Security Configuration and Architecture Review enables you to know if your network architecture and the configuration of its components are compliant with the most current industry best practices and security recommendations.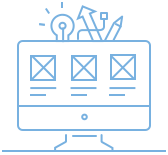 Website Performance Optimization
Performance optimization is always something that should be top priority, especially when there is so much online competition.
We use stress testing in order to determine the robustness of site beyond the limits of normal operation. Stress tests commonly put a greater pressure on resources to test availability and error handling under a heavy load, than on what would be considered correct behavior under normal circumstances. This is the best way to identify and solve performance issues before they become public issues.