Magento extension Search: InstantSearch+ by Instant Search
MageCloud partnered with Instant Search to offer Search: InstantSearch+ in your MageCloud panel for our simple 1-click installation option. To install this extension - create your account with MageCloud and launch a new Magento store. It takes only 3 minutes.
Instant Search always provides support for customers who have installed Search: InstantSearch+ Magento module. Feel free to leave a review for the company and the extension so we can offer you better products and services in the future.
You may want to check other Instant Search Magento extensions available at MageCloud and even get extensions from hundreds of other Magento developers using our marketplace.
Instant Search + increases Search Conversion with the Fastest Cloud-Based Search and Search Autocomplete.
Compatible with Magento 1.x
Search: InstantSearch+
Note: InstandSearch+ is FREE for stores with up to 250 products, and offers affordable paid subscriptions for larger stores. There is 30 day trial period where you can experience all of InstantSearch+ premium features.

Increase conversion through optimized search, cool merchandising, and state-of-the-art contextual product suggestion. InstantSearch+ is the most advanced and fastest site search extension for your Magento e-commerce store - join the thousands of sites that are already using our search today!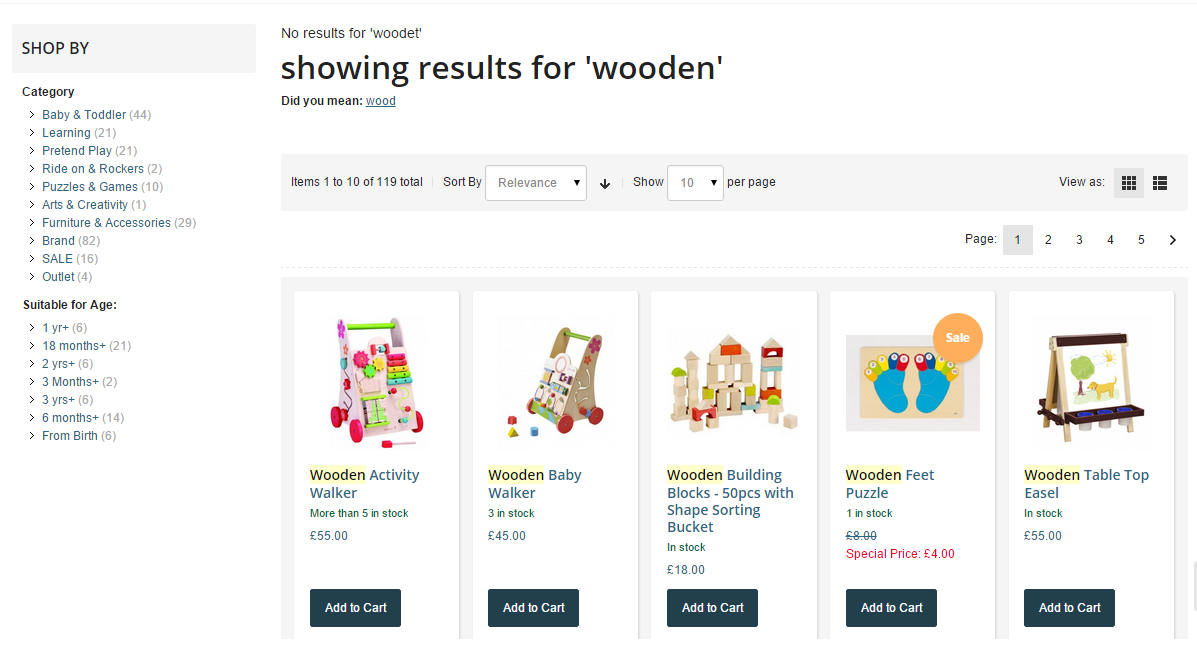 Your visitors would get the most relevant search results, and personalized product and query suggestions - from the first character they type in your Magento search box. The clear, concise suggestions attract visitor attention to products that match what they are looking for. Once a visitor selects a product from the list, she will get immediately to that page. With InstantSearch+ AutoComplete you can engage your visitors straight at the search box, before they even hit "Enter" be that on their desktop, mobile or tablet!
InstantSearch+ Features
Fastest Instant Search for Magento Community and Enterprise stores
100% Cloud-based, CDN-backed, instant product search results with the lowest possible latency
Scalable, cloud-based auto-suggest web service that does not put extra load on your server because it serves everything, including thumbnail images, from the cloud and not your Magento