FreeGo Magento 2.1
Responsive Theme for Magento® 2
FreeGo is a fully responsive Magento 2 theme with a clean, minimalist and elegant design. This free Magento 2 theme is so easy to customize, highly flexible with a powerful backend panel that helps to build a fully functional online store. It is fully responsive and looks stunning on all types of screens and devices.
FreeGo is a free Magento 2 theme with pro design for any kind of e-commerce stores. It offers a powerful set of features that add usability and style to any website. It automatically adjusts the content of your site to any screen resolution it's being displayed on. So more people will be able to reach your website even from their smart phones and tablets.
This beautiful theme helps store owner to make their business highly effective and improve revenue in the short run. Visual appeal is combined with the top-notch functionality, which make a perfect harmony on the website. It comes with a set of backend options to providing easy navigation around your store.
It is a fully responsive Magento 2 theme which has so many features like user friendly navigation, child theme ready, featured & new products list, brand & blog owl carousel, sold out product label, works nice on landscape and portrait view of iPhone and ipad, works well with major browser, works great will all features of Magento, better readability on all devices and fast loading on all mobile devices.
Key Features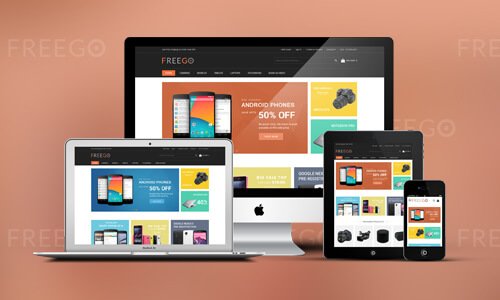 Fully Responsive
FreeGo is fully responsive, it will work responsively and smoothly on any kind of devices. Whether you're looking at mobile, tablet and desktop devices.
FreeGo Magento 2 theme is designed with intelligence and good UX design for all mobile devices. Give your visitors a beautiful interface of your online shop with ultra sharp and crispy graphics.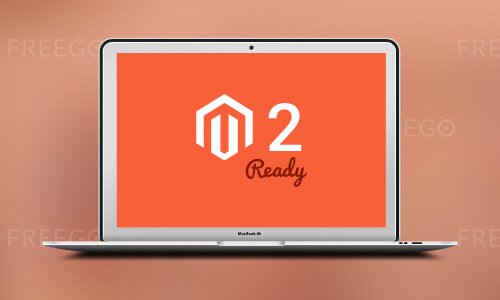 Magento 2.1 Ready!
FreeGo arrived with Magento 2.1 compatibility!
All extensions that comes with FreeGo theme are fully compatible with Magento 2.1
Don't affect any Magento core files.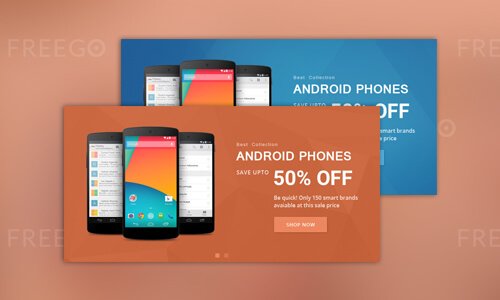 Touch Optimized Slideshow
FreeGo comes with touch optimized slideshow that look amazing and it also optimized for touch drag n drop that will be helpful for mobile and tablet users.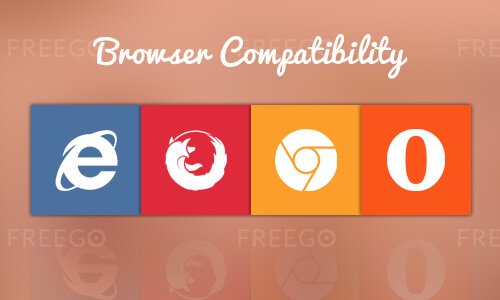 Browser Compatibility
FreeGo works perfectly with all popular browsers.
Mozilla Firefox
Google chrome
Opera
Safari
Internet explorer (11 and later)
Featured Product List
Featured products list to showcase featured products on store with an eye-catching and attractive way.
Sold Out Label Extension
This extension put a sold out label over the default image for all products which are out of stock.
It comes with following features:
1) Allow set position for label
2) Shows automatically when quantity is zero
3) Allow select image as sold out label
4) Provide options to set text or image
Off Canvas Menu
Super simple, easy to use off-canvas navigation menu.
FreeGo comes with responsive off canvas menu. The off-canvas navigation menu is one of the best solutions for store on mobile today.
It uses less to create an off-canvas menu that not only looks good. But works perfectly on all devices.
Child Theme Ready
FreeGo provides child theme for advanced customization. So update of theme will be easily managed.
Powerful Admin Panel
Lot of options neatly organized into sections that allow you to build store without any coding knowledge.
Support for This Extension
The best place to start if you need help with a specific extension is to contact the developer. All Magento developers have both a contact email and a support email listed.
Magento Platform Support
If you need support for a Magento platform, there are different options for support depending on which Magento platform you are using. Below are links for specific platforms.