Blog
3 Superb Site Search Extensions for Magento

A properly working site search feature is sometimes underestimated by store owners. If your site search is not satisfying your visitors - they will simply go back to Google. In this case, the search engine will be a lot more useful in producing the desired results for them. That's when you lose a customer.
Up to 30% of your visitors will use the site search feature at some point. This is a great opportunity to increase your conversion rates without actually spending that many resources on it.
We're offering you a list of great site search extensions for your Magento store, which can greatly boost the search functionality on your site, far beyond the standard Magento abilities. The best part? They're either free or extremely affordable.
It is a free extension that offers advanced site search functionality for online stores of any size. The most important feature of this product is that it's cloud-based and is backed by CDN technology. This means that the performed site searches will be almost instantaneous.
Most of its features are served through the cloud. This means that there's no additional load on your Magento store.
The search-as-you type function, similar to that offered by Google, is available as soon as you start typing. It starts working with the first character. It also has a learning algorithm, which means that the search results will get better over time. To boost all of these functions, it also has a suggestion feature for mistyped/ misspelled queries.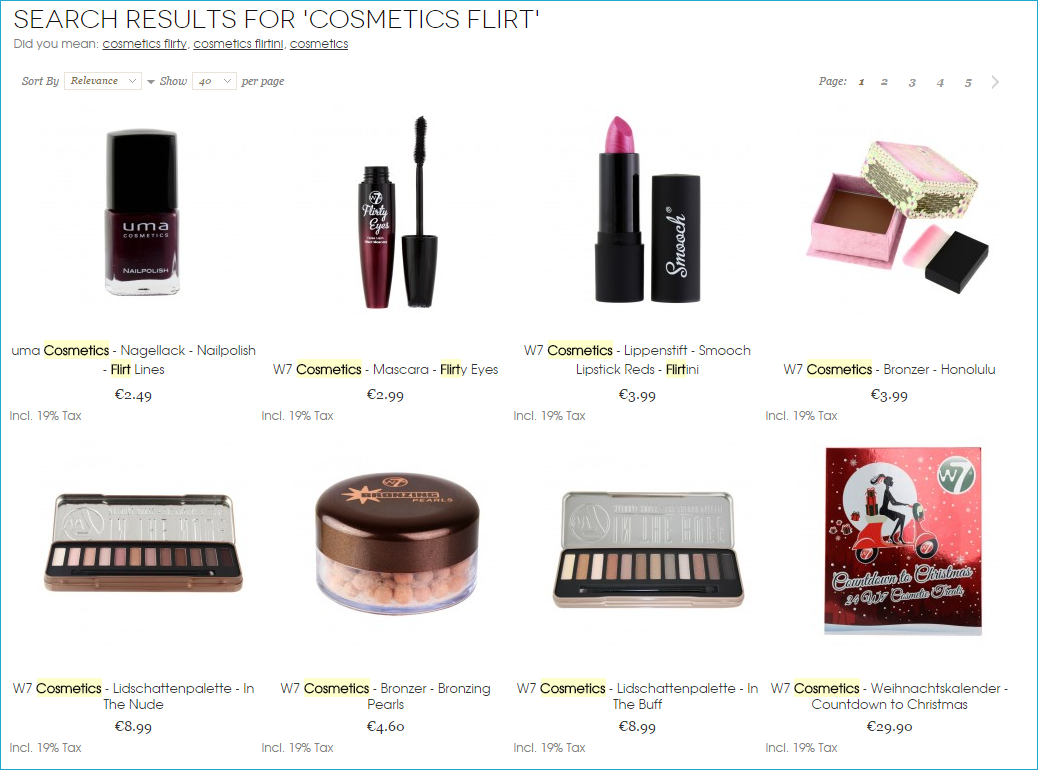 It includes a person search history, based on what your visitors have searched for before. And all of this is available in the free package, which will work for stores with less than 250 products. If you own a bigger business - that's not a problem. You can first test the product with the 30 day trial and then decide whether you want to use it or not. The pricing is pretty democratic and should fit businesses of any size.
This is a much simpler solution than the previous product, but at the same time it offers a free boost to the stock Magento search functionality. And it's free for businesses of any size. There are no limitations or any hidden payments.
It works by simply changing the standard search logic in Magento when people provide multiple search terms. Out of the box, Magento searches for any of the keywords that you type in.
This extension transforms that logic and makes the site search for all of the keywords mentioned. This means that you visitors will get more refined and targeted search results, depending on the complexity of their search keywords.
Simplicity is the main advantage of this solution over other similar extensions, which are mostly paid. Especially if you have a store with hundreds of products.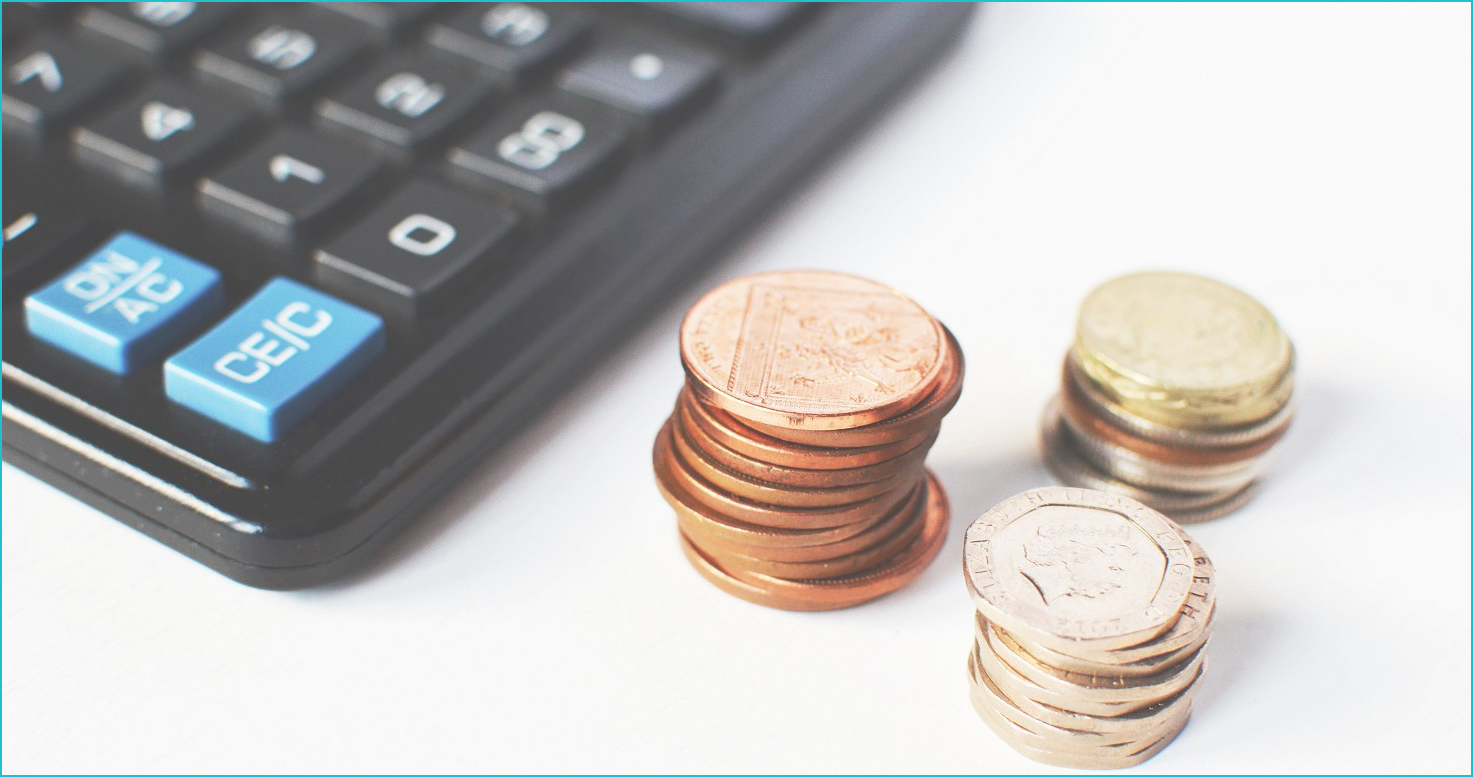 Great solution for small stores, as it offers a free package for businesses that have up to 25 products. Yes, the number is quite small, but their paid packages are priced very adequately, so you should have no problems switching to the paid version, once you've tested the free functionality.
Its features include intelligent spell check and error correction. Something people using search engines are very used to, so these functions should be very helpful. This extension also adjusts to your native store front, when integrated, so there shouldn't be any problems with adding it to your website.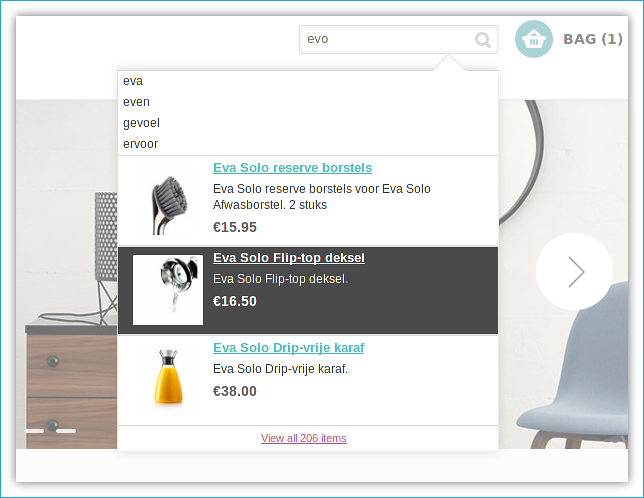 Their search widget also includes a lot of customization features, which should help you seamlessly integrate this product. Just like the first solution on this list - Searchanise works in the cloud, which will take the load off your servers.
Conclusion
When choosing the right site search extension/ service for your website these are the things, which you should consider:

Technology: is it cloud based or will you have to put all of the load onto your server?

Does it have all of the functions that most of the online shops exhibit now? Like: search suggestions, search as you type, spelling corrections, etc.

Is it affordable? Anything over 200-300 bucks per year is probably a bad choice. If you're a small or medium business - there are great solutions within that price bracket, which should work for you.

Is it easy to install and maintain?
What is your site search extension of choice? Why would you suggest it to our audience? Share your thoughts and ideas in the comments below.
P.S. Remember that thousands of other great extension are available for 1 click install feature in our marketplace, if you use our services.