Blog
Christmas 2020: The Email Marketing Campaign Ideas You Need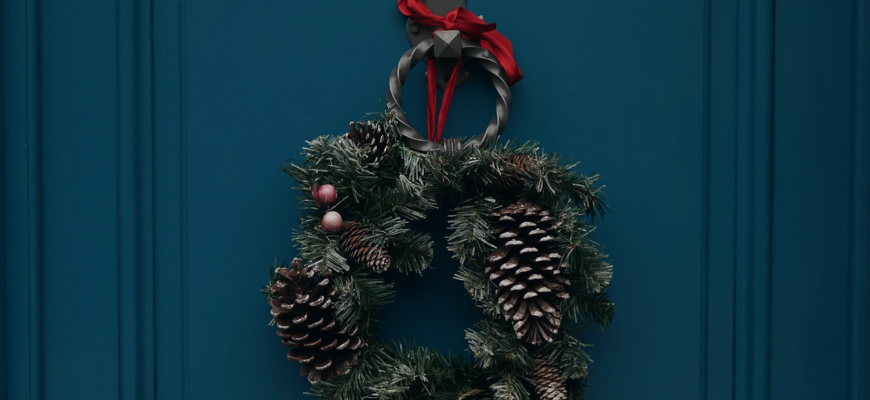 Christmas is arguably the best season of the year. Customers are excited due to the festive atmosphere, and they are eager to discover the best Christmas deals out there.

At the same time, marketers are more than ready to dazzle their audience and employ their best marketing aces to create a perfect customer experience.
And what better way to win over your customers than email marketing.
The key to success is quite simple. Spread the Christmas spirit, be creative and fun, and finally, don't just sell your products or services. In this way, people will be more compelled to buy from your brand.
But I guess now you're even more curious to delve deeper into specifics.Therefore, to help you rock your Christmas email marketing campaigns, we
So, let's get to it then, shall we?


1. Design a Christmas Card Email
In the context of Christmas, grab the opportunity to thank all of your customers for having been with you all this time. It's common knowledge that no business can exist without customers.
The coming of the Christmas holidays is a very good reason to say "thank you" and show your appreciation to your loyal customers.
It's good to emphasize that they're not just your customers, but a part of that "big family" of yours!
To create the perfect Christmas email, all you need is to leverage the power of email marketing. Don't forget to add beautiful visuals, gifs, and more to make your Christmas card fun to engage with.
For example, take a look at what Razer did. They show their huge gratitude to their audience and at the same time, offer them an exclusive gift since their fans are such an awesome crowd.
Alternatively, you can humanize your email even more and make it sincere. How? Add a photo or video of your team or your CEO wishing "Merry Christmas."


2. Send a Christmas Gift Guide
People love exchanging gifts and they sure take their time in deciding what's best. So, there's no better way to indulge them than create fantastic Christmas gift guides.
These guides fall into the category of pre-Christmas emails, whose purpose is to attract people's attention early and set the mood for incoming purchases.
They are an excellent opportunity for brands to curate their best-sellers and other top-rated products, and feature them as gifts for the holiday season.
A comprehensive understanding of your target audience can also play a vital role in their success. By utilizing dynamic content, you can show products relevant to your specific audiences' interests, thus having higher chances of cross-sell and upsell.
Now, let's take a look at a real example from MVMT.


Let's be honest here. Just by seeing the visual I'm already excited to browse some potential gifts. In this personalized email, MVMT claims to have done the "heavy-lifting" by finding the perfect gifts for who else? Our better half. Christmas background, face full of smiles, do I need to go on?


3. Create Christmas Subject Lines
Another important part of your Christmas emails that you need to focus on is your email subject line.
Christmas is a highly competitive season and customers receive tons of marketing emails from all sorts of places.
You need to cut through all that noise and not only differentiate from them, but also make your emails stand out from the crowd. After all, the fate of your emails being opened rests on your subject line!
Therefore, your Christmas subject lines have to intrigue your subscribers by invoking their curiosity, being unique or highlighting a real benefit.
Be sure to use emojis to catch the readers' eye. Not only are they festive, but they also boost your email open rates!
Well, it's time to see those tips in action!


Timberland's subject line may not be the most original thing this world has ever seen, but it is simple, straightforward and playful. Apart from that, it is sure that it will stand out in people's inboxes due to the correct placement of Christmas emojis.
CellularOutfitter's approach is not that different. Their subject line is overly playful and festive, with a clear emphasis on emojis. This is definitely something that stands out immediately. Combined with elegant visuals and short copy, this email becomes friendly and appealing.


4. Plan an Early Christmas Sale
The idea behind this is that you set the mood for purchases and incentivize your customers to purchase early so as to take advantage of early discounts and deals.
On the businesses' side, pre-Christmas sales enable them to get into customers' wallets before the holiday shopping rush.
While some people leave their purchases for the last minute, hoping to get the best deal, others prefer to do it early and save themselves from the stress.This is especially true in the case of eCommerce stores.
Moreover, a useful trick that can be implemented to this tactic is the addition of urgency. Using a countdown timer in your email or a live number of remaining stock will be the extra push that consumers need.


In the above example, Ann Taylor manages to create a sense of urgency, coupled with irresistible discounts. The emphasis is also in purchasing early in order to receive your gifts before Christmas, which is what everybody wants.


5. Plan a Christmas Drip Campaign
First of all, a drip campaign is a series of emails aiming to nurture leads through the sales funnel.It is also an effective way to keep customers engaged.
Embrace the festive season and try a "12 Days of Christmas" approach. Wondering what this is?
Well, every day for 12 full days, you can send out an additional email, each one containing its own unique discount code, limited-time sale or even freebie.
This tactic was employed by Dot & Bo as illustrated in the example below.


6. Have a Big Christmas Sale
This may not be an original or unique piece of advice, however, it is definitely worth mentioning since it is based on consumer behavior.
Christmas is all about fun, friends and gifts, but people will always seek cool discounts and big sales.
You don't want to disappoint your loyal customers by being "stingy" on sales.
Consequently, you need to cut prices big time on Christmas, since customers expect you to do so.
Converse, for example, offers a generous 50% discount on cold weather clothing. How can you be disappointed when you pay half the price to buy from a reputable brand?


7. Reward Loyalty With Exclusive Christmas Deals
Deals that are exclusive to your email subscribers make them feel special, while they also help create a sense of community.
Brands need to highlight that they value loyalty and promote such exclusive deals before Christmas hits.
Here is an example of an email exclusive deal by Dell.

It couldn't be more obvious that this is an exclusive deal. Dell rewards its loyal customers with a special "thank you coupon" which helps in further strengthening the bond with its customers.
Tip: This can work hand-in-hand with your brand's loyalty program. The stronger the "loyalty" the better the rewards!


Final thoughts
The Christmas season is so much more than just festive and fun. It can also be very profitable for your business.
To boost your customer engagement and sales, you need the right Christmas idea to stun your customers.
From sending a Christmas gift guide to rewarding your loyal customers with exclusive deals, make sure to be creative and stay true to your core brand values. And don't forget to spread the Christmas spirit!
---
Author Bio:
John Desyllas works as a Content Writer for email marketing automation software Moosend. He is very passionate about Marketing and Business Translation. He enjoys searching for new technology gadgets to experiment with and amaze his friends in his free time. You can connect with him on LinkedIn.