Blog
Essentials to Consider When Migrating from Magento 1 to Magento 2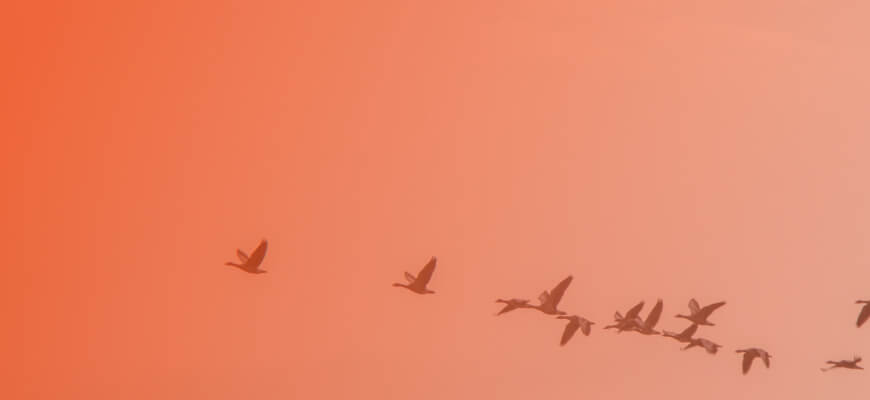 Guest post by Cart2Cart
We're now living in the era of Magento 2.x, and many e-merchants are faced with a big dilemma whether they should upgrade their existing Magento 1.x version to M 2. Though the majority of the users have already done so, many store owners are yet to upgrade. The post aims to outline the major reasons for moving to Magento 2 ASAP and walk the readers through the step-by-step migration process.

Benefits of Magento 2.x
There are many reasons why you should upgrade to 2.x version of Magento and leave the old 1.x version behind - but here are the most prominent 3:
Support issues - with Magento 1 end of life just around the corner (June 30, 2020), running unsupported software is extremely risky, mainly when the software is such a fundamental part of the business.

Security Improvements - Magento 2.x has far better security capabilities aiming to protect your online store from hack attacks. Magento 1 will become increasingly vulnerable to hacks as the code grows older.

Performance Enhancements - Magento 2 sites will run on average 20% faster than Magento 1 sites. Highly performant websites have been proven to increase sales and improve search engine rankings.
Overall, if you want not only to boost the performance of your online store with the latest features but also stand apart with the competition - there is no other way but to upgrade.


Migration Approaches To Choose From
Because M1 and M2 versions are different from the ground up, a traditional upgrade isn't possible. Therefore, there is no core upgrade path; this is indeed a migration that is often treated as not a very easy undertaking.
There are several significant ways to migrate Magento 1 to Magento 2. More specifically, the manual way entails transferring every single bit of data from Magento 1 and deploying it on the corresponding Magento 2. This way expects an in-depth knowledge of the platform's core structure and development tweaks.

Assisted way of migration involves hiring an experienced developer or even a group of experts to get the job done. They usually break the entire procedure into smaller phases (data, design, functionality) and delegate responsibilities between the team.
Taking into account the complexity of a manual database transfer and the cost of hiring a 3rd party developer, it becomes evident why the automated way of database migration is getting more and more popular. Instead of manually moving your data, you can automatically migrate Magento 1 to Magento 2 via a specialized migration tool.


So what migration method to choose?
Since Magento is known as one of the most robust and customizable eCommerce solutions, not all features can be moved automatically, so content such as landing pages may require manual configuration. Therefore, a hybrid approach is often needed, that involves using an automated service for the store database migration (like products, customers, orders, coupons, etc.), and then finalizing the new store configuration (tweaking the storefront design, installing additional modules, customizing layouts, etc.) manually.

Among the online converters that are currently available on the web, Cart2Cart is one of the most advanced and talked-about converters. It performs the database migration from one shopping cart to another and minimizes the manual work and your involvement in the process.


Magento 1 to Magento 2 Upgrade. An Automated Way
Now let's move on to the actual migration process. To demonstrate it, we've divided the guide into sections.

Things to do before the migration

Back up your current Magento 1 store
Cart2Cart doesn't delete the source cart database during the migration. It just copies the entities and pastes it to the corresponding places of the target platform. However, to avoid any associated risks, it is recommended to backup the database.

Deploy the default Magento 2
Once you've purchased an ultimate Magento hosting package, you can set up a basic Magento 2 store. This should be simple and straightforward since the majority of Magento hosts provide a one-click installer for Magento 2 version.
Note:It is not recommended to customize anything at this point since the Cart2Cart tool works best with the default platform settings.


Magento 1 to Magento 2 migration itself

1. Provide the source & target stores details
To initiate the Magento 1 to Magento 2 migration, you have to first register an account with Cart2Cart. When you're in, the Cart2Cart's migration Wizard requires the source and target cart setup. Make sure to provide each of the store's details (each store's URLs), and then establish a connection between them via the so-called connection bridges.
The connection bridge, in this case, is used as a pipeline for transferring the data between your Magento 1 source store and the corresponding Magento 2 target store. To create it, download the .zip bridge file by clicking on the connection bridge link. Once you've downloaded it to your local storage and extracted its contents, and paste them to the root folder of your Magento store using an FTP panel.

2. Choose the entities you'd like to migrate
With your source and target stores specified and connected, Cart2Cart expects you to define the store entities you'd like to transfer from your Magento 1 to Magento2.
The service makes it possible to migrate not only the product details but also the accompanying entities - including the product categories, manufacturers, taxes, customers, orders, coupons, reviews, multi-store, and CMS pages. All you need to do is to pick those entities you intend to transfer and leave the rest of the checkboxes blank. However, if you want to move a bulk of all store data, you can make use of the Select All option.


3. Customize your data migration
With the help of the offered additional migration options, you can customize your Magento 1 to Magento 2 migration far beyond the initial limits. Cart2Cart provides you the opportunity to Create 301 redirects on your target store after migration, Migrate customers' passwords, Preserve order & customer IDs on Target Store, etc. To choose any entity, just click on the respective checkbox.

4. Perform a free test migration
At this point, Cart2Cart provides an excellent opportunity to transfer a limited amount of store entities. The process will take about 15 minutes and allow you to preview what you should expect after the Magento 1 to Magento 2 migration is finished. Don't close the browser window until the demo migration is finished.
When done, check the migration results on your Magento 2 store. Make sure you check the backend for the migrated data, as it may not always be visible in the store frontend. Also, you can use the file with the list of Product IDs that have been migrated (you can download it at the Demo results page) and check whether they are found on the Magento 2 store.

5. Launch full migration
If you find yourself happy with the demo outcome, you can start full store database migration from Magento 1 to Magento2. Once you settle the payment, you can launch a complete transfer by clicking the corresponding button.
Note: Since the service is charge-based, you will be billed at this point. The final price depends on the number of entities and the additional options you've chosen to customize your Magento 1 to Magento 2 migration.
While the Cart2Cart is conducting the database transfer, you won't be experiencing any downtime on your existing Magento 1 store, so you can keep selling.


After-Migration Checkup
Even when you have all your Magento 1 to Magento 2 store database transfer completely finalized, your new store is not still "launch-ready." There are a few more steps to be done to ensure that your Magento 2 store functions correctly, and no data is lost. More specifically:
Monitor your frontend area to make sure whether all the products/customers/orders are visible in catalogs, and onsite search is working.
To see your migration results on the front end, you might need to reindex your database and clean the cache.
Crawl your site for any possible issues. Check if the navigation links are working correctly, and in case some broken links are encountered - fix them or remove altogether.

Perform a test purchase to see if everything works the right way. Make sure all the operations that are vital for your store are working correctly. Сheck everything, then double-check it again.


Wrapping It Up
With all that being said, Magento 1 to Magento 2 migration is quite a labor- and time-consuming task. However, if thoroughly prepared and equipped with the right tools, you'll go through the migration process as trouble-free as possible.