Blog
How to Effectively Manage Your Inventory Through the Holiday Season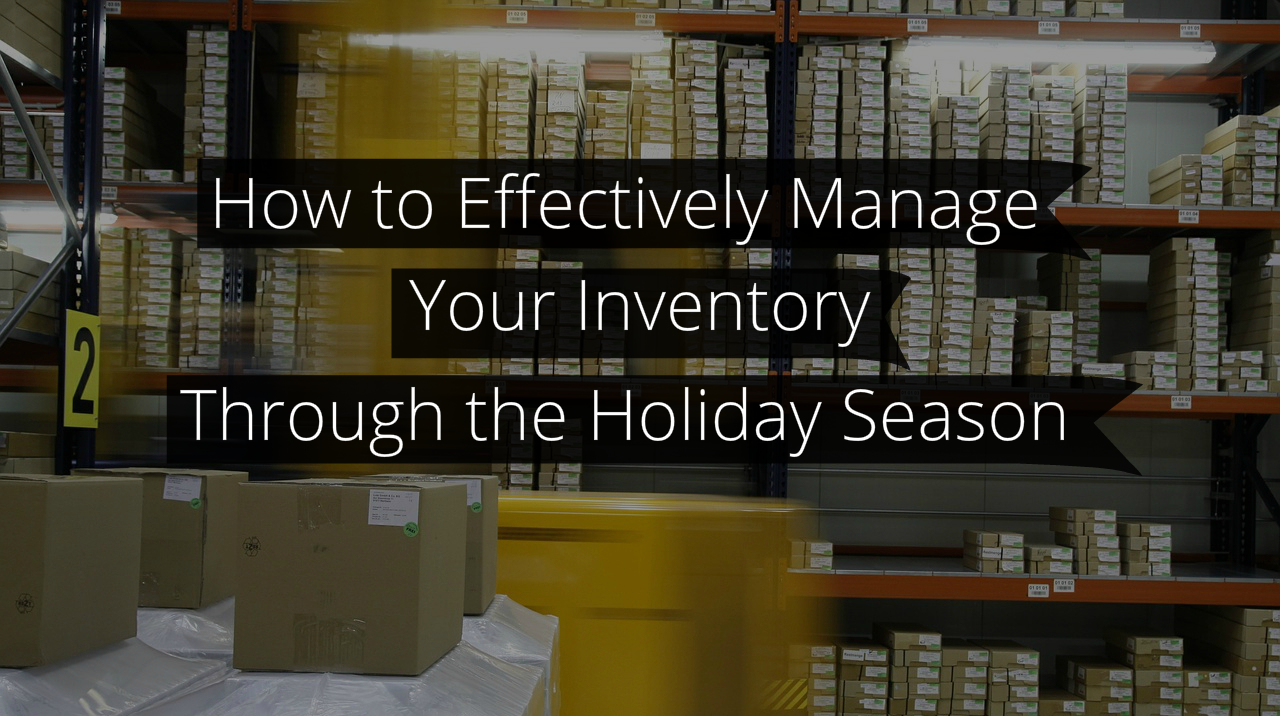 The holiday season is understandably a stressful time for retailers, but ultimately it can also be the most rewarding. You have 11 holiday shopping days that require careful marketing strategy planning. Under these circumstances, it is understandable that some of you may unwillingly drop the ball when it comes to the state of your inventory.

However, it should always be one of your priorities. Research from the IHL group shows that the worldwide retail economy is worth a staggering $14.5 trillion. However, this figure could actually be substantially larger. Poor inventory management is one of the issues that stand in its way. The same report mentions that companies worldwide lose $634 billion a year from items that aren't in stock and $472 billion from overstocking items. Combined, this leaves us with an astonishing figure of $1.1 trillion. Lost due to inventory management issues. Now that's a pie that you might want to have a piece of.
There's no indication either that this figure will reduce. More and more retailers are now selling on multiple platforms and this creates additional stock management challenges. Apart from having their own Magento site, for example, retailers also push for marketplaces like eBay and Amazon. The benefits are obvious: more exposure through more platforms should definitely increase the revenue. Right?
The importance of marketplaces is apparent when you consider the fact that 19% of all US millennials have an Amazon Prime account. So whether you already sell on sites like Amazon, or plan to for the holiday season, it's important that your inventory management is sharp and responsive. Here's what you can do about it.
Get Rid of the Slow Movers
Before your customers begin shopping for the holiday season it's imperative to conduct a thorough review of your inventory. Another important aspect is having an organized warehouse and a clear understanding of what is overstocked.
That way you can plan a promo or an email campaign offering a big discount on those 'slow movers'. To create a sense of urgency try a subject line that entices customers to act, such as "Beat the Boxing Day Rush". It's worth noting that having stock laying around in your warehouse carries a ]n additional cost implication and may require you to take out additional warehouse space in the long term.
The other side of this issue is that you don't want to risk losing sales because you don't have a particular item in stock. Therefore identify your best sellers by running a report and group them together. There are tons of tools that can help you with this task.
Mistakes Will Be Made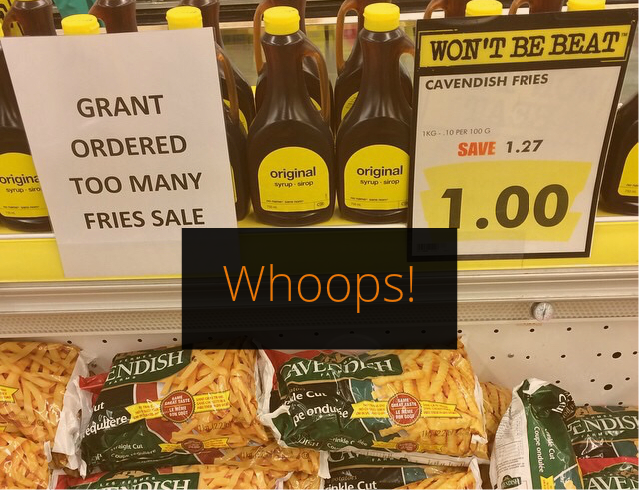 We are all human and unfortunately mistakes happen. As my Grandpa would always say to me - "It's the reason there's a rubber at the end of a pencil". Holiday season sales represent up to 40% of overall sales for retailers. This great influx of a huge amount of orders in a such a short period of time will definitely lead to inventory management mistakes.
Ensuring you have a live chat option for customers to contact you with inventory queries is essential. 62% of customers in a recent poll claimed that they would purchase more products if live chat was available. Therefore using something like Olark could help you get rid of that unwanted stock. It's also an opportunity to up-sell and co-promote other products.
It's important to remember that inventory can affect all aspects of your company. From supplier interactions to customer satisfaction. Actual and easily accessible inventory information can greatly affect your customers' satisfaction rates, which in turn affect your revenue and future business.
The traditional way of handling inventory would include a clipboard and/or a spreadsheet. However with your inventory now spread across multiple channels, managing purchase orders, invoices and sales reports can be an almighty headache. That's without getting into the business of label printing and shipping. That's when you need inventory management software to manage all aspects of your stock handling in one centralized place. Veeqo is the right tool to use for this task. Of course, you could also check out some of the other recommended solutions or use a set of separate tools for each basic task, like label printing extensions, etc.

Don't Predict the Future
Let's face it, we all believe in our business, otherwise we wouldn't be running it. Although sometimes the slightly enthusiastic business owner might let wishful thinking overpower a more rational approach. This leads to you adding too much stock of what you think will be that 'Big Christmas Seller'.
What can aid you in your purchasing decisions is inventory software that updates in real time. This way you can follow the sales curve and see, if you predictions have any merit to them and make the necessary stock adjustments in the process.
Stock Reporting
The last thing you want to be doing as a retailer or business owner is administration. Administrative tasks are essential, but take up a lot of your time. Managing your inventory across multiple channels invariably means logging in to different account and exporting numbers from various tools. Next step would be to make all of that info work together. You would then have to cross reference your stock and sales against purchase orders to work out the gross profit.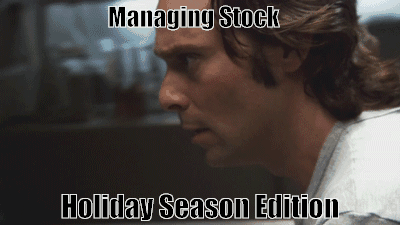 This is the most important report you will need for your company, but it's evidently a headache to produce. Now is the right time to start searching for a tool that can manage your inventory, purchase orders, accounts, shipping and profit reports across all of your sales channels, in one centralized place.
Understandably it's a busy time of year and new ways of doing things is slightly daunting. However, the right inventory management tools reduce the time you spend on those admin tasks and allows you to spend more time marketing and expanding your brand.
Word of Advice
After the holiday season sales you have the January sales period, which you might want to stay focused for. Retail sales increased by 7% in 2015. Whereas Christmas is the season of giving, January is a time for people to treat themselves. Therefore an email with a subject line like "It's time to treat yourself", with a discount code on your clearance range is a good way to clear out that leftover holiday stock.
Would you add something to this list of stock management tips for the holiday season? Which tactics helped you save time and resources during this critical sales period? Share your thoughts and ideas in the comments below.
About the Author
Richard Protheroe is a content marketing executive for Veeqo, who provide inventory management software for retailers.