Blog
MageCloud Product Update: Magento 1.9.2.3 and Magento 2.0.1 Available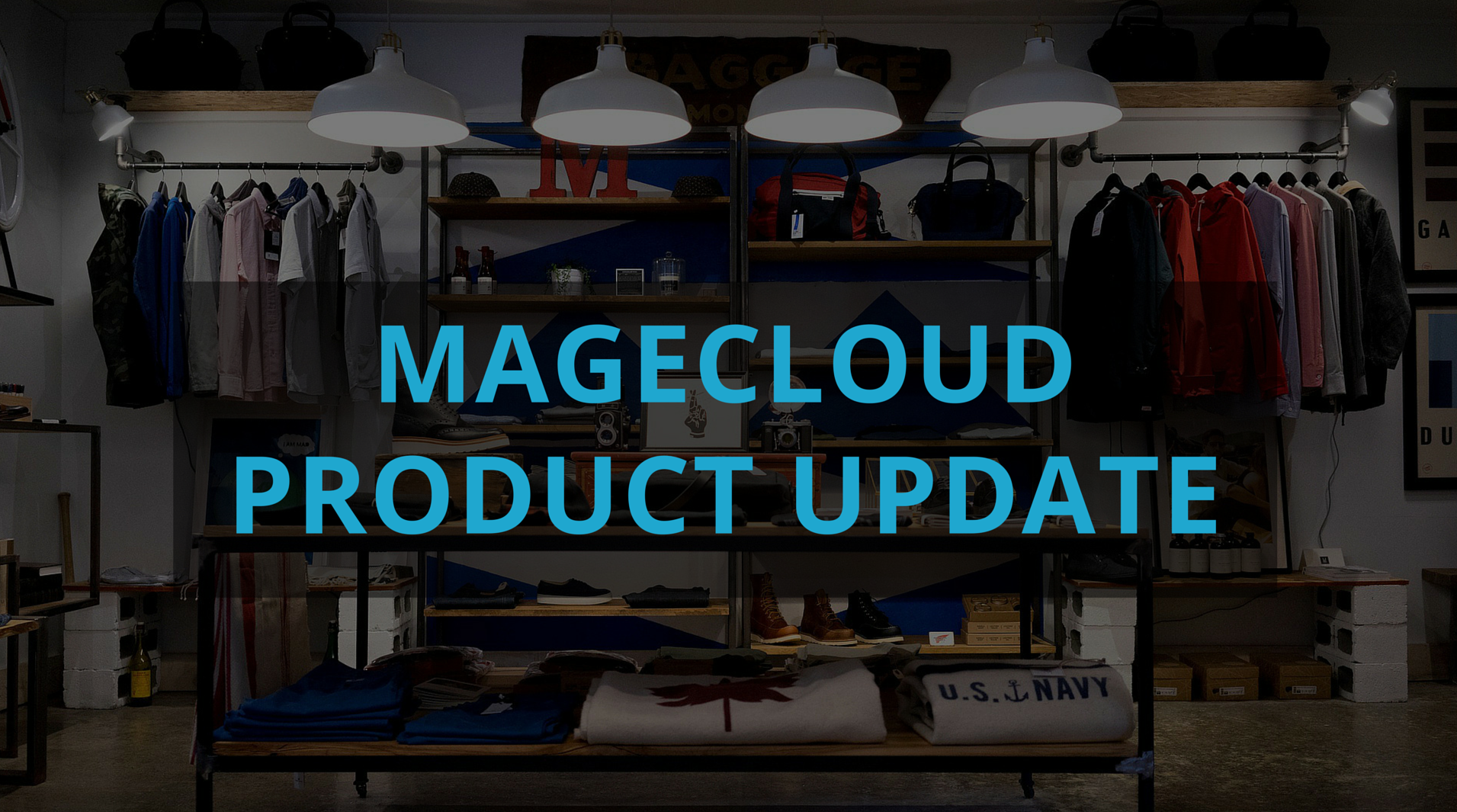 We've updated the currently available Magento versions at MageCloud to reflect the latest releases that came out yesterday. These updates also include the latest security patches. All of these products have been tested to make sure that they work properly within our infrastructure. Here are some of the highlighted changes that came with these updates.
Magento 1.9.2.3 Updates

Security Patch Bundle (SUPEE-5344, SUPEE-5994, SUPEE-6237, SUPEE-6285, SUPEE-6482, SUPEE-6788, SUPEE-7405)

USPS Patch (SUPEE-7616) - this one deals particularly with USPS and the changes that they implemented to their API.
More details about this update available here.

Magento 2.0.1 Updates
This is a pretty big update, which should fix a lot of potential security and usability issues. Some of the fixes that were included in this release:

SQL injection

Ability to bypass Magento storefront CAPTCHA

CSRF vulnerability on cart checkout

Catalog price rule when specifying subproduct discounts

Sending messages using the wrong AMQP connection alias. Messages are now sent as expected.

Selected country information not appearing at checkout.

Orders not created when Include Tax in Order Total is set to "Yes."

Redundant executions of MessageBox plugin.
More details about this update available here. So far, guys at Magento are doing a great job of fixing and determining issues, even before they arise. Stability and security are the most important aspects of a new product. Right now Magento 2.0 looks even stronger. If you're running a Magento 2.0.x store and experience any issues with the latest update - try hitting them up on Twitter. You could get a response pretty quickly. But you can always use MageCloud and all of the updates will be automatic for you. Remember that you can always try out the latest Magento versions with MageCloud. Simply pick a theme from our Marketplace and launch your Magento store for free.

Any questions? Let us know in the comment below.