Blog
MageCloud Product Update: Magento 2 Extensions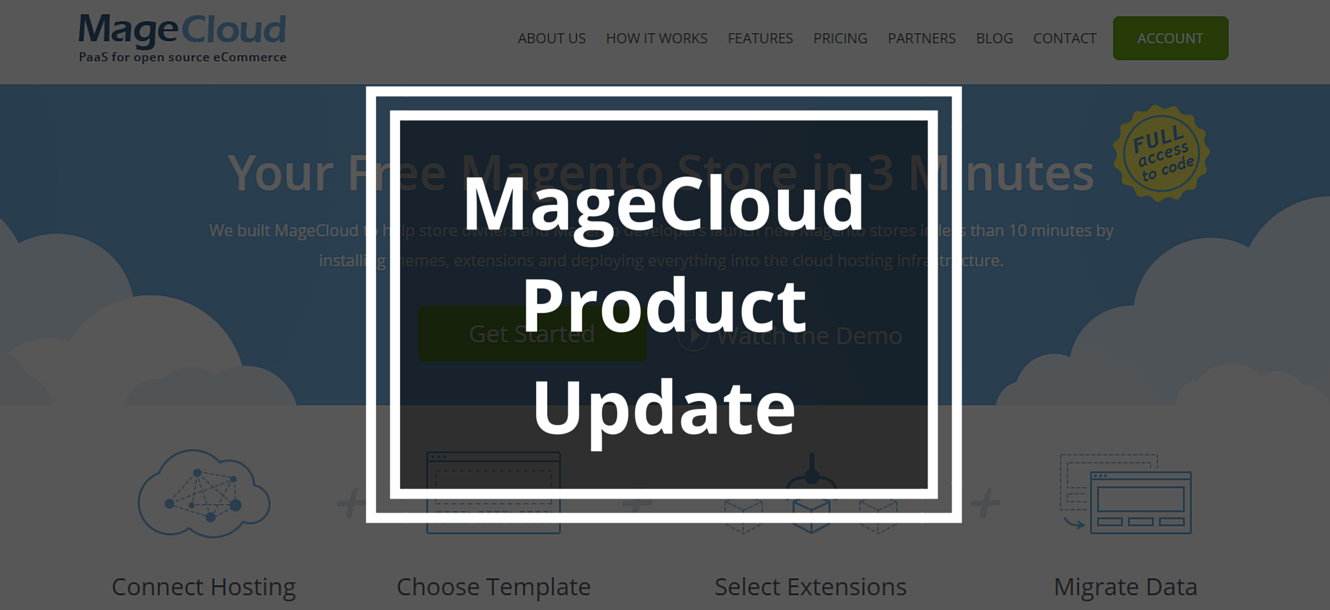 More great news for MageCloud users. This week we've launched our Magento 2 extensions section in our Marketplace. Magento 2 extensions developers might also find this info quite useful - learn how you can promote your Magento 2 extensions with our help.
Magento 2 Extensions Now Available at MageCloud
You can find all of the available M2 extensions here. Currently, the list is limited, but we're working on getting more developers on board. Our customers now have the opportunity to broaden the available default functionality of Magento 2 with these amazing products. If you found an extension that you'd like to use, but it's not available in the Marketplace yet - contact us with a link to the extension and we'll do everything possible to partner with the provider and feature it on MageCloud. However, remember that since you have full access to Magento's code at MageCloud - you can always install the extension yourself. MageCloud doesn't restrict its users like that.

We carefully screen and test everything that gets to the front page of our Marketplace. The products that we feature are 100% reliable, safe and compatible with all of the latest Magento 2 versions. Not to mention that these extensions are also available for out exclusive 1-click install feature that allows you to install extensions with just 1 click, eliminating any hustle.
Why Feature Magento 2 Extensions at MageCloud?
If you're a Magento 2 extensions provider - there's a number of benefits, which you can experience featuring your extensions in our Marketplace

Hundreds of daily active users are looking for suitable extensions for their stores. This can be a great opportunity to increase the number of downloads for your products and increase brand awareness.

MageCloud actively promotes its Marketplace through various channels, including the 2,000+ email subscribers that represent Magento store owners, developers and agencies. This allows to get your products in front of thousands of people, provide them with customer support and upsell paid versions of your extensions.

We carefully screen the currently available pool of Magento 2 extensions to make sure that our users get the best experience. This means that being featured in the Marketplace gives you a competitive advantage over providers that aren't using the Marketplace.
Interested in featuring your great Magento 2 extensions in our Marketplace? Contact us to learn more! You can also learn about the additional benefits of joining our Partner program - here.