Blog
MageCloud Product Update: New Magento 2 Themes. PART 1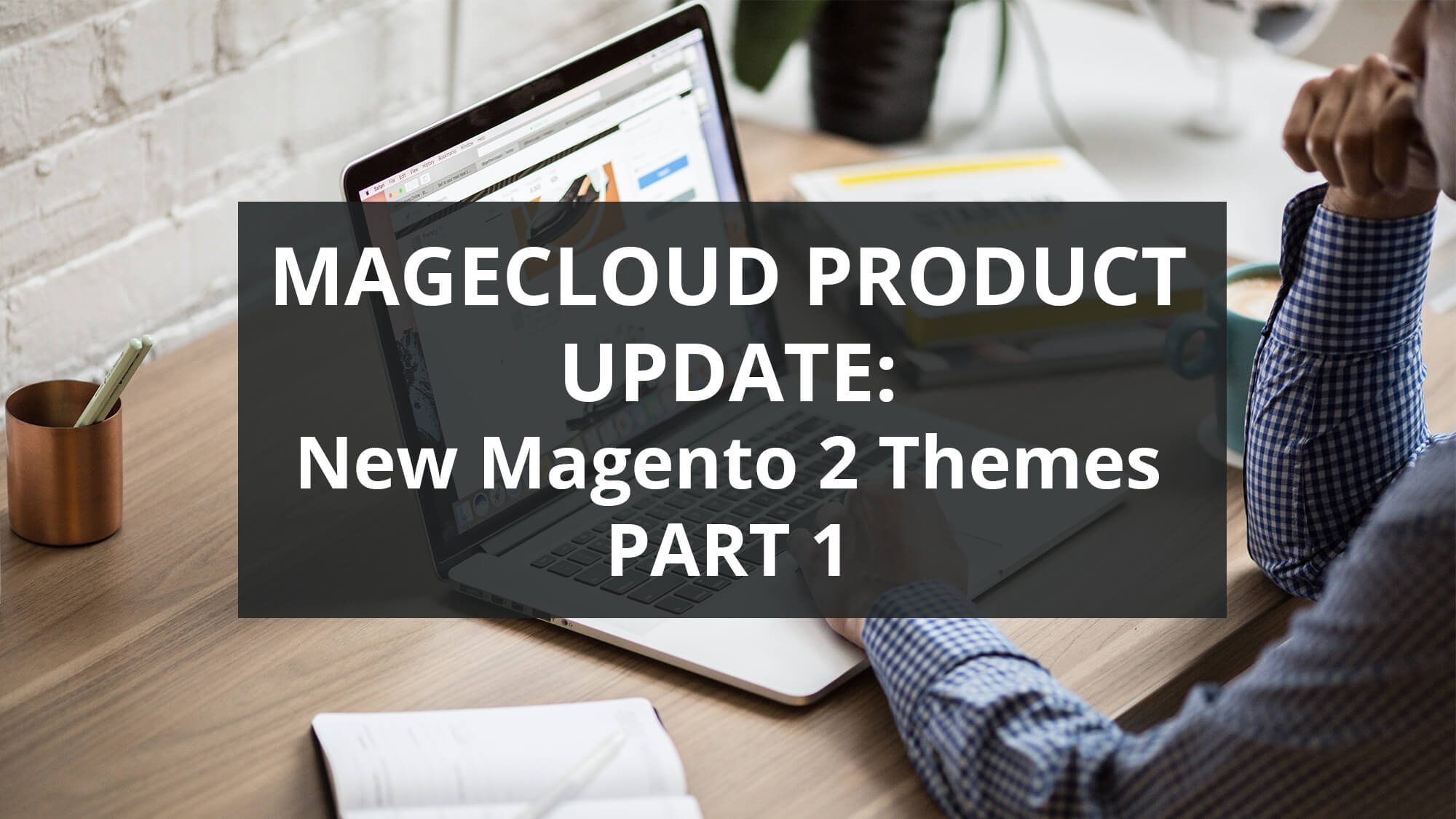 We do our very best for our customers. That's why we update our product regularly to make sure that its value is growing and we are worthy of our client's trust.

With the latest update, we're adding new great Magento 2 themes, which cover different eCommerce niches. Their functionality and customization options are pretty robust. They all feature nice, simple and clean design and offer a host of marketing features right out of the box.
We offer you themes with solid functionality and customization options. They come for FREE and with a range of great features, which are designed to make your life much more easier.
Let's take a closer look at these themes! Let's start with Ves Fasony!

VES FASONY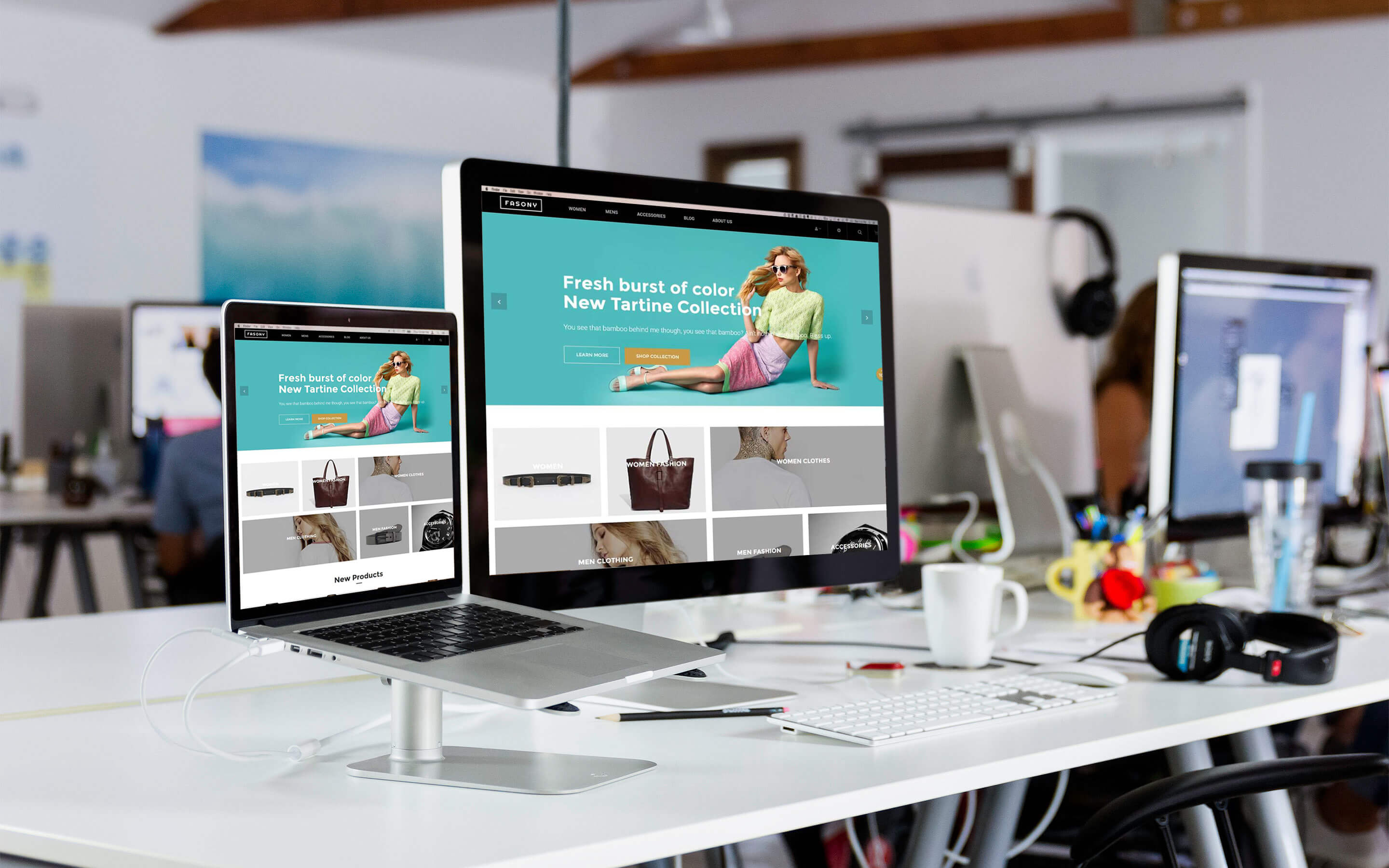 Fasony is FREE Responsive Magento 2 Template for Men and Women Fashion Store, Bags and Watches.
This theme outstands with modern and clean design. It features plenty of stunning pre-made layouts that are designed in a customer-oriented way. Thus, you can display your products in the best way.
Features List:

Inherited from Magento 2.x blank theme & use Magento 2.x UI

Fast Load

New Product List

Smart Testimonials

Brand Owl Carousel

Fast Checkout

User-Friendly Admin Panel

Off-canvas Menu

Built With Bootstrap 3.x

Touch Optimized Slideshow
Fasony is built with Bootstrap 3.x that makes template fit all e-commerce stores and is compatible with the latest Magento version.
Brand Owl Carousel enables visitors to find products by brand. Also, admin can smoothly show brand logo slider on homepage. Fasony features a Touch Optimized Slideshow to display your product images beautifully with touch drag n drop optimization. Among the features of this theme are insanely Fast Load and just as importantly - Fast Checkout due to a variety of more Checkout improvements.
Besides, developers highlight more helpful features included: New Products List, Font Awesome, Smart Testimonials, Off-canvas Mega Menu and Header Link to ensure your customers have a productive shopping experience.
Fasony is flexible and scalable to fit on the screen of any digital device. As you can see - Fasony is crafted to appease the customers.
With no doubt, this template is worth attention.
You can install this Magento theme through our marketplace.

VES YUME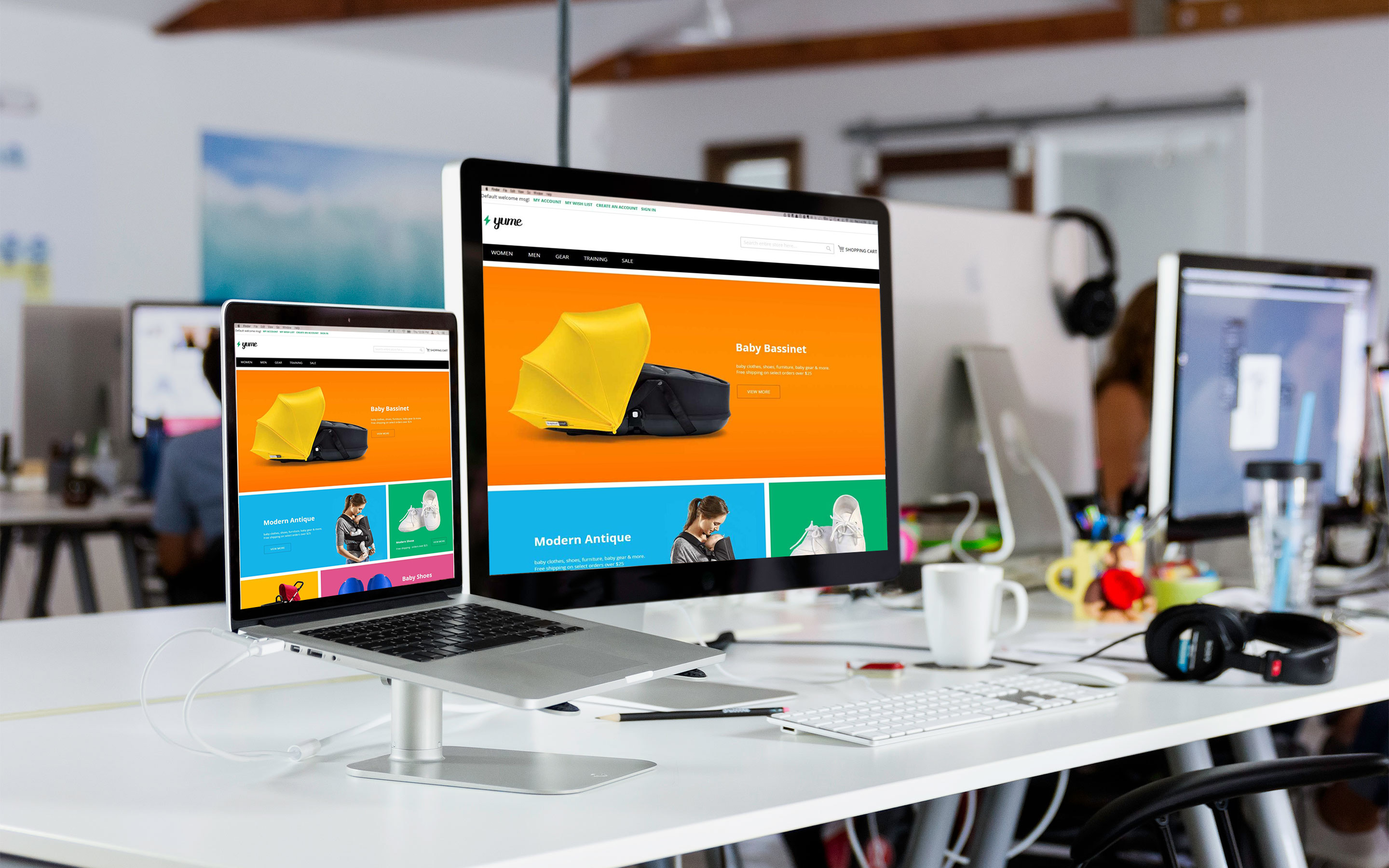 Yume is FREE Responsive Magento 2 Template - an apt choice for Kids Stores.
Yume is probably destined to be one of the most advanced and modern Magento themes to have ever been released.
Yume is a neat responsive eCommerce theme with a simple geometric design inspired by Metro style. It is featured by borderless content blocks and semi-transparent overlays. On the front page, there are category banners which guide shoppers to all kinds of products easily without getting lost.
The immersive and engaging features are just too much attractive to be ignored.
Features List:

Inherited from Magento 2.x blank theme and use Magento 2.x UI

Combine with Bootstrap 3.x Layout Components

Off Canvas Menu and Header Link

Font Awesome

Ajax Cart

Gallery Image Product Detail

Checkout Improvements
The theme inherited a few things from Magento's new blank theme and UI. It has compatibility with Bootstrap 3.x Layout Components. It comes with Off Canvas Menu and Header Link and offers Image Gallery on the product detail page.
It is also revered for its other elements such as Font Awesome, Ajax Cart, and solid Checkout improvements.
This Magento 2 template will help you to welcome your shoppers with catchy design and bright colors. The template is too close to bring stunning shopping experience
You can install this Magento theme through our marketplace.
VES KASITOO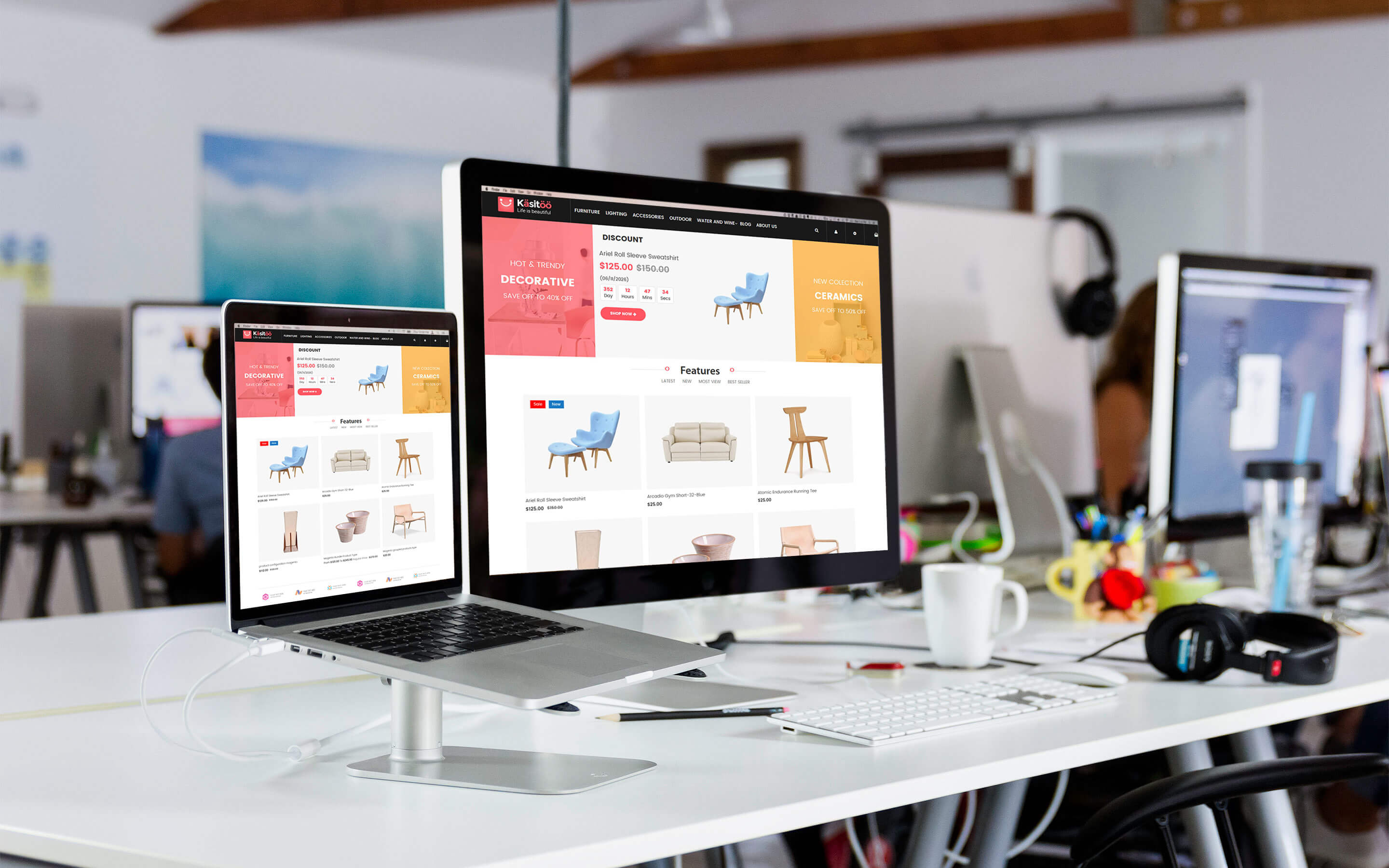 Kasitoo is FREE Responsive Magento 2 theme for Furniture Store and Decorative store.
It also will be perfect for Fashion, Shoes, Glasses, Equipment and so on.
This theme comes with a product-oriented design that attracts store visitors at the first sight. Kasitoo homepage has a lot of white space, which makes it easier for the visitors to concentrate on site products.
Features List:

Inherited from Magento 2 blank theme and use Magento 2 UI

Fast page load time

Responsive Design & Retina Ready

Touch Optimized Deal products carousel

Product tabs carousel by rules

Off Canvas Menu

Fast Checkout
This template provides such functionalities as showcasing multiple types of products by rules (likes of latest, most views, bestseller), displaying deal products on a touch-optimized carousel.
Kasitoo template also features Retina-ready function, Off-canvas Menu, Fast Load and Fast Checkout.
You can install this Magento theme through our marketplace.

No file downloads or any other procedures required. You can install all of these themes with just one click if your store is managed through MageCloud. If you'd like to view other themes, available at MageCloud - please, check out our marketplace.
Let us know if you want to see a specific feature implemented. Share your thoughts and ideas in the comments below!