Blog
MageCloud Update: New Magento 2.1 Themes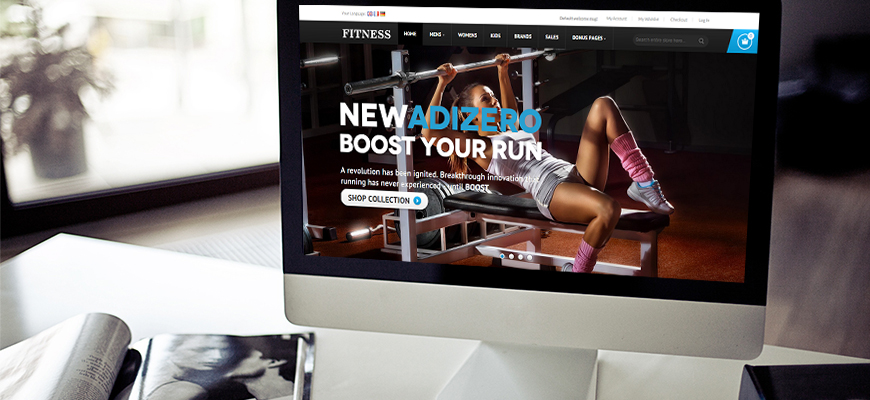 More great news for MageCloud users. Our clients have been waiting for this for quite some time now.

This week we've launched our new Magento 2 themes, which cover different eCommerce niches. Their functionality and customization options are pretty robust. They all feature nice, simple and clean design and offer a host of marketing features right out of the box.
We offer you themes with solid functionality and customization options. They come for FREE and with a range of great features, which are designed to make your life much easier.
You can find all of the available M2 themes here.
Let's take a closer look at these themes!
Introducing 9 new amazing Magento 2.1 themes available to install while using MageCloud. Find out more about their features.




F2 Magento
F2 is Magento 2 theme, the design of which matches the premium ones. F2 brings you modern and clean coding. F2 comes with advanced options which will make your store look attractive and highly functional. F2 is worth adding to your website, indeed.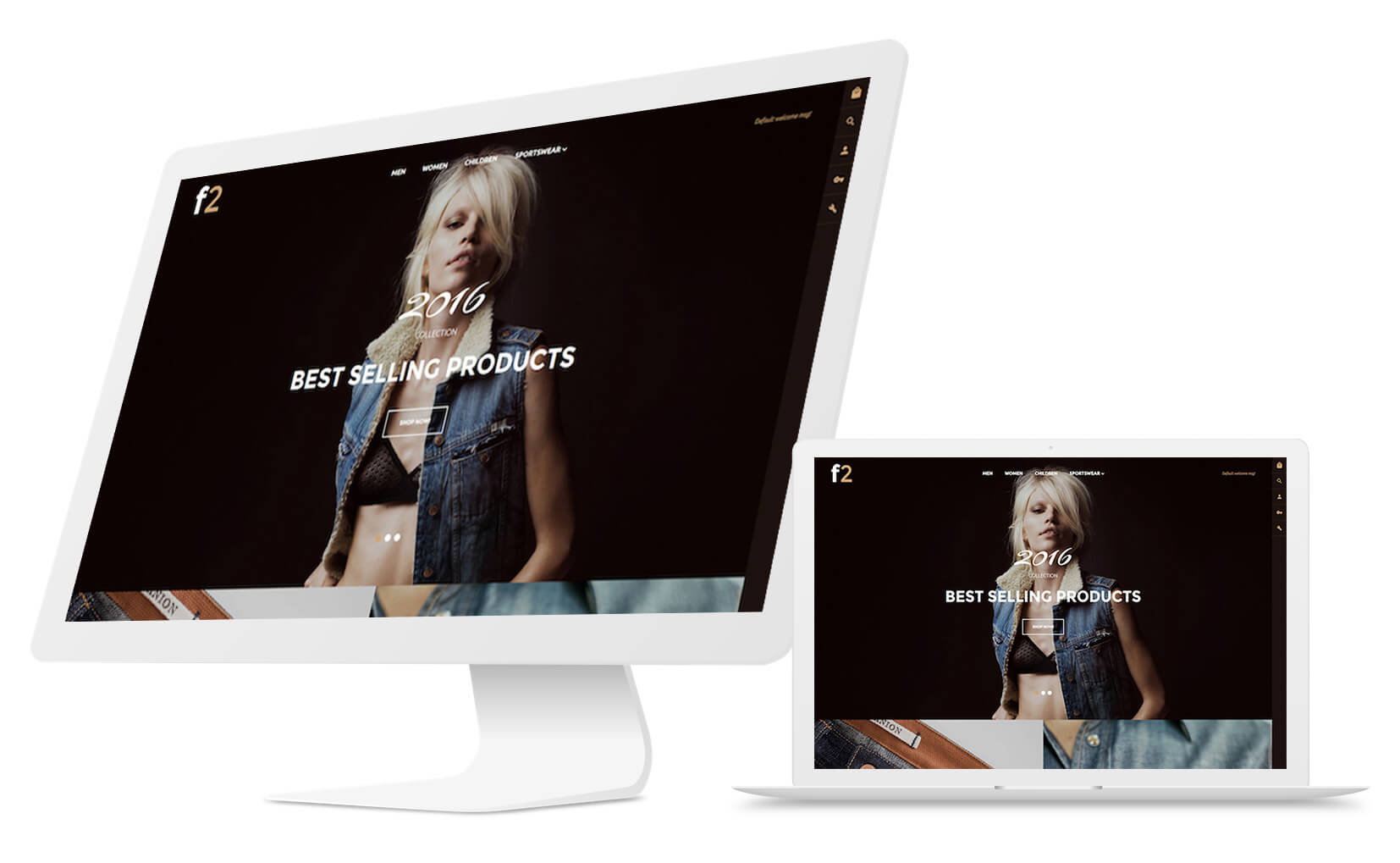 Features :

Fully Responsive
Unique Catalog Page
Image Slider
Configurable Swatches

Drop-down Navigation Menu

Product List Carousel
Sticky Header








Fashion House
Colorful responsive Magento 2 theme that would instantly transform your stores into a summer-ready inspiration theme, or merely just a quick makeover to freshen up your fashion stores.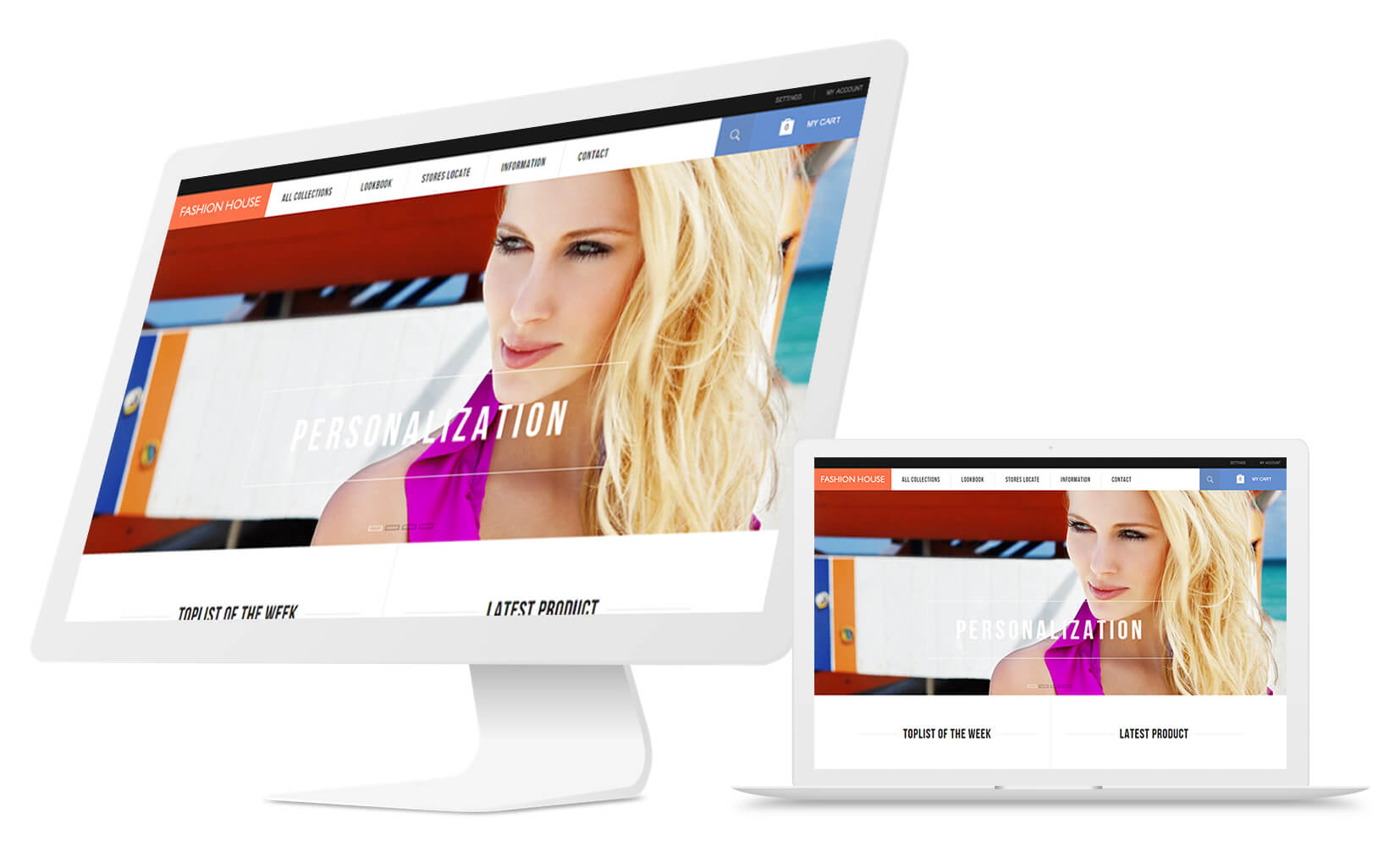 Features :

Fully Responsive
Off-Canvas Menu
Fullwidth Slideshow
Mega Menu

Multiple Store Views

Theme Customizing Tool







Rapid
Free, fully responsive Magento 2 theme created for the fashion industry mainly. The homepage is full of images that catch users' attention.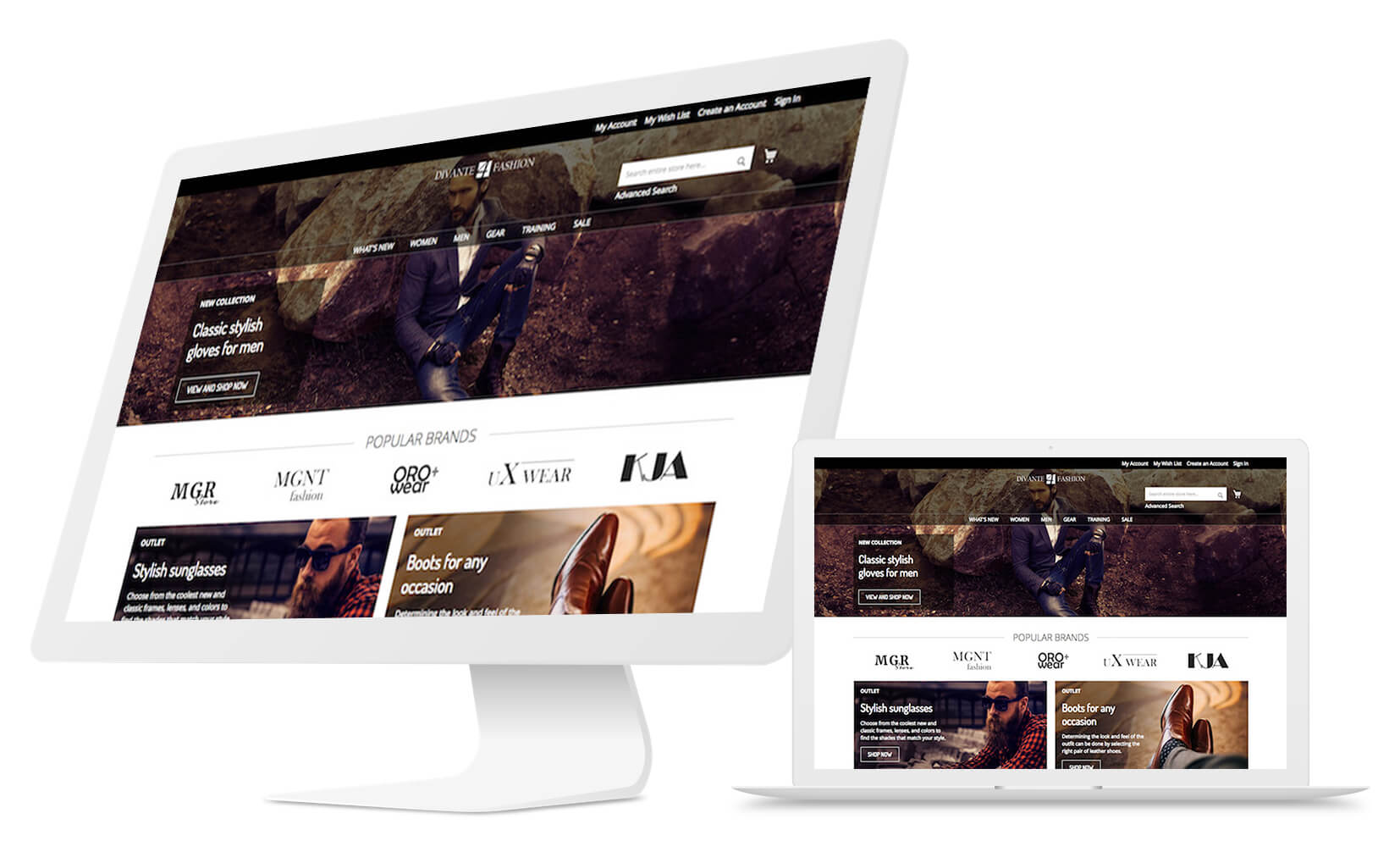 Features :

Fully Responsive
Brand Logos Carousel
Configurable Swatches
Cross Browser Compatibility
Easy Use and Easy Customize








REX
REX is a modern and elegant electronics Magento 2 responsive themes. It comes in desktop, tablet and mobile flavors and in multiple layouts. The results are clean and eye-catching, coming with some free premium plugins.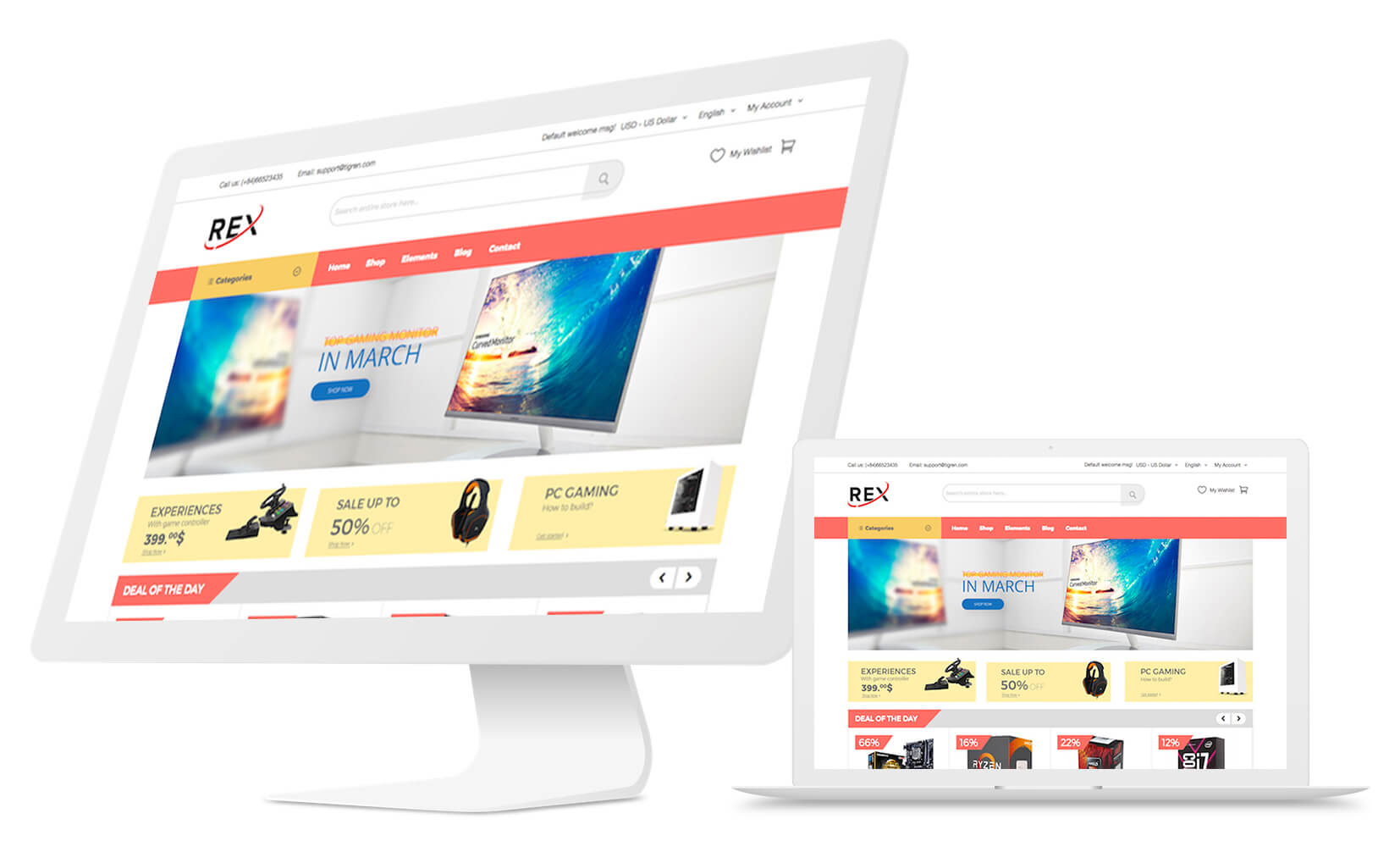 Features :

Fully Responsive
Nice Product Presentation

Product Banners
Daily Deals
Navigation Menu
Newsletter Pop-up
Easy Use and Easy Customize










Shopping
Magento 2 theme Shopping is designed for fashion stores. It comes with minimalist design, ghost buttons, thin fonts and brief texts. Also, Big banners make the navigation easy. Product search and product presentation are really user-friendly.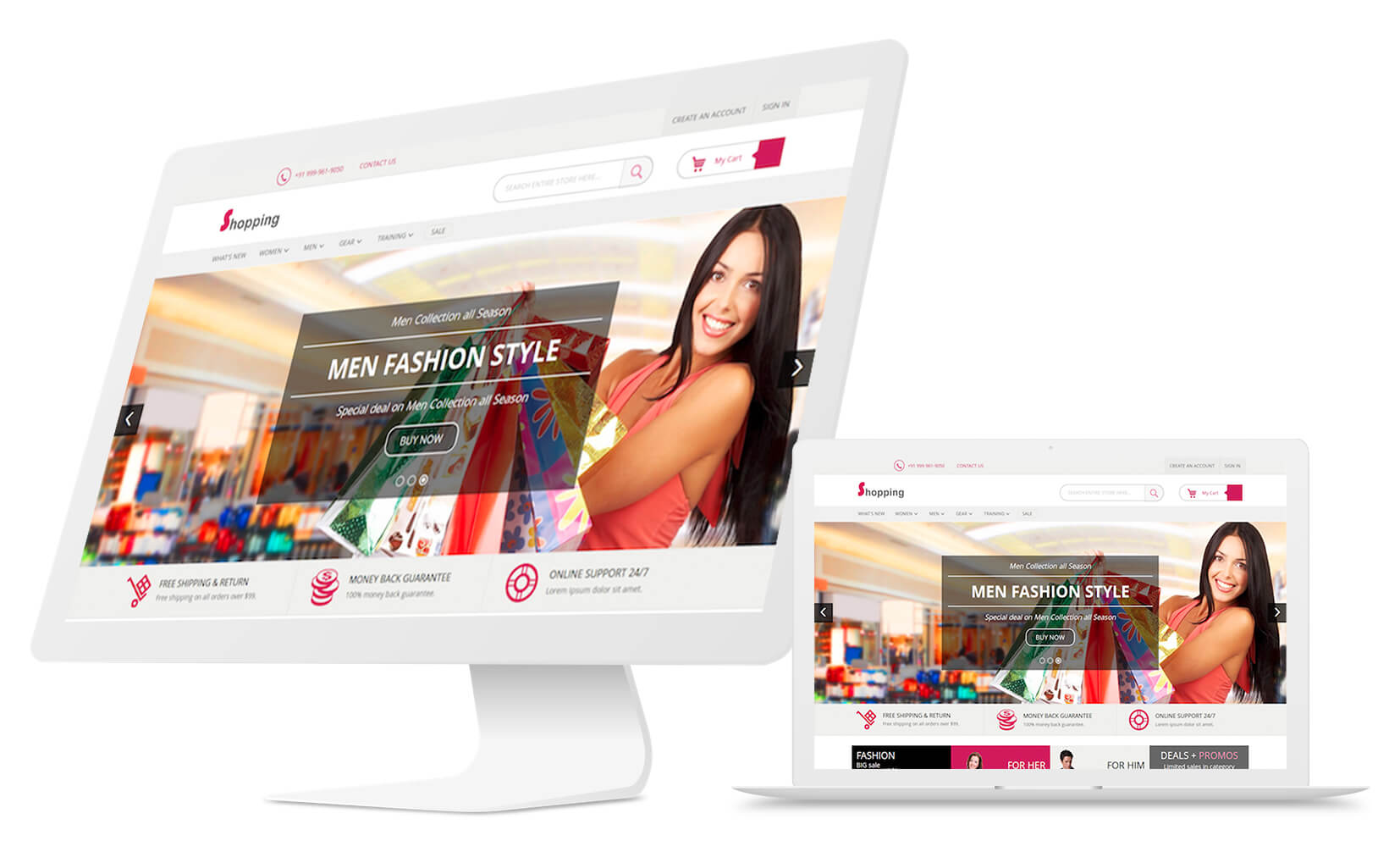 Features :
Fully Responsive
Brand Logos Carousel

Homepage Banner Slider

Color Swatch on Product Page

Unique Catalog Page


Mini Cart






Pixtron
Pixtron is a responsive Magento 2 theme with extremely customizable admin settings. Great as a starting point for your digital business, though it can be suitable for any kind of eCommerce shops.
This Magento 2 theme has advanced features which will make your website becomes more professional with clean and classy layouts. It looks stunning on all types of screens and devices.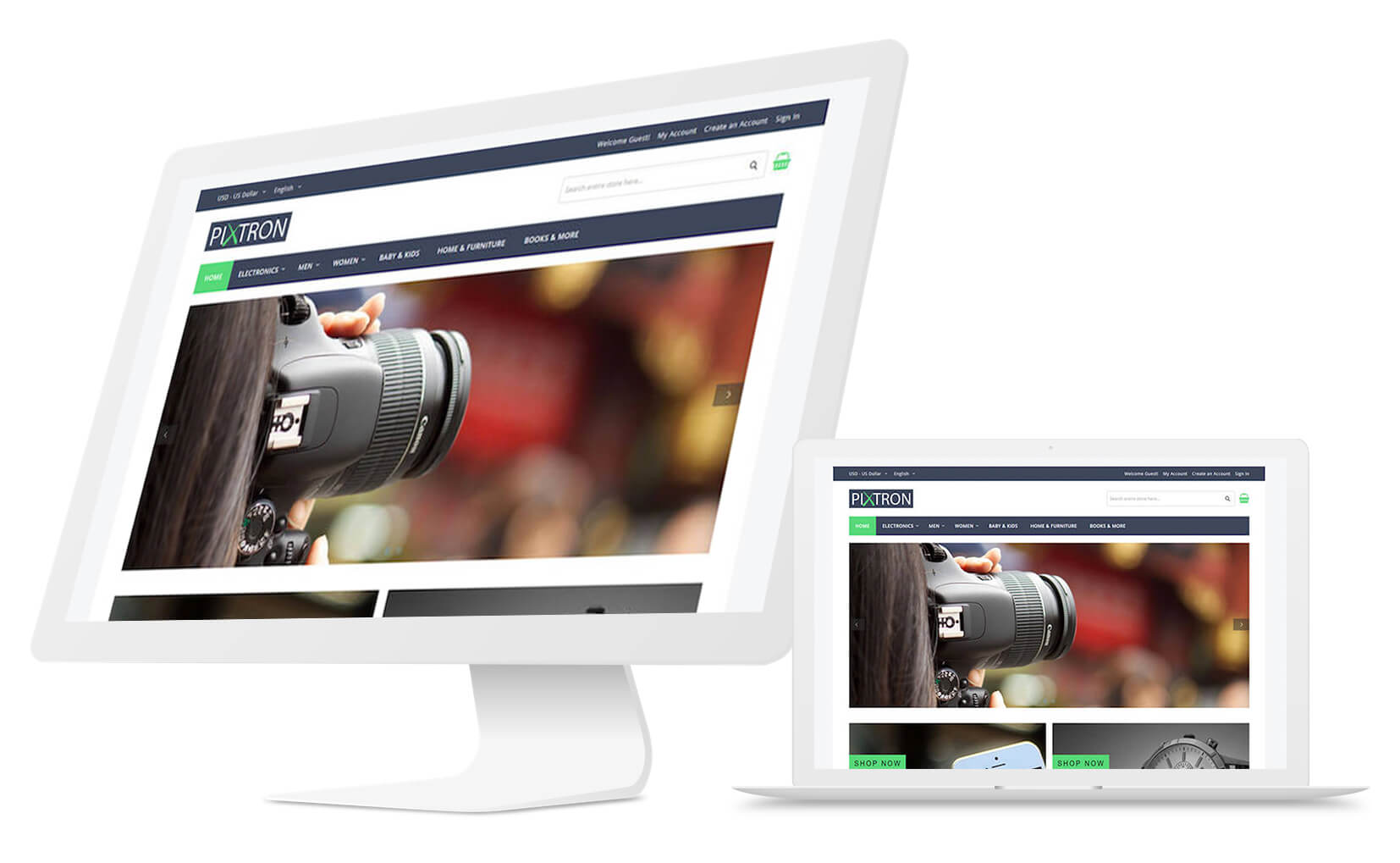 Features :

Fully Responsive
Touch Optimized Slideshow
Cross Browser Compatibility
Featured Product List

Off-Canvas Menu
Powerful Admin Panel

Auto-Install Demo Content
Easy Use and Easy Customize









Tailor
Tailor is a responsive Magento 2 theme with simple and clean design to impress your customers. It was created for the fashion industry mainly.



Features :

Fully Responsive

Eye-catching Product Page

Easy-to-use Mega Menu

Light-weight Quick View

Mini Cart

Personalized List/Grid Page

Easy Use and Easy Customize








Pavilion
Flat and unique Magento 2 theme for your sports apparel and equipment eCommerce store. A versatile and well-tuned placement of bold and dynamic promotional blocks.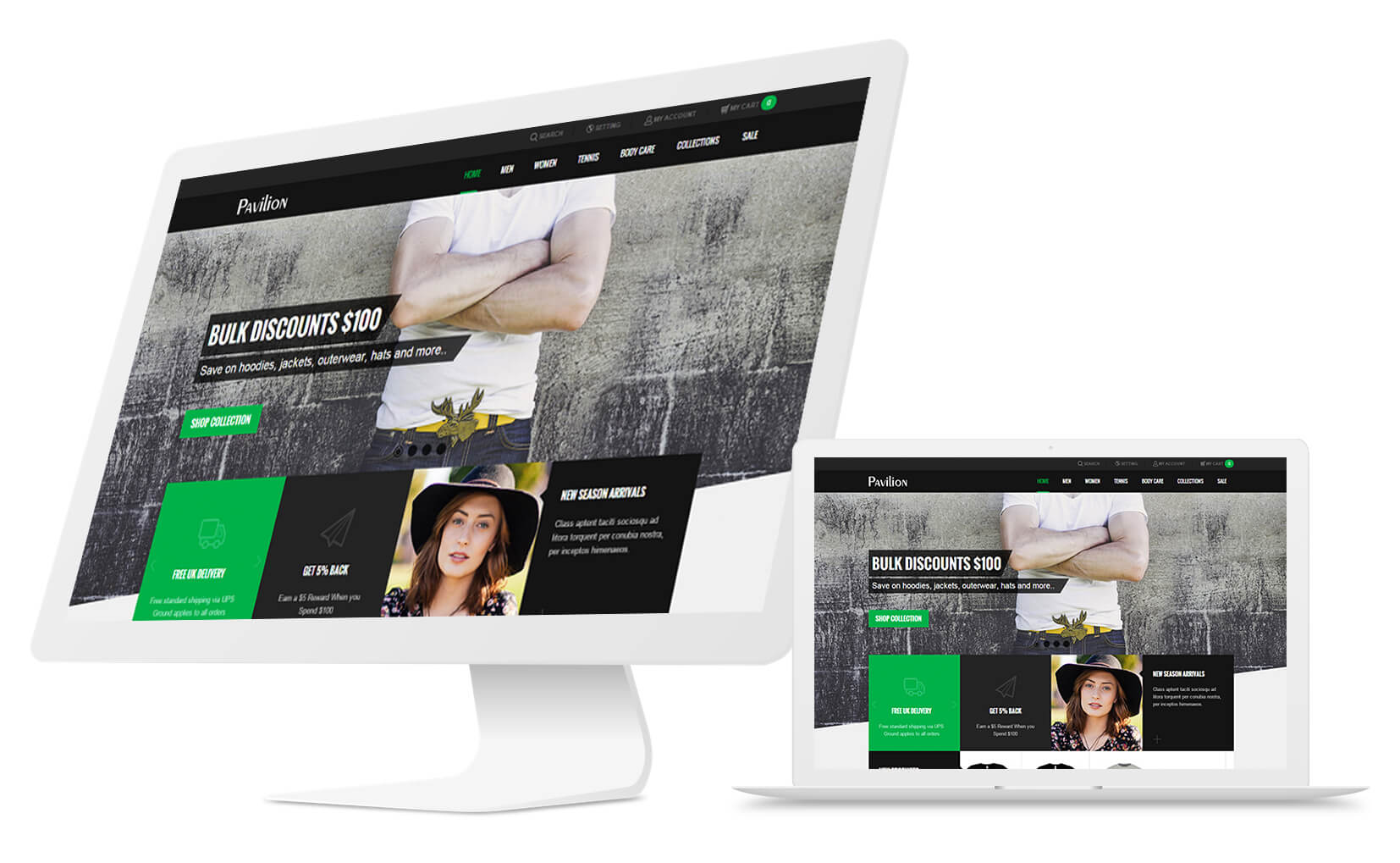 Features :

Fully Responsive
Grid Page
Product Details
Mini Cart

Drag&Drop Mega Menu

Quick View

Native Magento 2 Product Slider







Fitness
Being simple and vivid, this responsive Magento 2 theme is a special offer for your online sport and fitness store, a perfect combination of sports and fashion.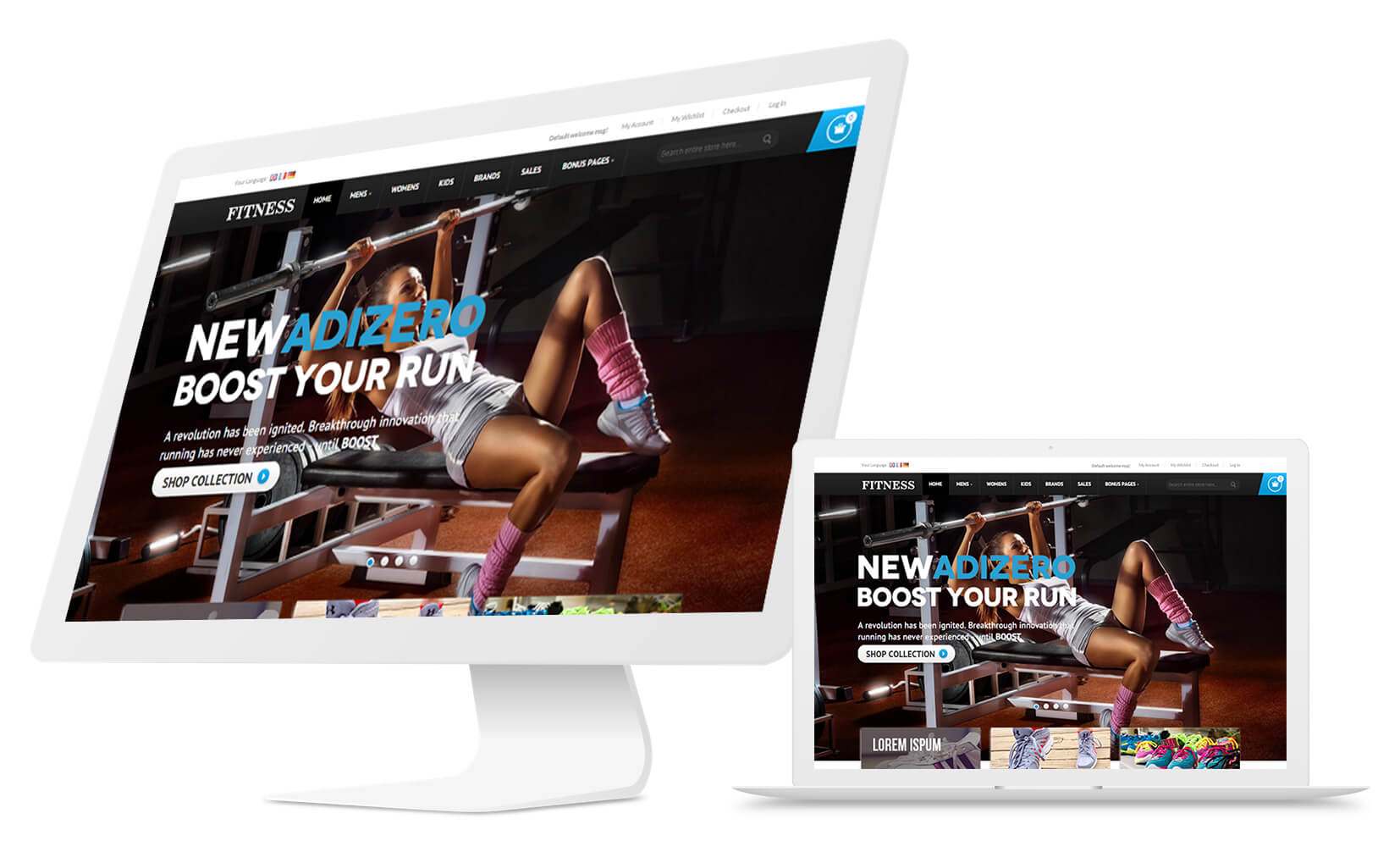 Features :

Fully Responsive

Off-canvas Menu

Color Swatch on Product Page

Product Slider

Color Customization

Multiple Currencies and Languages


No file downloads or any other procedures required. You can install all of these themes with just one click if your store is managed through MageCloud. If you'd like to view other themes, available at MageCloud - please, check out our marketplace.
Let us know if you want to see a specific feature implemented. Share your thoughts and ideas in the comments below!
Interested in featuring your great Magento 2 themes in our Marketplace? Contact us to learn more! You can also learn about the additional benefits of joining our Partner program here.