Blog
Stay on Magento 1 Safely with Nexcess' Safe Harbor!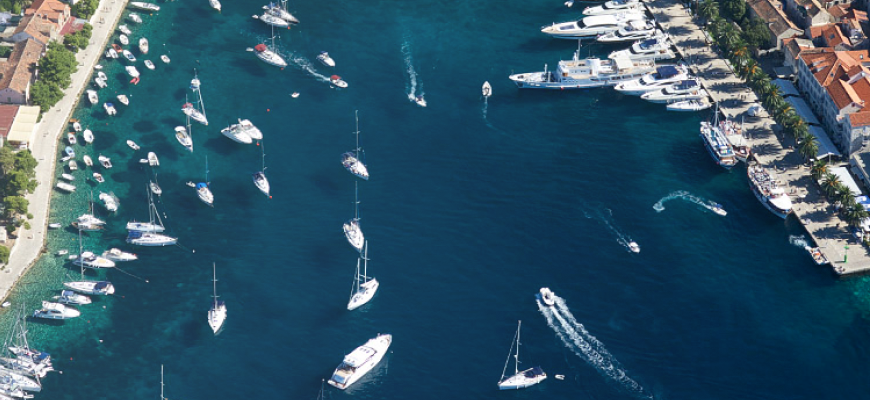 What's going on with the Magento 1.x End of Life, and how should online businesses manage the change? A new solution is on the horizon!


Magento 1 Sunset Coming Soon
In June 2020, the Magento 1.x eCommerce platform will reach its End of Life (EOL).

Since mid-2014, Magento 1 hasn't had any new major releases. Magento and Adobe's priority has been on creating the newer Magento 2 framework, so it's understandable that Magento wouldn't be able to support two platforms indefinitely.
Many Magento 1 merchants may require additional time (and money) to ensure that their transition to Magento 2 is successful. Recognizing this, Magento had extended their support for Magento 1.x from the original cut-off date of November 2018 to June 2020, promising they would give merchants 18 months notice to help them plan for the upgrade to Magento 2 or move to another platform when it is best appropriate for their business.
When support ends, Magento 1 sites will become increasingly vulnerable to security threats and no further features or innovations will be added. This means the continued security of your customers and your business would be at risk.
The threat of Magecart (e-skimming) hackers targeting Magento 1.x sites post-EOL adds a degree of urgency to the situation.

I'm on Magento 1.x, what should I do?
Option A. Migration to Magento 2
The obvious solution for handling the EOL of Magento 1.x is to switch to its successor, Magento Commerce 2 (also known as Magento 2.x), giving merchants access to a host of new features and functionality, most noticeably much-improved performance and mobile experience.

When comparing Magento 1 vs Magento 2, retailers will immediately get access to an enhanced feature set and the peace of mind of continued performance and security improvements, though Magento 2 enables additional benefits as well. Magento 2 is better suited to today's modern omnichannel selling environment. The platform also provides merchants with more effective visibility into their online business.

But... For those considering transitioning to Magento 2, retailers should view this as more than just a simple "version upgrade" or "migration." Effectively, it's an entirely new platform with substantial framework differences from Magento 1. In order to ensure success, you should treat the transition effort as a new build or rebuild effort. All extensions and custom code will need to be reviewed, rewritten, and made compatible with Magento 2 and more recent versions of PHP. These types of efforts are often large, involved and pricey.

Option B. Switch to an Alternative eCommerce Platform
For many merchants who are currently on Magento 1, it's a great time to talk more generally about choosing the right eCommerce platform for your organization.

If you're not sure if Magento is the right platform for you, check out our post on the best eCommerce platforms to see what other options are available.

Most eCommerce solutions fall into one of three categories:
Platform-as-a-service (PaaS) - the closest thing to Magento


If your business is not going to migrate to Magento 2.x, but your business uses the open-source dimension of Magento to customise things like your web design, UI and functionalities, you should definitely look at switching to another PaaS.


Option: WooCommerce, Sitecore Experience Commerce (XC)


Software-as-a-service (SaaS) - affordable, user-friendly alternative


Using a SaaS eCommerce solution is usually the best option for businesses that sell online at a relatively low volume, and/or have limited web development capacity.


Option: Shopify, BigCommerce

On-premise software - self-hosted application run from the user's own servers and computers


This setup can prove particularly beneficial for larger online sellers which employ highly skilled technicians.


Option: CS-Cart Multi-Vendor
What options do You have left? There is a new one...


Option C. Stay on Magento 1 with Nexcess' Safe Harbor
Web hosting experts Nexcess in the US has launch an interesting hosting product called Magento 1 Safe Harbour. The product provides malware detection and threat monitoring for your store after Magento 1 reaches End of Life in June 2020.
After June 2020, Magento will stop providing core updates and security patches. Safe Harbor offers:

Updates and security patches that will keep your platform running, safely.
Malware scans with visibility into malicious attacks and blocked requests by our WAF.
A vetted list of modules we frequently update with recommend extensions that can be used without risk.
Simple integration that does not require dev support.

This is a great option available for Q120+ which can avail you more time to work on your broader strategy.(Source: Nexcess Blog)
You can find out more about Nexcess Safe Harbor here.

---
If you're planning on staying on Magento 1 and need a hand maintaining and optimising your website while you wait to move or would like a quote to re-platform to Magento 2, please contact us to start discussing your requirements.