Blog
Best Plagiarism Checker For eCommerce Business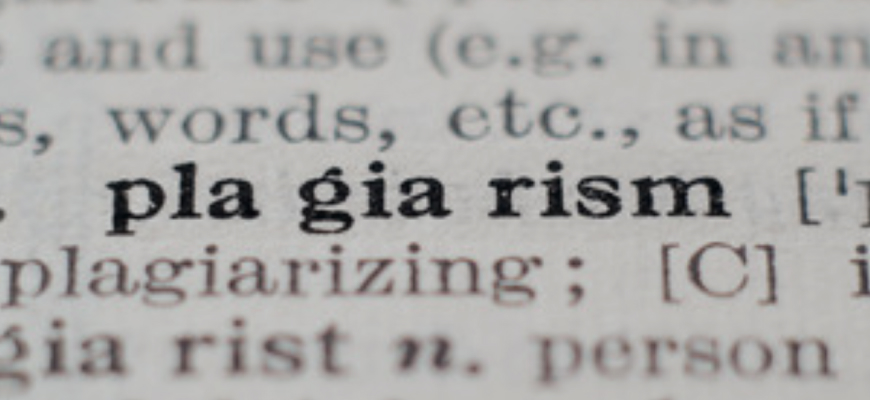 An eCommerce business can turn into a complete failure within no time. These days, a lot depends on the standard of content provided on the website, social media page and other channels. People read them and then decide whether your brand is good enough to be considered or not. Therefore, it can be said that content uniqueness and quality has immense importance. Why does content quality have an effect on the performance of the business?

Let us consider an example of eCommerce business to attain clarity and understand this point in a better manner. Suppose that you are running an online clothing store and offer the most exclusive products to the customers. However, a lot of attention is not paid to the content and copied information is presented for readers. This would not only turn off the readers but also result in the rank of the brand website going down.
If you go through Google policies, content originality is a big factor. Hence, to run your business in a successful manner, make sure that you use a good dependable plagiarism checker to produce unique content.


Plagiarism checking applications that do perform highly:


Prepostseo Plagiarism Checker
There is no turning back after you have submitted plagiarized content intentionally or unintentionally. At times, content writers do not use a tool to check the written material before publishing it. This is where the problem starts. The issues are witnessed after the submission has been made. If you talk about the top-rated tools available, Prepostseo is one option, you can keep an eye on. It offers everything to business owners that they require for producing top-notch content.


Quick content uploading through multiple options
Most users cannot stand slow-paced tools whether they are used for checking plagiarism or any other purpose. This is a fast-paced plagiarism checker so users do not have to worry about waiting for the content to upload as this step is completed in a short while. Using a slow-paced tool can cause a lot of problems including missing deadlines. Content writers, students and other users who have to check written content have a high preference for this tool. At times, a very small span is available to check an article or blog prior to submissions. This application helps with all such situations.

You can use a number of methods to upload the content. To get it checked, you can paste the content directly as text in the given text box. If you have already saved the written material as a file (PDF, DOC, TXT), click the file upload button and select it. Irrespective of the option you select, be sure that the uploading would not require a lengthy span.


A free tool that produces the highest level of efficiency
The normal perception of free tools is that they do not work properly. In addition to that, they have performance-related problems which users figure out after they have used the application for a certain duration. Although this statement does hold water but not for all online applications. One example is this plagiarism checker which does not ignore or skip any copied content section. Whether there are paraphrasing problems with one line or one paragraph, the user would know about it.


No need to search for plagiarized areas
Looking for parts of the content that have not been rephrased properly is a big hassle. You need to pay a lot of attention because the written content has to be read several times. While dealing with tight timelines, a writer has to make an effort to save every minute. As a result, it can be said that this option does not work. However, if you use this quality application, you can be absolutely sure that all infected areas will be shown to you without any searching.


Plagiarism-checker.me
This tool is simple but quite effective. It has some attractive plus points due to which the preference rate is higher than other similar applications.
It is a 100% free tool so any user can use it without worrying about making payments. The usage is not limited to a certain user type. Hence, whether you are an academic writer, blogger, or social media writing expert, you can use it.

It is a dependable tool if you want to produce 100% original content. This is only possible if you use software that does not skip anything. These days, users prefer online tools over offline ones considering the leverage that they offer. Installing a tool is one of the biggest challenges and in the case of online tools, users do not have to overcome it. This is because they only require network connectivity to run.

Is there only one option to upload content? The answer to this question is "No". You can either browse or select the file or opt for a drag and drop alternative. The third option is extracting text and pasting it in the provided text box. The tool provides complete support for all commonly used document formats like PDF and DOCX.


Summing it Up
Plagiarism is not a small common problem that can be taken lightly. For instance, consider that you want to produce an article on "best software development practices for Android programmers". There is no doubt that the topic is interesting but you would not be the only one covering it. Hence, to get a good count of readers, make sure that you include unique facts. Make sure that you cover points that other writers have not covered in the past.
Secondly, do not copy content and reproduce it without rewording. Plagiarism results in the writer losing his reputation forever. Hence, make sure that you do not do any such foolishness.
It is not that hard to get hold of plagiarism checking application but getting hold of one that does not have reliability problems is another ball game. This is because only a small ratio scans content with complete correctness. Thus, make sure that you pick the finest tool that exists!