Blog
Common eCommerce Copywriting Mistakes: How to Avoid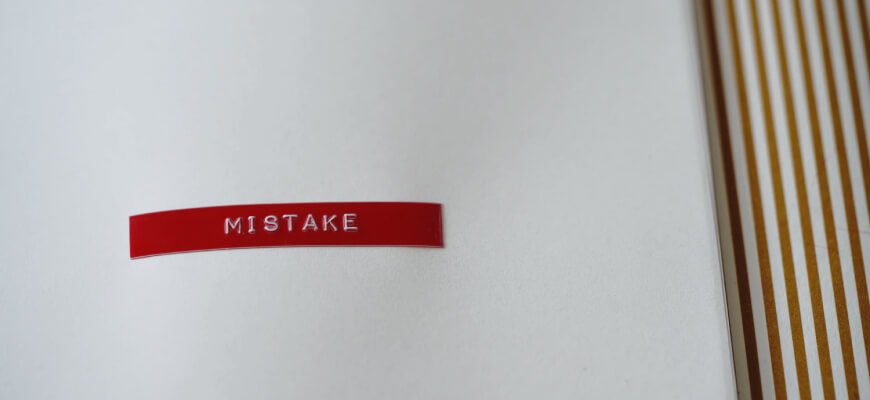 Clear communication with your customers is a critical aspect of any e-Commerce business. It often directs the shoppers whether or not to spend their money on your store and products. On the flip side, a poorly written copy is worse than not communicating at all. In a rush to create a search engine optimized site, it's easy to forget that e-Commerce copywriting is the key to conversion.

Besides forgetting the importance of copywriting for e-Commerce, businesses make common mistakes when writing sales copy and product descriptions. To help you avoid these costly errors, we'll consider some of the most common mistakes:



1. Failure to Make a Connection
Customers go for brands that they find relatable. However, some copywriters make the mistake of writing a copy that fails to convey brand values. Such a copy lacks emotion, and as such, the audience finds it hard to connect with the product or service. An effective copy should be a form of direct conversation with the customer. It should have a human feel to it because that's how you connect with your potential buyers.
Additionally, it also helps if you know your target audience. This way, you have a better idea of what tone or vocabulary that will engage them. Take, for example, Hollywood actress Jessica Alba's Honest Company. The eco-friendly baby product brand is one most mothers can connect with. And it is because Jessica Alba expresses her fears of motherhood in a way most moms can relate to.


2. Lack of Social Proof
It is said that people are influenced by the decision of others. The same applied when it comes to e-Commerce buyers. A potential customer is more likely to buy your product based on the recommendation or feedback from an existing customer. And this is where social proofing comes to play when writing a copy for your e-Commerce pages. Therefore, a lack of social proofing in your copy means you lose the possibility of closing a sale.
Even when other elements are lacking in your copywriting, adding social proof can still boost conversion rates. Make use of reviews, ratings, rankings, testimonials, or feedback from your previous customers. You can also get quotes from personalities who influence your target audience and have likewise used your product. An expert stamp of approval is another social proof you can add to your e-Commerce copywriting.


3. Focusing Too Much on a Product Feature
A common mistake even experienced copywriters make is focusing too much on a product. Understandably, you're excited to share how special your product is. So you'll want to go on and on about all its special features. However, you can bore buyers with too much detail on all these features and specs. What your audience is more interested in how the product solves their problem.
To avoid wasting too much time writing a copy on just the product feature, you should pair a benefit with each feature you write. For example, if you sell ovens online, your copy could state that the oven is a fast preheat system that bakes cakes twice as fast and saves more energy than a regular oven. Here the feature is that the oven has a fast preheat system. And the benefit is that you spend less on electricity bills and spend a shorter time in the kitchen baking.


4. Fixating on Product Price
Although your copy should include the product's price, it should not be the focus of your description. These prices are likely to change, so you don't want to keep updating your copy every other day. As stated above, the real value of a product lies in its features and benefits. It is always one of the most excellent copywriting tips to improve your landing page conversions.
So rather than being fixated on the product price, your copy should cover other informative aspects. When you focus too much on the price, it gives the impression of a forceful or hard-sell approach. Using this approach will not work well in an e-commerce setting.


5. The Use of Meaningless Phrases
Most of often, you find e-Commerce copywriting containing words that don't add up. Applying apt descriptions like "world-class" or "industry giant" doesn't give potential customers any relevant information. It only makes your product come across as overhyped.
If your product is world-class, rather than using the vague phrase, add a bit more value. You can do this by adding the assertion with a statistic. For instance, you can use the phrase "three-time winner of cable news channel awards" or "ranked number one toothpaste by the world dental association."


Final thoughts
Your e-Commerce website visitors should feel like they are communicating directly with you. Thus your copywriting should be clear, informative and resonate with the target audience. You want to avoid mistakes such as focusing strictly on price and the product feature.
Let the audience know what they stand to gain by purchasing your product and how it makes their life better. Furthermore, adding social proofs to your copy can also go a long way to improve your e-commerce conversion rates.
---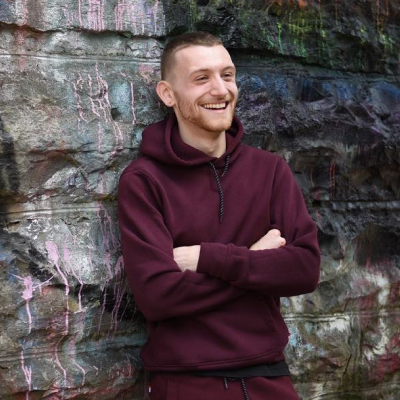 Author Bio:
Frank Hamilton has been working as an editor at the essay review service Online Writers Rating. He is a professional writing expert in such topics as blogging, digital marketing and self-education. He also loves traveling and speaks Spanish, French, German and English.