Blog
MageCloud Partners with Aitoc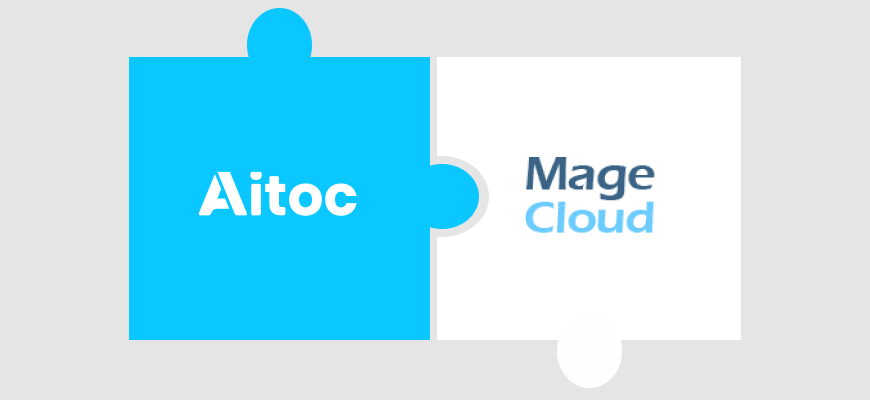 We're very happy to see new companies joining our Partners program because we know that this makes the pool of great services that we offer even better and more versatile.

Meet Aitoc - our latest partner and leading provider of custom solutions for Magento. Maybe your business could grow and reach new heights with the help of this company.
So how exactly can your growing business benefit from using their services?
Aitoc was founded in 2001 and produced its first collection of Magento modules by 2009. Ever since it has been engaged in Magento web development.
With over 10 years of experience in the eCommerce industry, Aitoc team has gained a solid understanding of what a successful online business needs. Focusing on your unique business goals and requirements, they deliver top-notch solutions that will help you succeed.


Aitoc achievements
100+ Magento extensions built
800+ development projects completed
3000+ positive reviews on Magento Connect
20000+ happy clients in over 100 countries, and counting
Aitoc provides the entire range of Magento development services, supporting eCommerce businesses with strong expertise and hands-on experience.

Aitoc Services

Magento 2 Migration

Aitoc will help to switch to Magento 2 without any hassle. The team will carefully guide you through the process of migrating your data, SEO value, creating design and building custom functionality.


Custom Magento Development
The professional dedicated Aitoc team can join your eCommerce project at any time to provide the expertise and skills required to fulfill your standalone development tasks or deliver a custom-built solution from scratch.


Magento 1 Extensions


Magento 2 Extensions

Regardless of the scope and complexity of your eCommerce development initiative, Aitoc is a reliable technology partner who will assist you all the way towards your business growth and prosperity.
---
Happy to announce that all MageCloud users can get a 20% discount for Aitoc products.