Blog
MageCloud Partners With Land Of Coder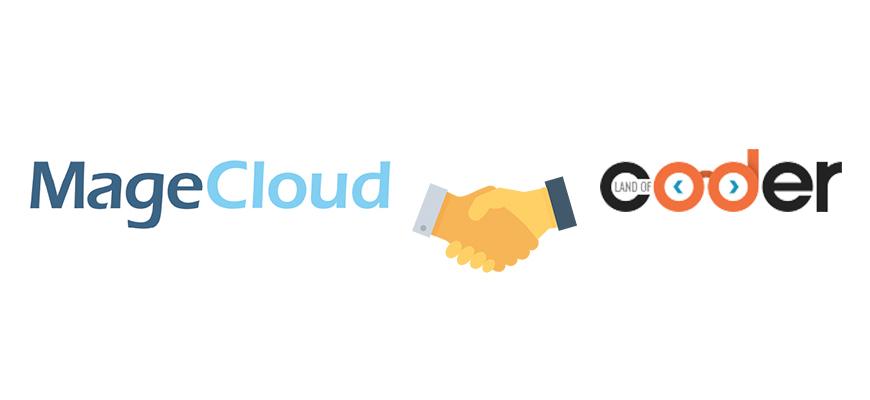 A trustworthy partner is sometimes everything a business needs in order to succeed. Some businesses spend years finding the right partners and establishing the kind of relationship that is really beneficial to all parties.

That's why we wanted to tell you more about Land Of Coder, which we recently partnered with. Maybe your business could grow and reach new heights with the help of this company. So how exactly can your growing business benefit from using their services?
Land Of Coder was founded back in 2009 on the ideas of a marketplace for extensions, apps, plugins and currently, LandOfCoder is one of the leading providers of Magento 2 Extensions & Themes. They help people from all over the world to get the most useful & high-quality extensions.

Their services lay within 4 main niches:



Magento Extensions Customization.
They help customers to utilize extensions and thus make their sites stand out from the crowd.

Maintenance and Optimization.
They can evaluate your store and suggest decisions on how to optimize it (enhancing UX (user's experience), reducing cart abandon rates, increasing conversion rate and so on).


Hourly Support and Extended Support.
Land Of Coder team is always ready to help you with your Magento store on an hourly or extended basis.

Upgrade & Migration.

---
Here you can find out more about how they can help your Magento online business and its growth.