Blog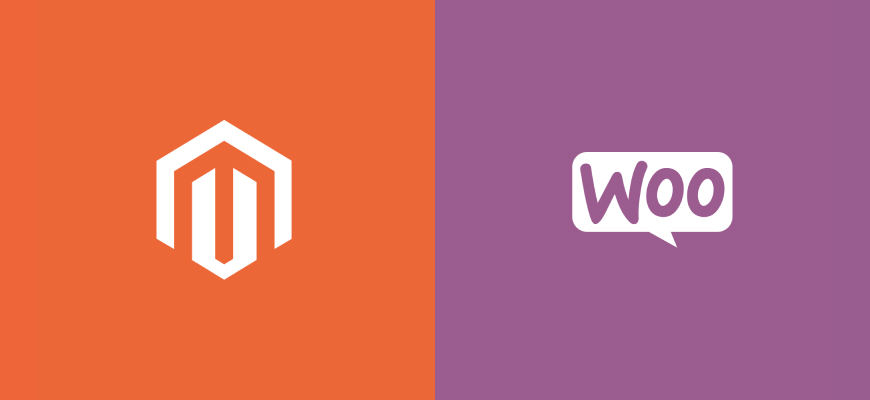 If you have a business and if you are extremely willing to take your business online then it must require some sort of specific platform which is called e-commerce platform.
So many options and everyone is as better as the following one. Conversely, choosing the right e-commerce platform for your business is a tough job. Every platform has its story, features and advantages. After all, we are not here for creating a war between Magento Lovers and WooCommerce lovers. These both platforms have their specific believers just like Batman & Superman has their own particular fanbase.

In this article, we will differentiate Magento vs WooCommerce. Their key features, pros & cons, is this beneficial for beginners or not and are they both providing better product management or not. We are going to give you unbiased opinion so that you guys can decide on which platform suits you better.

Without any further ado let's get started.

Why WooCommerce vs Magento
WooCommere is a plugin that can simply integrate with your existing WordPress website. It has the ability to transmute your entire website into a WordPress e-commerce website altogether with a series of few clicks.
On the other hand, Magento is an e-commerce platform and can be developed by the industry's professionals and handled by the gigantic online stores. It provides online merchants with the cart system which gives robust experience to everyone who uses this e-commerce platform.


Let's Dive Into Each Platform One By One
We are here to tell you the story in context about WooCommerce and Magento. We will try to cover most of the things, therefore you can get a wholesome idea and by the end of this article you will end up choosing the right e-commerce store for you.


WooCommerce
WooCommerce is a known name for those who have an Idea about WordPress. With the total 27,000,000 numbers of downloads, and millions of active installations it is embedded one of the most prominent e-commerce sites. It comes up with simple functionality that any store requires in it.

Key Features
It gives a vast variety of currencies, you can choose the currency you want to choose for your store.

You can add unlimited products on this platform because it supports very well.

You can sell your product worldwide after doing a customizable process into your store. All you have to do is check set your URL flow and enable guest checkout.

It offers you to accept your payment in multifarious by enabling payment gateway functionality.

Advantages

WooCommerce is a free WordPress plugin. Regardless, you have to pay for hosting service.

Since it's an open-source platform, you can customize it with the help of developers as per your will.

You can conjointly own WooCommerce Economy. It has developed and comes with WordPress. However, the rest of the WooCommerce Development comes with extreme support.

Woocommerce and WordPress offer extensive SEO tools service so that your website tops on different search engines and you can get new customers too.

Customers and administrators have an account with their own intentions. Customers can do guest browsing as well.
Disadvantages
Since it's an open-source service you can't do every set-up on your own. You still require developers to do coding work.

You can't directly use WooCommerce. You have to use WordPress first as WooCommerce is a specific plugin for WordPress.

Before you update your WooCommerce store, you should test it first in a local test environment. If you update it immediately there will be consequences for your store. In contrast, to a horde of other plugins.
Is It Useful for Beginners?
In the stage of beginning WooCommerce is the best choice for you. Unless you have least of an idea about what WordPress is. If you haven't heard of the WooCommerce word before but you hear a recommendation then you should probably require some tutorial knowledge about it.


Magento
Magento is a kind of platform which is mainly used by big companies. Magento does offer advantages to small business too. Magento has two editions available for its users. The first one is for Small Business called Community Edition. The second one called Enterprise Edition is basically for gigantic enterprises.
Key Feature
The whole script includes Google analytics and gives ample other reports.

Easy product comparison, page navigation and prominent product filter system.

Control of more than one website, multiple languages, tax rates of product, customizable templates.

Eye luring admin panel interface and product creating tool.
Advantages
After the official installation process, you can add more layouts and plugins in it additionally.

Gives you more than 40 payment gateways options to integrate into your Magento store.

Magento is written in PHP, so it is scalable. Magento is a money and time-saver product in order to scale your application.

Magento is exclusively built for e-commerce. You can simply sell your product in high volume by selecting Magento as your store.
Disadvantage

If you have a small shop then Magento will provide you Community Edition but this is not everything, you have to pay for hosting and other services which cost you a lot as a small business runner.

The installation service is not friendly for you. Magento will become a glitch for you. You must hire experienced developers for the installation process.

If you want to customize your shop then it would require highly experienced developers. Lack of technical knowledge wouldn't survive in the Magento Customization process.
Is It Useful For Beginners?
Magento doesn't fit well for a person who has the least knowledge about this e-commerce platform. Users can gain their basic knowledge from the Complete guide of Magento and it's functionality and installation process. Magento can be a great performer who wants to see their shop doing quickly so well on the international platform.


Both Platforms Performance
It is too harsh to decide which platform provides the best performance. We can't simply announce one winner. Each platform has its own style and performance, both platforms behave well in their respective terms. In addition, there are also other aspects too to spread the light on it.
Every person wants some kind of basic and unique experience when they visit your store. Though, it doesn't matter if you have WooCommerce or Magento. What really matters is are you giving your customers the best user experience or not?
In this matter providing the best performance is totally on you if you provide then, it is extremely good for you and if you are not then, you should probably start to provide.


Security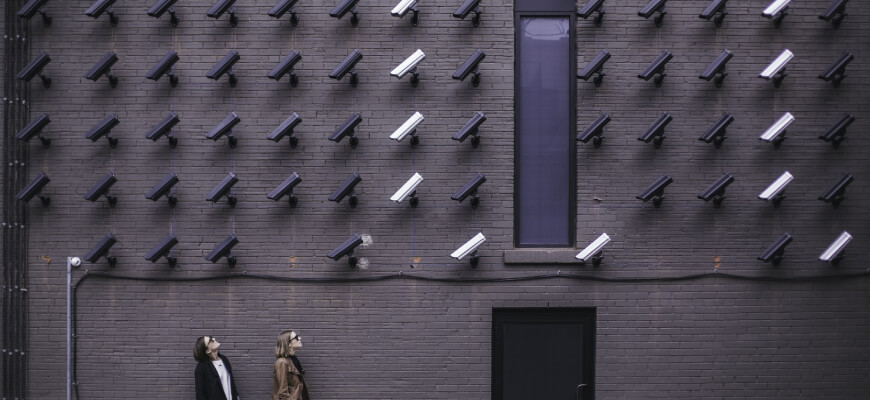 One of the most significant aspects of any e-commerce platform. Moreover, this particular aspect can't be easily overlooked by the store owners.
People are very sensitive about their private and payment details. Whenever they connect with e-commerce they want their both details to be protected anyway. Just like the performance, security measurement is also up to you. Magento & Woocommerce both provide you with advanced security measures through extensions and manual changes.
However, Magento security patches aren't easy to apply. Besides, not a single e-commerce service aims or tells its users that we are providing 100% security.


Management of Product
In the context of Product Management, Magento provides the following features which WooCommerce doesn't give without purchasing any other extension. Magento supports Product review, wish list, Advance pricing & Grouped items etc. It provides you with a series of advantages in the period of functionalities.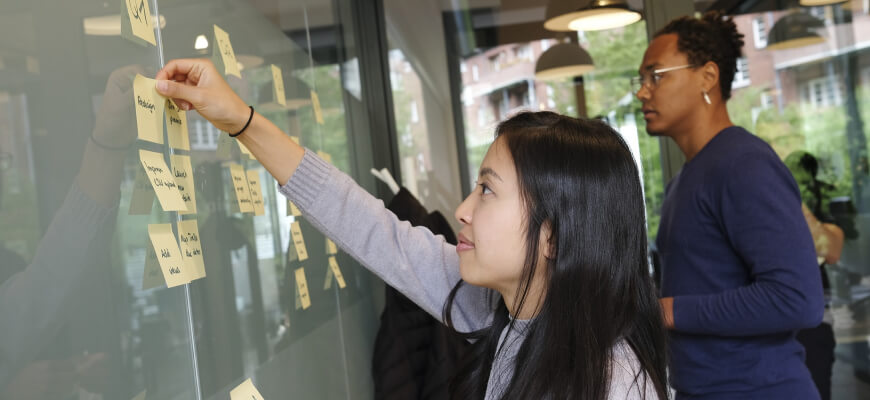 Whereas, WooCommerce offers no other advanced features with the option for both physical and digital products. If you are putting one product on the listing page, the process will become simple for you when you are cognizant with WordPress. Regardless, if you are ever willing to add advanced functionality then WooCommerce is giving you the opportunity by adding extensions.
If you are in a hurry to put your store online without any advance features included then, WooCommerce will be the right choice for your small business. Or else you have the option available of extension if you want to advance the function.


Conclusion: Who's The Best?
Ultimately, we are in the dilemma to choose one winner. For instance, we come to the conclusion that it is totally upon the user. If you are a beginner then we strongly recommend you to accept WooCommerce as your e-commerce store. It is very easy to install, with no extra cost and perfectly suitable for your small business.
On the other hand, Magento is a very specific and tremendous platform. When it comes to the performance of scalability it tops the rank anytime. It is one of the ideal choices for the existing gigantic companies that are willing to move and transfer their business into e-commerce. It's Enterprise Edition is one of the best solutions. This is the reason why big enterprises always prefer Magento.
In the end, we are willingly leaving up to the audience because everyone has their own dreams and will to start their business digitally. So it is wrong for us to announce the winner between these two prominent e-commerce platforms. You tell us which platform you prefer and want to start doing business by acquiring one of the e-commerce platforms.
---
Author Bio:

Maruf Panwala is a Content Writer and SEO optimizer at Webibazaar. Specialized in Creative Content, Digital Marketing Ideas, and helps e-Commerce stores for branding on the digital platform.