Blog
MagentoLive France: 2016 Highlights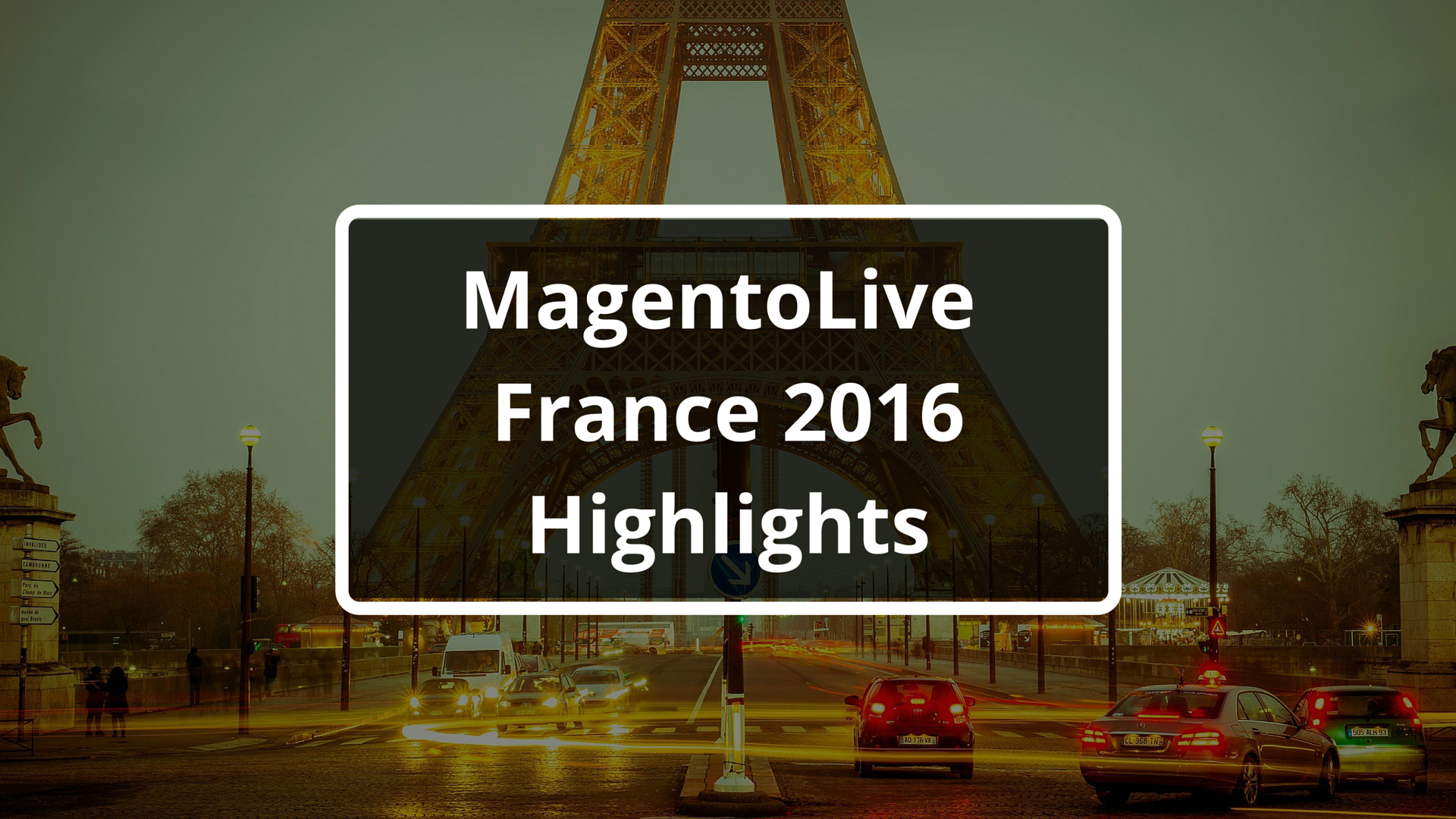 First big Magento event of 2016 took place today. MagentoLive France featured a lot of great speakers and a lot of great presentations. We decided to recap this event and share some of the most important bits of information about Magento 2, the Marketplace and other initiatives by Magento, like Magento Masters, which was announced today. We'll update the post, once more info is available.
MagentoLive France | February 2nd

Magento 2.1 upgrades are in the works. This will include the awesome staging dashboard and will focus more on user experience.

In fact, user experience will play an even more important role in future Magento 2.x releases.


Magento 2 now features CLI and application modes for faster and easier deployment.


Customer journey, on par with UX, was placed into the spotlight by the presenters.

Interesting ideas on customer journey maps @magento #MLFR16 pic.twitter.com/mSWunS1oJZ

— One Creations (@onecreations) February 2, 2016
Les 5 phases du ´Design Thinking' #magentolive #magento2 #MLFR16 pic.twitter.com/NuJCsJFAzO

— Amandine Multin (@Urbanissime) February 2, 2016
Se mettre à la place du client avec le ´customer journey maps' #MLFR16 pic.twitter.com/8x6HE4GFQF

— Amandine Multin (@Urbanissime) February 2, 2016

There's going to be a code migration tool: Magento 1.x to Magento 2.x, which should make switching to a newer version of Magento a lot easier.


The list of early adopters is growing rapidly, with big brands jumping in.


Magento 2.x CE is currently over 120,000 downloads and 3,000+ for EE. This means that a lot of businesses and developers and actively testing the new platform.

Are people downloading Magento 2? Why yes. #MLFR16 pic.twitter.com/c9gs0NMDqV

— Paul Boisvert (@ProductPaul) February 2, 2016

Once again, Magento proves that its strength is in the community. That's why they've announced a new community initiative - meet Magento Masters.
New Magento #Community initiative #MagentoMasters announced at #MLFR16! https://t.co/luSpoIKZ7E #realmagento pic.twitter.com/nxC2wQ4Dzf

— Magento (@magento) February 2, 2016

Magento is growing into a powerful suite of omnichannel tools for your business.


The share of B2B businesses in the Magento ecosystem is projected to grow rapidly.

Head of Market Growth at PayPal, Francis Barel, shared some great insights about 2015. Including the fact that PayPal transactions via mobile devices grew by 25%. Still don't think that mobile users matter?

Magento's new Chief Product Officer, Steve Yankovich took the stage for the first time to talk about the future of eCommerce. Of course, Magento will continue to play one of the leading roles on the market.
Our very own @SteveYankovich sharing a vision of THE FUTURE of commerce. #MLFR16 pic.twitter.com/sTa5b5QVQj

— Ben Marks (@benmarks) February 2, 2016

Import and Export in Magento 2 is 4 times faster.

Magento 2016 roadmap announced.
For a one-day event, it was packed with great presentations and exclusive announcements. What was your favorite presentation/ speaker at this event? Share your thoughts and ideas in the comments below.