Blog
Sales Automation Tools to Increase Productivity and Boost Revenue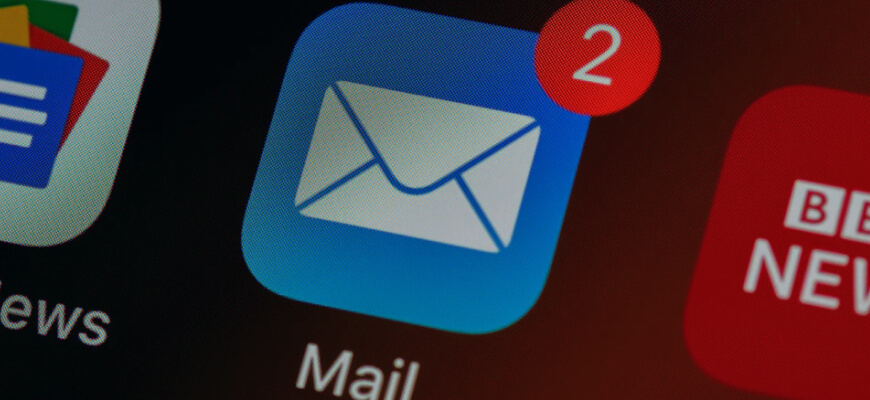 Sales automation may help to reduce the cost of sales by freeing up time spent on administration and reporting as well as increase revenue by automating outreach to customers in the sales funnel. It is a win for companies, customers, and sales representatives. Don't miss the opportunity to take advantage of the value that sales automation can create. Here you'll learn what is sales automation and how to make it work.



Sales Automation Tools
Salesautomation is a technique that makes it easy to implement templated repetitive operations. It can be not only data processing but also communication with customers, mass mailing, and other tasks performed by a sales manager. This technique reduces manual work, eliminates errors, and structures information.

The automation of processes saves time on similar actions, turning to improved self-management, accurate recording of all data, and increased motivation of employees. This makes it possible to get a detailed analysis of sales and marketing activities.
Automation makes communication between departments easier. Employees have access to the information they need without transferring files. At the same time, data is not lost, and it is much simpler for new managers to hand things over.
The history of work with clients is stored centrally. This positively influences the effective control of the sales department. It becomes more accurate and faster.
Statistics confirm positive changes after the implementation of the sales automation. 61% of organizations that use this technique in their work have increased their targets for 2020. 44% of sales managers who will exceed revenues in the current year use specific analytics and market data.


How does automating the sales process work?
These directions of the salesprocess can be automated:
work with customers;

sales funnel;

marketing;

management.
As for customer relationships, automation can be used at any stage. This method is much more enjoyable to track the transfer of leads to purchases. Marketers get a structured complete database that facilitates quick mass mailing, tracking, and analyzing customer actions. Automation lets you easily monitor employees' performance and helps manage personnel tasks.
If you automatesales using a CRM system, you will say goodbye to time-consuming data entry and repetitive tasks. There is a positive impact on the company as a whole, the work of employees is improved, and the number of mistakes is reduced.

When automating sales, the following happens:
No incoming calls are lost.

Consumer demand is recorded and analyzed.

No data loss after an employee leaves the company.

Marketing effectiveness is assessed.

The work of managers is supervised.

A well-coordinated communication scheme is implemented in the sales process.
All this ensures the competent work of the sales department, its transparency, controllability, and efficiency increase.


Lead scoring and prioritization
If customers call a company whose services or products they are interested in, they are called leads. When they are classified, the sales work becomes more efficient and helps to increase the company's profits. Such evaluation determines the ability, readiness, and desire of a potential consumer to purchase a product. The lead's need for a product or service is analyzed.
This helps prioritize and understand which of the potential customers is interested in the product. Such information contributes to competent communication with consumers and establishing personalized communication.
The lead evaluation plays an important role in sales because it helps to choose users who will be interested in the offered product. The qualification has the following advantages:
it saves the team's time;

number of successful deals grows;

the company gets all the necessary information about clients.

The salesperson will know if it is possible to solve the consumer's problem with the offered product. They will receive information about the client's area of ​​work and other information that will improve performance. The lead qualification model can relate to the client's budget, their position in the company, the need for a purchase, plans, urgency, and priorities.


Sending automated emails to nurture unengaged leads

Automatically sent emails can attract potential customers. These emails can be sent after a specific event. This feature allows you to automatically keep in touch with users without wasting your time. Moreover, all of them will be saved, which helps you get the maximum amount of relevant information during the interaction with every client.

Newsletters can be of the following types:
Greetings. Such emails are sent after the registration of every client.

Emails about unpaid goods. A reminder to pay for products sent to the cart.

Email for a specific date. Messages for special occasions. It could be a subscription anniversary or some other event.

Reactivation emails. Such messages are sent to those who have stopped reading newsletters.

The listed types of mailing or other notifications will be sent out automatically. After that, it will be possible to analyze the actions of buyers, find out how many potential customers have opened emails, the number of clicks on the link, how many of them were sent to spam, the rate of unsubscribed recipients, the number of refusals, the conversion rate, return on investment.

To attract more customers you will need to:
organize collecting of email addresses;

develop an email marketing strategy;

create high-quality, interesting, and useful content;

choose a service for sending mails;

start automatic sending of letters and tracking the actions of subscribers;

analyze results of the campaign.
These sales process steps will help you attract new audiences and increase the demand for your product.


Calls and meetings arrangements
There are also working calendar planning tools. Thanks to them, you won't have to waste time finding a suitable date for a meeting. This allows potential clients to use the company's calendar for planning. The specialist must establish a time frame when they are free. Potential buyers will be able to determine the time for a meeting or a call themselves.
This will simplify the scheduling of meetings, sales calls, or demo requests. Some tools can create a poll about the most suitable time for meetings. Afterward, the specialist will choose the best offer that suits most clients.
Moreover, some tools allow an operator to contact the customer 30 seconds after specifying the contact number. The buyer can order the call at any convenient time.
Lead list building
Before creating a list of potential buyers, you should:
identify the industries in which the most important clients for the company work;

highlight the most promising companies that will bring more income in the future;

find common characteristics among the most promising clients;

establish criteria for screening out non-target audiences.
Use various sources of information to compile the list. Sales automation tools can search across various criteria, displaying verified email, phone numbers, and social media profiles. You get not only access to leads but also the automation of processes. The tool will search for customers on the Internet every day, check email addresses, and add data to the list.
If you use the right service like Snovio, you will be able to create a list of customers in a few clicks. It will be regularly updated and will provide you 24/7 access to the verified information.



Lead enrichment

Lead enrichment plays an important role in managing the lead generation process. This helps speed up work with them throughout the entire work cycle, which leads to new victories.
After looking through the list of prospective purchasers, a lot of companies noticed that some important details were missing, for example, names, surnames, company names, phone numbers, and other information. Such inaccuracies cannot be ignored, since this data is very important and it's impossible to contact clients without it. This might also create problems with tracking potential customers, as the process will be slowed down or stopped. To fill in the gaps, one should resort to suitable tools or manually add the required data.
Specialized lead enrichment services use sophisticated software to solve these problems. Thanks to them, leads are compared by email, company name.


Report generation

Reports automation avoids the manual generation of such reports. This minimizes the number of errors. Specialists will analyze the data, while the tool will combine, design, and format information to create smart reports. After that, the program will send them by email to the interested party. It will help to avoid outside interference in the creation and distribution of reports.
The tool automates the process and allows you to do reporting by drag and drop, and maintain local, remote, or cloud information base.


Best sales automation tools
The best sales tools will save your time by doing routine work. They are used to automate sales and find new customers. Among the available tools, the following are worth mentioning separately:
Salesforce is a sales and marketing solution. The platform has a powerful automation tool, which consists of generating and evaluating leads, setting up landing pages, dynamic content, messages. The tool can calculate the ROI.

OnePage is a powerful system that can reduce the administrative workload. The tool works with emails, reporting, automation, and contact details.

Nimble is easy to use. This solution works with various social networks. The tool consolidates contacts, tracks sales, and optimizes the specified process.

Snov.io provides individual email checks, which positively affects the results. To get a valid list, all you have to do is upload your list of email addresses to the platform. The tool helps get rid of old emails that have become invalid.

Pipedrive is a solution that fosters customer relationships. The tool was designed to improve the performance of sales departments. It allows tracking activity, clicks, forecast earnings, and more.
These solutions will have a positive impact on the work of any company, open up new opportunities, and help save time by automating work processes.


Wrapping up
It's not necessary to use all kinds of tools in your work. To make the right decision, define your business goals. It will help you choose the right lead generation software that will find customers, increase sales, avoid hiring extra specialists, and easily control all processes of the company.

---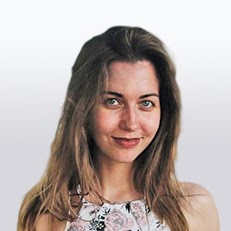 Author Bio:
Mary Yunevich, Copywriter from Snov.io.