Blog
SMX is Coming to Munich. Get Your Tickets 15% Cheaper with MageCloud!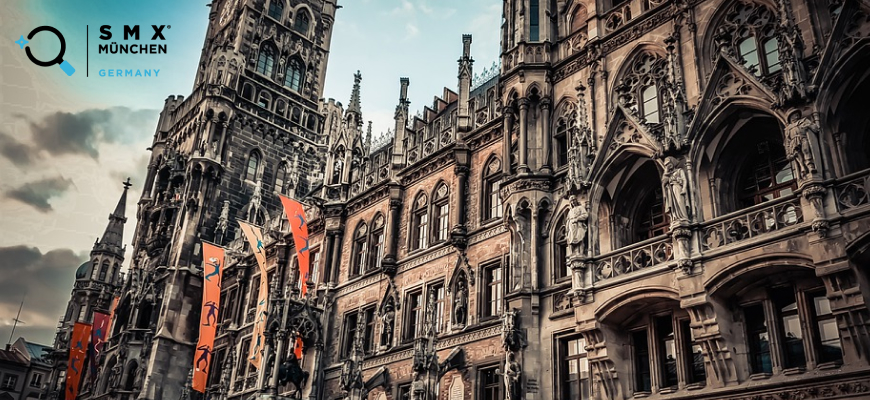 March 18-19, 2020
MUNICH, GERMANY
SMX is a conference created by marketers just for marketers and thus can't be missed by serious marketers. It's a gathering of some of the biggest names in the industry to share the latest techniques, updates, and technologies to help you achieve more in your online marketing.
You definitely should attend this event to listen and learn from some of the world's top experts. If you're planning a visit, don't forget to make use of our MageCloud special 15% discount code below.
SMX is not a marketing event or user meeting produced by a vendor or digital agency. SMX Munich is produced by Rising Media Ltd. and by the team at Search Engine Land, the world-renowned search marketing industry publication founded by Internet veterans Danny Sullivan and Chris Sherman.

SMX is the conference series entirely devoted to search marketing and how search fits into the marketing mix. You will find no generic marketing blah but cutting edge tactics and strategies from the top experts from all over the world.
After 2 days of SEO and SEM knowledge consuming, you're guaranteed to leave with practical tips and techniques to immediately improve your search marketing efforts, no matter if you're just new to SEO or already an SEO veteran.

NOTE: All SMX Munich Conference Sessions are either held in English or will be translated - all you need is your phone!
More than 30 of the best minds in internet marketing will share the tactics that make them successful in SEO, paid search, social media marketing, semantic SEO and more.
Check out the agenda to get an impression of what to expects from SMX Munich 2020.

Finally, you'll be certain to meet the people you want to meet at SMX Munich.


15% discount on SMX tickets
MageCloud partners with SMX and offers a 15% discount on SMX tickets. It's one way we're saying 'thank you' to our blog followers. When booking, quote MAGECLOUDSMX to receive the discount. For registration, click here.

Hurry up and register today, cause early bird rates end soon:
Early Bird (ending January 31st, 2020)
Good luck and see you there!