Blog
Step by Step Guide to Google Shopping Ads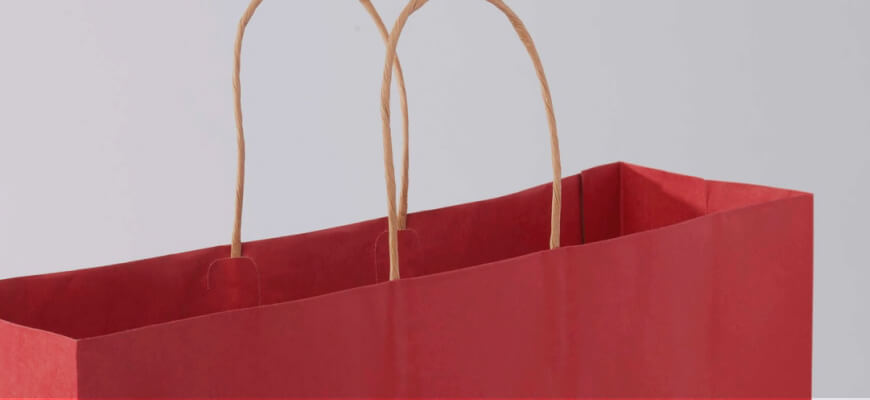 Guest post by AdNabu
Ecommerce stores have certainly come a very long way. By the end of July-2020, Google has eradicated the presence of any commission fees, in any of its budding programs. In fact, by the end of April-2020, the search engine announced that product listings will no longer be paid.
There is also a new Merchant Center for potential business owners called "Surface" being established. Most of these changes are accelerated by the COVID-19 pandemic.
The free listings offered by Google will have a direct impact on both the store and the shoppers. After all, isn't it great to enjoy traffic without incurring CPC or any fee?
Google Shopping Ads is one of the most lucrative search engine marketing opportunities or PPC strategies for eCommerce stores. Advertising campaigns with Google Ads are also known as Product Listing Ads, alias PLA.
These leverage many features of Google and help shoppers reach the right products and services. On the other hand, retailers or businesses pay a nominal fee, which is also known as cost per click, alias CPC. The payment needs to be made if someone chooses to click on their Google Shopping Ads.




a. Product Shopping Ads
By definition, Product shopping ads allow retailers to create advertisements with a title, price, image, and details about the store (or business) within the advertisement.
You are expected to create a separate ad for each and every product. This means, every product in your eCommerce store will have a product shopping ad, which Google can display during user searches.
b. Showcase Shopping Ads
Showcase shopping ads carry a vast amount of information. This is where several related product details are shown. The ads are shown to online users with more generalized searches, than a specific product. These shopping ads can be used to advertise a brand or to introduce your store with a specific range of products.
Showcase shopping ads are often created along with shopping campaigns. These ads appear on Google Search Partners, Google search, and Google Shopping results.
c. Local Catalog Ads (LCAs)
The local inventory advertisements are used to flaunt your store and product information to nearby customers, who tend to search using Google. The moment a customer clicks on the advertisement, they will be redirected to a host page that is created within Google for your store.
This store is also known as the "Local Storefront". The storefront can be utilized to view more details about the products, store hours, and even directions to your physical store.
d. TrueView for Shopping (YouTube)
TrueView is an exquisite campaign that leverages the perks of videos. These are interactive video advertisements. They can be used to connect potential viewers with your products and services directly. Most of the time, these videos are created with handpicked information, which can increase the chances of your customers making a purchase.
The ads tend to make use of the Google Merchant Center for gathering product information. With this information, various shopping cards are created. In a given video, up to 6 shopping cards can be displayed
e. Smart Shopping Campaigns
These campaigns are designed with the ability to expand the reach of your store, and even maximize the rate of conversion. The Smart Shopping Campaigns are treated as a subgroup of the "Standard Shopping" Experience. It is a key player in remarketing campaigns.
Smart Shopping Campaigns make use of automated bidding. It also pays close attention to the actual placement of the ads. This way, the way a brand and its products are promoted across a network is strongly influenced.




1. Can get Highly-Targeted Traffic
Generally, not everyone is going to buy from your business. Only those who are interested in using your products will be inclined to choose from your store. This means, showcasing ads to every other online shopper is futile. With Google Shopping ads, you can reduce the chances of your ads being displayed to irrelevant users.
2. High Potential Customer Reach
When it comes to reaching target audiences, Google Shopping Ads is a great tool for appealing the right target audiences. Whenever a user makes a search, if the search features keywords that match with your offerings – your brand will be displayed. In simpler terms, this means your business will have a broader online presence.
3. High Return On Ad Spend
ROAS is a deciding factor when it comes to online businesses. Products that perform well, can be given bigger bids. When compared to traditional bids, the ones made in Google Shopping Ads are always bigger.
4. Can Be Managed and Optimized easily
Optimization is an inevitable process of building Google Shopping Ads. It is crucial for your ads to feature the right mix of keywords. After all, the search engine uses these keywords to match products against searches.
The product feed you build needs to have the right mix of keywords too, including the long-tail ones. Throughout your journey with Google Shopping Ads, you need to improve and keep a close check on the keywords.
5. Better Data and Reporting
Data plays a crucial role in any form of advertising. With the right pieces of information, you will be able to build a great campaign. Meanwhile, Google comes with a range of analytics and tools that can help you gather the "right" type of data.

The data you extract from these tools will add value to your marketing efforts. In fact, you will be able to build benchmarks that can help you visualize your actual performance.




Google Shopping Ads rely on the data you have entered in your Merchant Center. It does not depend on any keywords to understand where and how to show your ads. The product data needs to be entered by the retailers in the merchant center.
Here, all products that you have assigned for selling needs to be described. When a user executes a search, Google uses details from the merchant center to ensure that the right products are displayed.
Google Shopping Ads can be managed easily using shopping campaigns. The campaigns are a simple and robust way of promoting and organizing your Google Merchant Center's product data through Google Ads.



Step #1 Make Product Photos and Listings up to the mark
The Google Shopping Ads feature a range of information. Most of the time, you will come across photos, descriptions, titles and the price of the product. The photos are key players in a profitable Google Shopping Ad. This is why you need to pay close attention to the level of quality, and relevance in your product images.
Ensure that the product is seen clearly in the picture. There should not be any logos or watermarks on the photos. Never show your branding cleverness in these pictures.
Step #2 Make sure your store compiles all requirements & Policies for google shopping ads
By now, you should be aware of the fact that Google Shopping Ads is a formal platform for advertising your products and services. There is little space for mistakes, especially when it comes to quality, standards, and policies.
Always ensure that your e-commerce store is designed and developed to meet standards. This time, you need to meet the expectations of Google standards. Mainly because the search engine algorithms to penalize brands that don't meet its constraints.
Step #3 Create and Set up Your Google Merchant Center Account
Once the basics are done, you need to create the Google Merchant Center Account. Most of the time, this would be the only challenging process in the entire journey. Once the Google Merchant Center is created and set up, everything else would fall in place.
As a part of building your merchant center, you need to upload the right product information. Crucial details like availability, price, and product info should not be missed. You can use the merchant center to connect with both paid and unpaid channels.
Step #4 Create your Product Feeds
As a part of building the merchant center, you need to create product feeds.
The product feeds carry useful pieces of information about your brand, and its products. It is important to ensure that the product feed is as accurate as possible. Also, you need to make use of keywords, including the long-tail keywords in your product feed.
If you have built the website using third-party tools like Shopify, the product feed can be used to sync with it automatically. Remember, the product feed is used across all Google Shopping platforms. Hence, highlight the relevant parts, use the right language, and be very "professional" with the content.
Step #5 Link Merchant Center Account to Google Ads
Linking would be the very next phase. For this, you should have a Google Ads account created. Then, use this Google ad account to link with the Merchant Center account. In order to complete this process, your Google Ads account should have administrative access.
Multiple Google ads accounts can be linked to a single Merchant Center account. Once the link is established, the campaign will be able to use product information entered in the merchant center account.
Step #6 Google Shopping Campaign Settings
a. Country of Sale:Products need to be categorized based on the countries, you intend to sell them at. This parameter cannot be edited after it is created.
b. Inventory Filter: The role of the inventory filter is to enable segmentation. Google always looks for relevancy in its product searches. The inventory filter helps in picking the most relevant products.
c. Bidding: Bidding helps you understand your position in the campaign. There are multiple bids to choose from. Most of the time, retailers opt for the smart bidding strategy. This helps them gauge the target ROAS, target CPA, and even maximize clicks.
d. Daily Budget:When you are a beginner in this trade, you will need to tell Google how much you are willing to spend on a day to day basis. Google acknowledges this limit, and once the threshold is reached – you will no longer be accounted for. Starting small will help you learn more about Google Shopping Ads and how the campaign works.
e. Campaign Priority: Campaign priority is created by Google to help retailers identify the high priority and the low priority ads. This is very important when you have to advertise multiple products. Also, you will be able to create marked boundaries between each product.
f. Networks and Devices: The moment your business starts to grow, you will realize that some products work well in certain networks and devices. In such cases, the bid you assign to these products can be improved for these networks and devices.
g. Locations & Local Inventory Ads: Many times, some products from your store would outperform the rest in certain locations. This can be attributed to many reasons. Ideally, the target audiences in that specific location are appealed by the products in your store. Hence, you can choose to boost your bid, and still, the products will sell. Likewise, you can use local inventory ads to identify if a product sold in one of your retail stores has to be included in the shopping campaign or not.
Step#7 Success your Google shopping ads are live now
Once the above steps are done, your Google shopping ads will be geared to go live. Indeed, this might sound like the most crucial, and breathtaking moment of your journey so far.




1. Optimize Your Product Titles
The first step in optimizing your Google shopping campaign is by improving the product titles. It is important for you to ensure that the titles don't look like spam. They need to be both accurate and as crisp as possible.
The sound of your product title should describe what the brand specializes in. A carefully chosen title will improve your CTR by at least 10 times. This is why brands are expected to spend ample time in the process.
2. Optimize Your Product Feed Descriptions & Categories
Just like titles, an optimized description can make a world of a difference in your product. It is quite important for you to ensure that the product and the description matches. Always stick to basic features, which a customer will be keen on knowing. You need to ensure that the key features and benefits of the product are neatly documented too.
3. Optimizing Your Product Images
The talk about the Google Shopping campaign remains incomplete without an account on the product images. The product images can give your ads an edge in the market. This is one of the finest ways of differentiating your products from the rest.
When you create a picture, try to make them as aspirational as possible. After all, this is one of the first few items an online user notices in your product.
An optimized image would be taken in a white background. It wouldn't have a logo, watermark, or any kind of branding done over it. Also, more than 70 percent of the picture would feature the product.
Sometimes, you need to consider introducing an influential person using the product. Online buyers tend to follow reputed personalities. Influential marketing will give your product a kick start in the market.
4. Use Google Shopping Ad Extensions.
Google Shopping Extensions are carefully categorized into two types: the merchant center programs and automated extensions. Indeed, these might seem like two different zones. However, they are tightly coupled. For example, automated extensions tend to extract information from the Merchant Center Program.
This is because the Merchant center program is a collection of all Google shopping campaigns, product ratings, customer reviews, and merchant promotional materials. On the other hand, the automated extensions handpick information like taxes and shipping charges. These details are then displayed on the product listing advertisement.
5. Use Products Rating & Review
As you venture deep into online marketing, and sales, you will understand the prudent role played by reviews and ratings. In fact, many online users don't think about buying products that don't feature reviews.
The ratings are so important: that a good review can build the reputation of your brand, and ensure long term returns. This is mainly because human beings are used to buying through the news that is spread via word of mouth. And, this behavior is less likely to change, even with the advent of online stores.
Testimonies, reviews, and ratings carry useful pieces of information. They give online users a clear overview of what real customers think about the product and brand.
6. Implement a Negative Keywords strategy
Another much forgotten, but critical optimization technique in Google Shopping Ads would be the negative keyword strategy. Many times, products are displayed to users in the wrong context.
For instance, how would it be if your product was listed under a search for the "worst", or "to avoid brands"? Wouldn't it be devastating? And, how would it be if your shoes were listed under a search for dresses? Either case can be fixed if you focus on a negative keywords strategy.
The role of negative keywords is to ensure that your products are not displayed under irrelevant searches. Only when a search is relevant, would the product, and your brand be shown.
7. Adjust Bids By Device Performance
In both traditional and Google shopping ads, some products would do better on certain devices than the rest. It is crucial for businesses to understand more about the platforms, where their products excel. In these devices, the final bid can be increased. Even with the increase, they are likely to make sales and see a good return on investment.
Bid adjustment doesn't have to be an improvement all the time. In some cases, the overall bid can be reduced too. This is when the device performance for a specific product is remarkably low.
8. Optimize by Geo Location
Just like devices, the performance of products will differ from one location to another. Many times, you need to acknowledge the fact that products cannot be upselling or cross-selling on all platforms. When a product is not performing well, in a given geo-location – you need to rethink. This will help you save lots of effort and money.
9. Increase bids for High-Performance Products
So far, we have spoken about the performance of products with respect to the device and location. Indeed, performance can help you decide if the bids need to be increased or reduced.
The golden rule is, increase the bids of products that are going well. This will help you sell more, and only to relevant audiences. Two, reduce the bid of products that are not performing well. You might be spending too much time in this zone.
10. Create Remarketing Lists for Shopping Ads
Finally, you can optimize your Google Shopping Ads with a remarketing plan. The plan for remarketing can be categorized into two: lists for shopping/search ads, and dynamic remarketing.
Dynamic remarketing is all about focusing on customers who once visited your store. You need to build personalized ads, for grabbing their attention one more time. Data from the merchant center will help you build these personalized ads.
RLSA is a way of keeping audiences engaged using Google Analytics and Shopping Ads. Here, you don't need to build the campaign fully. But, you need to have a smart protocol that helps you track customer behavior in your store, and display them appropriately.


Optimizing Google Shopping ads will certainly improve your online presence. It is a way of showcasing your brand, and its products to the right audiences at the right hour. This is important, especially if you want to build awareness of your brand online. With COVID-19 not disappearing any time soon, you can rely on the formula described in this post, for your next Google Shopping Ads.


---
Guest Post by AdNabu
AdNabu helps improve sales in Google Ads for eCommerce companies. If you are running the search, google shopping, or display campaigns in Google Ads, This software will be able to increase your sales. .