Blog
The Future of Mobile eCommerce Solutions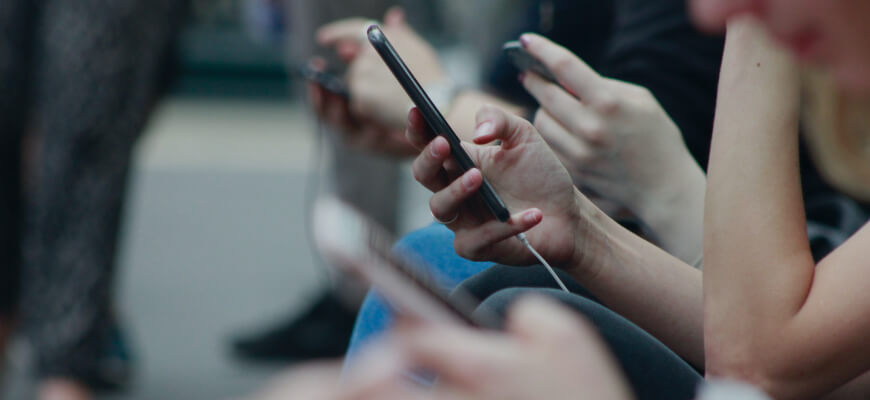 eCommerce goes online. We've created a guide on eCommerce app development with required and advanced features that will make your app successful.


Technologies are changing our world, especially with the COVID-19. To become successful, you need to create a mobile solution for your store.



The Future of Mobile eCommerce Solutions
The number of mobile users grows every year all over the world. And all these users find online shopping via an eCommerce app much easier and convenient. According to Statista, the transaction value of global m-commerce reached almost $700 billion in 2019.



Also, Statista predicts a rise in mobile retail commerce sales in comparison to the previous years. You can see the stats below.
eCommerce mobile apps are user-friendly and convenient. As a result, people choose to shop online more. Additionally, COVID-19 makes people stay at home. However, they still want to go shopping. So, mobile eCommerce solutions can be a perfect variant.
In case you feel suspicious about statistics, we've prepared several reasons why you need to create an eCommerce app.
Users prefer mobile. Mobile devices are going to leave computers behind due to the chance to use the n the go.


Convenient to use. Most mobile applications work faster in comparison to websites. Additionally, there are no ad banners or pop-ups that irritate users.

Easy to buy goods. The app tends to provide a simple way to purchase any goods. Mobile apps can take data about phone number, card number, and the delivery address from the phone.

More functional. Users like mobile apps since they offer such functions like GPS, camera, finger or face scanner, and others. All these features make the purchase process faster and easier.

Better user engagement. All the features we've mentioned above increase users' acquisition. Push-notifications help inform customers about new bonuses or discounts, increasing your conversion.



An ability to pay faster and a bunch of additional features (compared to a site) make shopping apps an excellent opportunity to boost your eCommerce business. There are two ways to create a mobile eCommerce app. The first option is to hire a development team or cooperate with an outsourced software development company.
Developing an eCommerce app requires planning the process and single out the required features for your application.


Essential Features for Mobile Apps
Below you can find the list of required features to create an MVP version of the application. MVP features stand for basic functionality to satisfy the users' needs and expectations.


Authorization. To make a purchase, the user needs to get through the authorization process. They can log in via email and password, phone number and passport, or various social media like Facebook, Twitter, and so on.

Settings and push notifications. Push notifications help increase user engagement. If you want to create an iOS app and an app for Android platform, you need to use APN (Apple Push Notification) and GCM (Google Cloud Messaging) servers respectively.

Catalogue with categories. To make the buying process comfortable, you need to create various categories of the goods. Also, you need to integrate a bunch of filters to let users choose what they want.

Different payment methods. The most wide-spread ways to pay for the goods are via credit card, PayPal, cash on delivery, and so on.

Tracking purchase. Tracking allows seeing the status of the order. Also, it's good to integrate an opportunity to cancel the order at any stage. It's important to show customers how fast the order is processed.

Shopping cart. Shopping carts are a vital part for any eCommerce application. Surfing the app, users want to add the goods by clicking a button.

Customer support. There are various ways to organize customer support. For example, you can offer support via email, online chat, or phone. Also, it's good to make a chatbot to reduce expenses and increase the user's trust.




Advanced Features of eCommerce Mobile Apps
To reach success with your eCommerce application, you need to add several advanced features. To give you a hint, we've listed several below.


Comparison feature. A comparison of similar goods means that each product has a list of characteristics, and users can select their values.

Payment by part. Payment by part assists in buying expensive goods. As a result, you get more profit.

Shopping assistant. Artificial Intelligence allows developing modern and effective shopping assistants.

Currency converter. Currency converter simplifies the buying process for foreign customers. As a result, you get many loyal customers from all over the world.

Wishlist. Wishlist contains a set of products that customers would like to buy. It is very convenient for customers who want to postpone a purchase. They would get back to your site with a great chance knowing that the product is on the Wishlist. Also, you can inform users about different changes, like price, availability, comments, etc.

Gift card. Clients can use it to make each other presents. A person who further wants to make a purchase should enter a unique card ID.

Virtual fitting room. AR technology allows creating this feature. Companies that used this trick for their marketing campaigns got enormous financial gain from it.



There are many exciting and useful features you can add, the more chances you have to maximize your profit.
Mobile apps are the future of the eCommerce industry. In a few years, every service and company will have its own app with modern and useful functions.
COVID-19 makes this process faster. So, it's high time to create a mobile eCommerce application.


---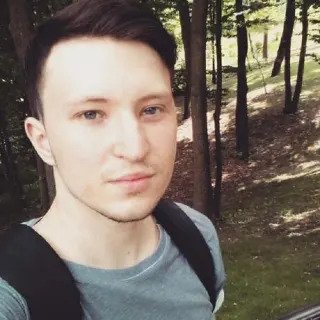 Author Bio:

Vitaly Kuprenko is a technical writer at Cleveroad. It's a web and mobile app development company in Ukraine. He enjoys telling about tech innovations and digital ways to boost businesses.