MageCloud partnered with DoveID to deliver their Magento extensions to all of our users with the help of our exclusive installation process. Install any Magento module by DoveID in 1-click from your MageCloud panel and get access to free Magento themes for your business.
DoveID provides full support for their extension. If you have any questions about extensions below - feel free to contact DoveID and their support team.
Please post reviews and comments about DoveID, its extension and support so we can deliver only the best Magento applications for our users.
Find more Magento extensions in our marketplace and get new functionality, components and even business ideas for your Magento store.
I am a software developer, I live and work in Europe as a senior backend programmer. I have been developing web pages for eleven years and Magento for three years mostly on backend. I publish some final products or researches as a hobby on Youama.com. I am interested in Android platform, Magento and dynamic programming languages. I don't provide free support for free modules and any kind of free programs. I can only give advices for free for my modules, I don't want to redevelop them for personalized needs for free. However I fix the bugs as you can see in release history on Magento.com. Of course, I will answer and help in case of paid modules/softwares. If you want to contact me, please send email to david@belicza.com or leave a message on the GitHub.com.
20 jQuery sliders in one module. Setup images, colors, texts, animations, add more JS to Slider ...
Free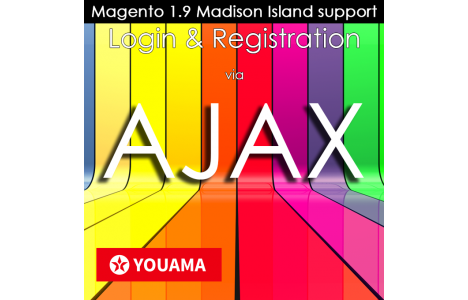 It is a free responsive ajax login and register module, compatible with Madison Island of Magento.
Free