Blog
Beginnings Are Tough - 4 Ways to Build Trust With Your New eCommerce Customers in 2019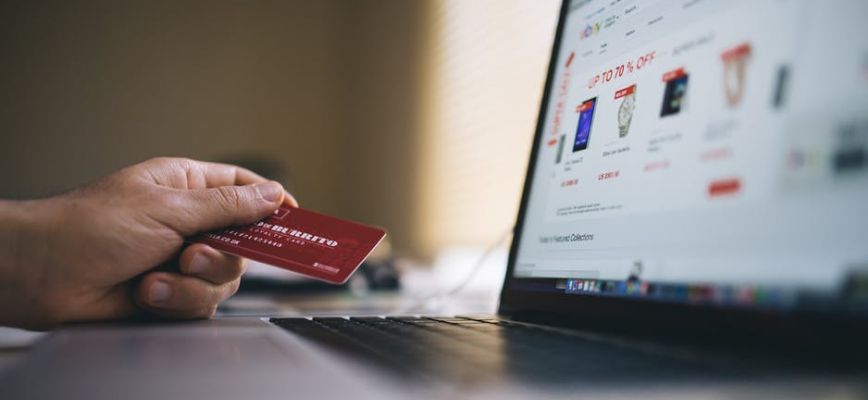 Guest post by Magneto
When we start an eCommerce business and going to unveil an eCommerce website soon, we used to dream a good return over our investments of time, money, and tons of resources. We assume some sizable amount of traffic, the high rate of conversion, and a lot of revenue.
Unfortunately, all dreams are never converted into reality unless you have completed enough groundwork for it. When you apply many wise advise available on the web, you miss a key fact to realize before initiating a single step ahead.
You have just created a web entity for your online shop and might have attached a mobile entity with it too. You don't have any review of the product or services you offer, as you don't have sold any item at all. Of course, many tempt to place false reviews on the site or bring the same from other review sites by spending some bucks on that dirty practices.

Unfortunately, your dishonesty can destroy you one day when a genuine visitor asks for reference and contact details or real-world customers of you! The same proves true on various social networking sites where you don't have any chance to create a buzz of your products by words of mouth techniques.

The current post might help those eCommerce startups or beginners who have just begin their day and struggling to infuse trust in their online visitors. I shall try to pinpoint at least four ways to do so efficiently.

#1 – Introduce Human Face behind the Business on Your eCommerce Website
It is true that your online shop is new to people, but you might not be so.


You might have some experiences in product development.

You might have a legacy to provide quality product or services in the past.

You might have another brick-n-mortar business already running in your locality or region.

You might have served a big brand with key roles and now going to start own adventure based on those experiences and expertise.


These are positive attributes to establish your authority in the market and remove skepticism regarding your newly started online business. However, people can trust you as a person more than your newly started online business.
Therefore, if you describe the same attributes we have discussed earlier in your About Us or About Me page, you may win their trust immediately if they know you personally anyhow.
If you create your personal pages on social media and the leading profile sites and cite valid references, you may have greater chances to win the trust of a lot of unknown people who may be your prospective buyers.
Of course, you must have unique or trendy products with demands in your targeted market/audience and uplift quality of products by running surveys among the known personal and professional circles.
#2 – Write Winning Content for Your eCommerce Storefront
We know content is a powerful medium to connect the business with its consumers. On the virtual landscape, touch-n-feel of a product is impossible. Texts describing the product, images depicting it at different facets, and videos illustrating or simulating the product and its use cases are ways to know the product for virtual users/customer.

Therefore,

Write intuitive and touchy texts regarding your products, services, and offerings go along with it.

Place high-quality images/photos of products taken from different facets and provide zoom facility to examine it closely.

Create videos illustrating how to use the product. If possible, cite a story of product usage by a satisfied customer or a group with the real-world background.

Integrate a CMS-powered blog with your eCommerce platform and write blogs such a way that you can establish your brand, introduced hidden facets of your products, augment your services, and display your authenticity in your business niche. Of course, it demands time, resources, and careful planning to go.


You can hire a content writer and place your thoughts in front of a professional person. It might lead to general high quality, relevant, and useful content for your eCommerce website to place on your pages as well as distributed on the web through various sources like social media sites, and 3rd party blogs with relevancy to your business.
Content marketing needs consistency and regular posting. So, you have to hire a digital marketing team for it from a reputed and result-oriented company.
#3 – Show How Secure Your eCommerce Store
Today online frauds and attacks are rampant. Shoppers know that for monetary transactions, they have to provide their personal and financial/bank data be it Internet transactions or credit/debit card data. It makes sense to verify the security beforehand to do anything with an eCommerce site.
However, online security is a purely technical matter and non-tech visitors hardly can find out how your website loaded with security arsenals. There are some ways to depict your security measures taken on the site. For instance,


If your site has domain name start with HTTPS protocol, your shoppers will assure the first step security measure.

If you have obtained SSL certificates from a known international authority, show it on the homepage on the top and nearby the shopping cart symbol.

For the safe transactions, reliable and accredited payment gateways are crucial to win the trust of shoppers. Integrate those and display their valid icons just before the beginning stage of the checkout process. If you can accommodate some space on the homepage, it will be great for you.

If you integrated recognized bank APIs with your shopping cart, display their icons too. Similarly, display wallets provider integrations, as wallet are a quite safe and secure way for transactions.

Many extensions or plugins provided by security service providers on the web are working great in the protection of data and transactions. Most tech-savvy shoppers know about it and trust their badges. Obtain the same and display on your eCommerce site.

Display extract of your return policy on the checkout pages and link it with your return policy page for full details. Return policy assures customer about your product quality as well as win the trust of shoppers immediately.

#4 – Be Available Round-the-Clock to Your Patrons Who Come on Your Online Shop
The Internet brings your website anywhere across the planet and your customers may come from the different time zones. It is a night in your region and they have a day there. Moreover, shoppers take a various route to reach you.
It is mandatory to attend them politely and respond their queries quickly be it negligible or highly significant. You can provide the multitude of ways to contact your support staff, such as email, phone call, instant messengers, and live chat integrated on your website.
Today smart messengers like Chatbot are powered with AI technologies including machine learning & personalization engines. You can integrate smart messengers for your website chat tool and provide your customers exclusive user experiences. Keep trained staff ready to attend or overtake any complex query from the Chatbot and give instant solutions with utmost satisfaction.
Judicious use of smart live chat can enhance your conversion rate a lot. You can establish trust among the shoppers by personalized approaches and guiding them on each step during their shopping journey. Facebook chat like social media integrated live chat can provide you with added advantages by providing customer data and using those in a friendly manner.

Wrapping It Up
Winning customer trust is a herculean task for an eCommerce starter. We have seen a few tricks to go ahead, but a lot of things remain to describe. Moreover, each business is unique be it brick store or eCommerce. Therefore, prescribing the same script for all may seem insane and may lead to failure at the end.