Blog
Cost-Effective eCommerce Entrepreneurial Ideas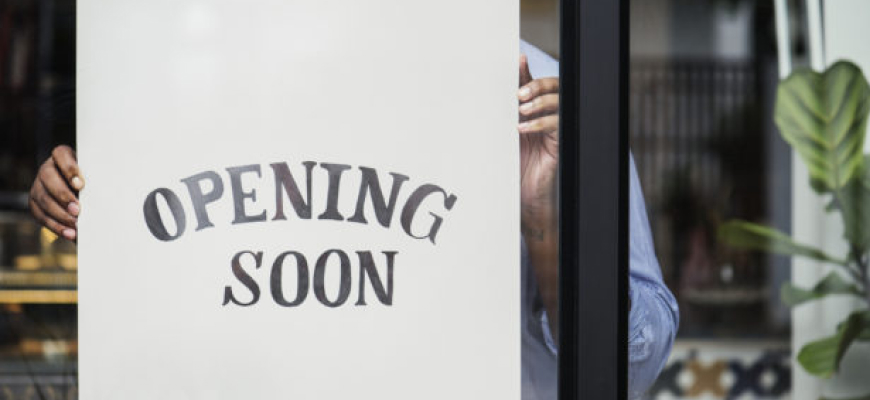 The e-commerce industry has become one of the most exciting opportunities for the modern era. Regardless of the country, e-commerce has recorded incredible growth all over the world. Mobile phone and internet penetration have accelerated e-commerce growth as well. The time we are living in is one of the most promising times to start an online business. All entrepreneurs need is a profitable business idea with the right team to exceed the growth threshold.
Launching an online shop has never been easier. All you need is a URL and domain name, website hosting, and some e-commerce website builder. Even if you don't have design and programming knowledge and experience, you can get it up and running in minutes. The most popular website builders do not need any experience in programming or building websites. However, they usually cost a lot.

In this article, we present some exciting e-commerce ideas that you can think of to start a successful business. Below are eight cost-effective e-commerce entrepreneurial ideas to help you out!

The only thing worse than starting something and failing... is not starting something. (Seth Godin)
Try Best Ecommerce Business Ideas:
In addition to providing a large customer base, there are many reasons why having an e-commerce store makes sense. It is calculated that in 2019, 13.7% of all retail sales will come from e-commerce sales. Figures like these show that electronic commerce is becoming an essential player in the global trading game. So, here are the best e-commerce business ideas you can try in 2020.
1. Grocery E-Commerce store:
Online grocery deliveries are a rapidly growing segment in both developed and developing countries. With demanding careers and a fast-paced lifestyle, it isn't elementary for people to find time to buy their daily needs. An e-commerce grocery bridges the gap by delivering local groceries, staple foods, fresh fruits, and vegetables, etc. Whether food aggregator, the marketplace, or independent online grocery store - the segment is gaining immense popularity due to the advantages. Although there are multiple vendors in the industry, the high demand for food in the country offers a fantastic growth opportunity for someone who wants to open their online grocery store.
2. Organic and Health Products:
The organic and health industry is one of the largest industries in the world. With all of the other online business ideas, it is still hugely profitable today. This idea is particularly useful for young people with excellent marketing skills. As long as you can communicate the importance of the products you sell in people's lives, your chances of success are high.
3. Selling Second Hand Products:
People don't mind using used products as long as they are quality products and they are in good condition. All you have to do is collect these used items such as premium jackets, gloves, shirts, pants, jewelry, and furniture then publish them on your E-commerce website. Make sure that you offer them at reasonable prices. You can first test how well this idea works on-site before increasing your reach.
4. Smart Home Products:
The Internet of Things has come a long way. People love to plug in all their devices so they can talk to each other and anticipate their needs. For example, when you come home and open the garage door, the air conditioner should be turned on, and it should signal the smart speaker to play relaxing music when you're stressed out. You can determine the stress level using different apps on your smartphone.
As you can see, you can create a smart home with the Internet of Things. Despite the potential of the Internet of Things and the way people love this technology, not many people sell these devices online. Ultimately, this is one of the best business ideas for online trading in 2020.
5. Online Education Courses:
Some many successful entrepreneurs and teachers have valuable knowledge worldwide. Moreover, you can set up online shops where these people can create courses and sell them to others. Many platforms sell prices, but the demand is quite high. There are so many areas, niches, and professions that one platform cannot offer them all. This is your chance to provide people with content marketing and writing courses that you won't find anywhere else.
6. Toys and Games:
Children no longer seem to appreciate traditional toys and video games for playing on smartphones and tablets. However, this is not true, and this is evidenced by the fact that toy companies continue to manufacture them. Children are still playing with their dolls and action figures, and there is a market for them. Start with a small investment to find out which toys are popular and expand your selection from there.
7. Fashion & Cosmetics E-Commerce:
E-tailing in the areas of fashion and cosmetics has been a start-up topic right from the start. By solving the problem of logistics and delivery to the most remote corners of the world, e-commerce start-up is introducing global brands to discerning customers.
Starting a fashion or online cosmetic shop is a great idea if you understand the market and can quickly identify trends. With a ready-to-use e-commerce platform, you can set up an e-commerce shop in a few minutes and start your mobile app with all the advanced functions that a customer sees on an e-commerce platform.
8. Selling E-Books
Gone are the days when you needed a publisher to sell books. For this reason, selling eBooks is one of the best business ideas for e-commerce in 2020. You can write something valuable about a popular educational topic, and you have a chance to sell a good number of copies online.


Conclusion:
There are many business ideas for e-commerce in the world today. Some deserve to be prosecuted, others not. It is up to the prudent entrepreneur to research and know what to try. As you can see, you can sell a variety of things (almost everything) online, from health and beauty products to children's toys and games. Being able to open an online store is one of the best advantages of living in the Internet age. All the best!
---
Author Bio: Claudia Jeffrey is currently working as an Assistant Manager for Networking at Crowd Writer, an excellent platform for academic writing services in the UK. Aside from her professional stature, she loves to watch movies, playing tennis, and peanut butter cookies. She often gives free classes to needy students as well.