Blog
How to Design Magento Checkout Page for Better Conversions?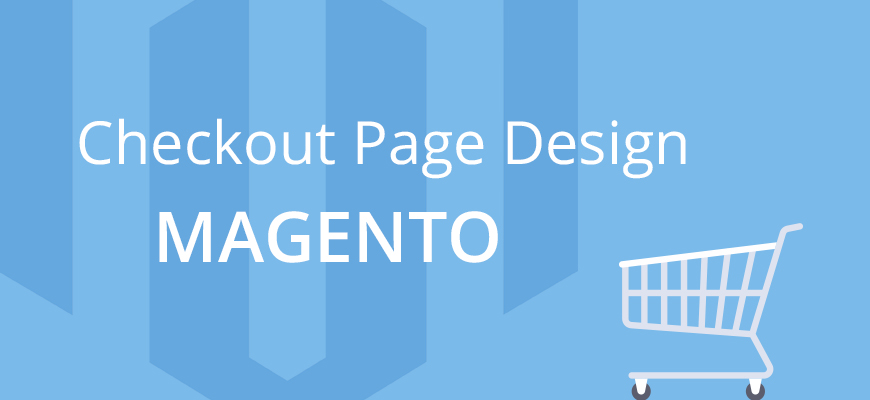 Guest post by FME Extensions
Considering the perks of ideal web store functionalities, we will discuss how important is the checkout page's performance. Of course, the model "more visitors - more sales" works, but what if your store is being visited by millions of people out there but your conversion rate is considerably low?

Well, the reasons that contribute to a lower conversion rate are countless, but one of them is the poor and inappropriate design of the checkout page. Bringing visitors to your store, and making them navigate through different processes requires a lot of efforts. But, all this goes in vain when they leave the store without purchasing the products they need.
Why Visitors Don't Convert?
If a user stays at your web store, they should have a remarkable experience, navigating through different pages and choosing multiple products to buy. That's the ultimate goal of creating a well-managed web store, as experienced online buyers are looking not only for products but for a well-organized shopping experience. And even one small error therein can turn out to shopping cart abandonment.
Well, you have managed your store exceptionally diverse and engaging but more than half of your visitors don't bother to finalize their check out process and one of the major reasons behind that, your checkout page is not stimulating. A simple check out page is self-explanatory and the more the user finds it comprehensive, the higher are the chances they will complete the transaction.




Things to Consider When Creating Magento Checkout Page
Keep in mind the following considering to create a user-friendly Magento checkout page.
Allow Convenient Checkout Process
The most tedious process that user experiences while shopping online is filling out the long registration forms that demand personal details and payment options. The user has to spend his time going through the reviews and choosing the product to buy and at the beginning he has to go through the whole registration process, so it is recommended not to display user registration forms on visiting your store but add it after he has passed the 'add to cart process' and is ready to go for transactions. Putting so many registration fields and requesting to fill all the required fields before checkout really annoy them and they will certainly end up canceling the transaction.

Customers are highly bothered by the irritating process of filling out multiple forms that makes them feel annoying and most of them leave it halfway. So the best experience your customer can have is to consolidate it into one comprehensive page and save their time from being bothered by multiple steps. Providing these feasibilities let your customer attached and hence awesome user experience results in higher conversions.

More than anything, a user gets attracted by the visual appearance. We admire things that are adorable and if the text on your web store is not appealing enough to get your user's attention then it may be a chance that he gets disappointed by the readability of the content on your checkout page. So make use of distinct fonts and keep the text size perfect that it is not irritating for the eyes. Also, make use of clear color schemes and present your checkout page in a more fascinating way.

Propose Multiple Payment Options
Gaining your customer's trust is arduous nowadays. Presenting multiple payment gateway options with their logos illuminated on the checkout page appears convincing and increases one's trust on your portal. Also, integrating multiple payment options is idealistic as customers are uncomfortable about using their credit cards online and PayPal and Braintree are reliable payment platforms out there.

Make Check out Page Fully Responsive
A responsive web design means your website is fully optimized to get adjusted according to the user's screen size. There is a large number of online visitors that access your web store through their smartphones and tablets and having a responsive layout of your entire web store let them have a seamless experience of access and can perform transactions conveniently through a fully rectified layout of your check out page.
Also, your check out page shouldn't take much time to load. This will lose the interest of your customer and they may leave right away.
It's ideal to provide your customers a better user experience by offering them the facility of adding products to their cart from multiple devices. Whether they are on their phones or browsing through their personal computers they should be able to add multiple products from different devices that can be achieved by enabling a long-term cookie. This will save them from logging in every time they want to buy something from your web store.

It is important to add custom fields to the checkout page to acquire all the required details from your customers. Custom fields sometimes come in handy as all Magento store owners would not want the fields that the Magento platform offers. This will help you better understand your customer's requirements and devise your business model accordingly. For example, this Magento 2 custom checkout allows Magento 2 owners to add 8 different types of fields to any step of the checkout process.