Blog
Want to Increase Your Magento Store's Sales? Follow These Tips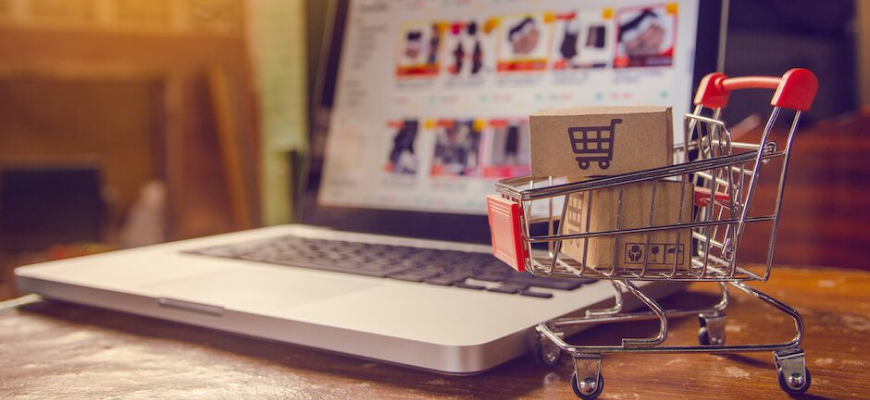 Guest post by

FmeExtensions
In recent years, Magento has acquired a substantial reputation in the eCommerce industry due to the integrated high-end features and functionalities. Now numerous E-commerce merchants are switching from old content management systems to this advanced platform. Magento has its fame through its high-end maintenance, security, and tools for a variety of online business models. This most potent platform facilitates small online shops and offers seamless services to large online shopping businesses.
Today, we are going to share some highly practical tips which lead to enhanced user experience and improved sales.


Improve Page Loading Speed

The fast loading speed of the website is crucial for customer retention. Now, search engines have started considering the page speed as a ranking factor as well. The slow web page loading speed offers a poor user experience, and hence the users have to face difficulty in navigating through multiple sections of the website. It is substantial for eCommerce websites to optimize the web page loading speed as many visitors abandon the website abruptly if it is taking too long to load its contents.
Ensure that the content like images are compressed and JavaScript and files are optimized to offer a seamless user experience. You will find numerous Magento extensions that will optimize the contents of your website. How to speed up Magento 2 performance read here.


Make the Checkout Process Easier
In most of the cases, the users tend to abandon the shopping carts after reaching the checkout page. One of the main reasons behind this is the complexity of the checkout process. The users have to fill in massive information before finalizing their product orders. The intricate user forms affect user experience, and customers decide to quit rather than putting efforts in filing the user's fields.
The Magento based online store owners can leverage their customers by showcasing a success page after the order placement with the whole summery of chosen products at the checkout page. There many things to be considered when creating Magento checkout page.
The extensions like Magento 2 checkout success page can do this job efficiently, which is loaded with numerous features to facilitate the checkout process.


Leverage Shipping
The eCommerce customers are seemed overwhelmed with too much shipping charges. The product shipping is the most critical part of an online store that has a significant impact on sales. If you are new to the eCommerce industry, try to facilitate your customers with free shipping in order to drive a huge pool of potential customers to your business domain. This facility will distinguish you from other online stores, and ultimately with massive customers, your sales will elevate as well.


Integrate Exciting Features
The customers love to find an additional reward when they land on a particular online store for shopping. Whether it is in the shape of coupon, discount or offer, customers will inevitably get attracted to avail this opportunity. The vouchers and discounts assist in driving a huge number of potential customers and help to promote not so popular items in your product inventory.
Similarly, if you entertain your customers with extra features along with the purchased products, they are likely to revisit your online store. One of the most exciting features that eCommerce stores are offering these days is the gift card. Like gift card for Magento 2, these gift cards are available in a variety of shapes and prices, so customers can send them to their family and friends and eventually they can buy anything from that particular store that lies within the range of the price the gift card holds.


Invest in Brand Promotions
Promotions and advertisements are really important if you are selling products or offering services. Ecommerce marketing is essential to extend profits and attract new customers to the business domain. You can launch paid promotional campaigns and can invest in SEO strategies to make the most out of your efforts. You need to figure out what works best for your eCommerce business.
The trends keep on evolving so you need to keep an eye on new fads and try to formulate your marketing strategy accordingly. Without making people aware of your eCommerce business, you can't excel, and you will not be known to most of your potential customers.
These days marketing and promotional campaigns on social media channels have proven to be really effective. Make sure you have hired expert professionals for the job of updating target audience about new offers, business activities and what's more to come.


Bring your Products into the Spotlight
Your web store needs to be strengthening with time in order to showcase your customers the best of options to purchase their goods. You need to manifest your top-selling items on the Home page, so the chances of getting conversions become high. It's an ideal way of attracting new customers and makes them engaged with the business domain.
If you have a stack of high demanding products, then make sure you have placed them in the right areas in your website. Make sure you have enlisted them on the top sections where the customers put more focus on. You can showcase these products in the shape of a featured slider to make them look more attractive. Try to keep on changing the highlighted products on a regular basis.


Improve Rankings in SERP's
Besides working on providing high-quality products to customers and improving your web store's user experience, it is essential to be ranked on the top position in the search engine rankings as well. Most users tend to land on the eCommerce stores through particular niche specified keywords. It is crucial to optimize your stores to make it resonate with the search engine standards and SEO extension will do this effortlessly for your Magento 2 store.
When a user types a specific product name to purchase, he/she comes across various web stores that offer products similar to yours. So if you have not powered up your website by integrating niche specific keywords and haven't made the content optimized, the chances are you will lose a huge pool of potential customers.


Create a Blog Section
The high-quality content is highly favored by the search engines.The content that illustrates compelling stories can attract a massive audience as well. Blog is also vital to build internal and external linking which further assists in boosting website rankings. Putting efforts in link building could leverage in higher rankings as compared to your competitors. Your website authority will subsequently improve when your website has links to high ranking websites; hence your rankings on search engines will also improve. Don't underestimate the impact of blogging on eCommerce website!


Final Words
As an entrepreneur, you need to focus on understanding customer behaviors. Make yourself aware of how they interact with your business domain, what their needs are, and how you should fulfill them. Which marketing practices will make you distinguish from others. The Magento content management system is enriched with essential features that are either built-in with the platform or available as additional extensions? Make sure you have chosen the best one ideal for increased productivity and improved user experience. All you need to do is to adopt best practices which lead to higher conversions and elevated sales.