Blog
Who Runs Online Shopping World? Men VS. Women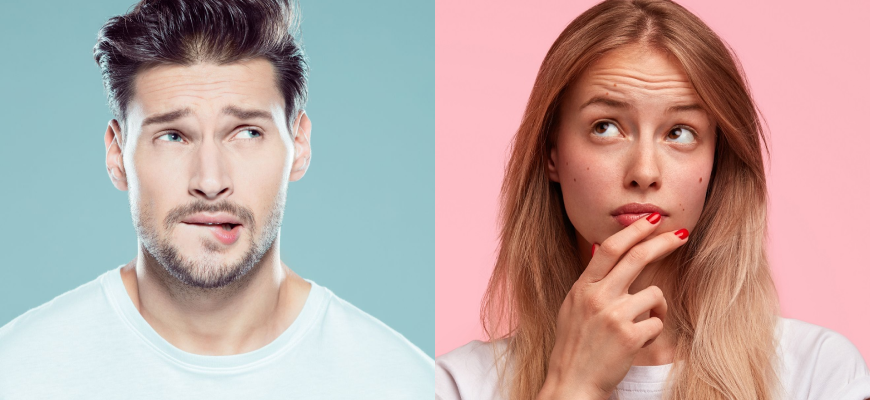 What do user groups like to shop at your online store? Who are the personas you are optimizing your shop for? Have you considered what it means if the majority of your users are male or female?
Anyone involved in eCommerce must provide the best possible user experience for visitors to their store. In order to choose the right form of communication and appropriate context for making purchases, you must have some knowledge of who your customers are. Gender has become a significant defining characteristic of your customer base.
John Gray's in his famous book "Men Are From Mars, Women Are From Venus", says that the "two sexes differ in their perspectives, motives, rationales, and actions."
This difference has always been the point of particular interest to brands and merchants. And, in today's article, we will take a closer look at the core online shopping behaviors and dynamics of men and women, backed by research from different experiments.

General Shopping Habits
One should begin their journey into the difference between two sexes by exploring general shopping habits and behaviors. Being aware of differences in shopping habits, behavior and dynamics can help you make the first step in marketing campaign diversification and advertisement targeting.



By 2040, around 95% of all purchases are expected to be via eCommerce. (Source: Nasdaq)


As for the reasons why men and women opt for shopping via the Internet, that is when the differences between sexes manifest themselves.

🧔 According to behavioral studies, while shopping online men tend to be more:
focused on the mission; men consider shopping as a common activity with one straightforward goal – purchase;

logical – men are largely driven by reason, not emotion or someone's opinion;

reliant on product information – males usually carefully study features of an item before making a decision;

resistant to special offers, discounts, and sales, and less frequently take them into account when making the decision to purchase or not;

interested in the result – not captivated by the process, men make a purchase as soon as the suitable item is found.
👩 On the other hand, women tend to:
enjoy the shopping process as a whole and tend to spend more time shopping online;

make up their mind based on reviews and ratings, not specific features of the item;

tend to follow trends and fashion, and make the purchasing decision with them in mind;

tend to make impulse and unplanned purchases, triggered by advertisement, special offer or sale, personal recommendation, desire to improve mood, etc.;

be more selective, searching not for the item they need, but the one that will suit perfectly.
The next crucial aspect for online merchants for building proper interaction with customers of both sexes is understanding HOW they make purchases online and WHAT do they prioritize in their purchase.
HOW Men and Women Shop Online
SOLUTION vs. EXPLORE: Men vs. Women
Men would much rather buy a "workable product", whilst women would rather continue shopping in the hope of finding the "perfect one."
So, when shopping online, women are more selective and likely to buy a product that fits all their requirements after careful research and comparisons. Men will generally prefer to buy the first product that works.

☝️ Scientific fact!

Women's and men's brains are structurally different:

Women use their cerebral cortex to carry out tasks (making women better at identifying and controlling emotions)
Men rely on a large portion of grey matter in the left hemisphere of their brains
(which makes them more task-focused)

ONE SIDE OF THE COIN
Psychological studies have supported the theory that, on the whole, women like to analyze, evaluate and search, whereas men rush to decision-making. Thus, women like to explore web-stores thoroughly whereas men are more goal-oriented (or, psychologically solution-driven) when shopping online.
Content Square found: We can see that the number of pages viewed by women before the final transaction is dramatically higher than among men. At the same time, when men find what they're looking for, they're done - the purchase is made and the search is over.
However, there is research from other sources that somewhat conflicts with the above assertions.


THE FLIP SIDE TO THE COIN
For example, research from Inmoment found that "males and females differ in how they utilize a product page: males intensely research the page, viewing all the product details and pictures, while women quickly scan the product page and go to the next product they want."
Additionally, a survey from Baines & Ernst reveals that 85% of women make compulsive purchases online, which goes against the idea of careful research and controlled emotions when women shop online.
Research by Shoppercetric, a UK-based shopping research company, uncovered that men aged 18-24 "defy most male shopping patterns by browsing — both in retail stores and online — shopping with friends, and rivaling women in the number of impulse purchases as well.''


Men spend more online than women do.
(Source: KPMG)

Of course, things are not so clear-cut and well defined. Although men and women's online shopping behaviors may be one way among a specific age group, it may be completely different in another age bracket (as has been shown above) or in another country (research above was from the UK – US research may have presented starkly different results).
🤔 NOTE!

The male/female differences in online shopping behavior do not operate in a vacuum. It is often subjected to influence from a range of other demographic factors (country, age, culture).

DEVICES: Men Shop On Mobile Devices More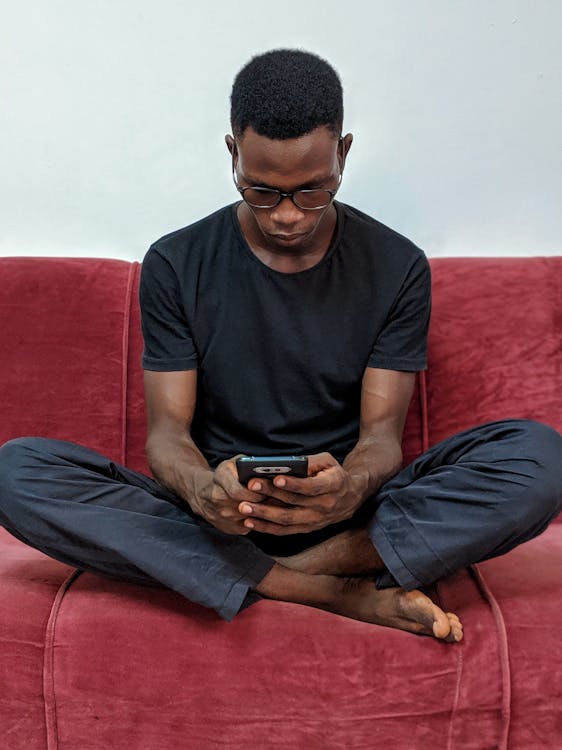 M-shopping is growing and consumers expect convenient shopping experience.
According to the statistics, men prove to be more technically adept than women in online shopping. 45% of men use a smartphone or a tablet for purchasing online, compared to 34% of women (22% of men compared to 18% for women according to SeeWhy, BI Intelligence report).
So it's clear, that although more women overall made a purchase online, men drove more sales from smartphone devices than women.
On the other hand, the gap between the percentage of males and females that utilize laptops or PCs for web purchases are not especially wide – 82% of women and 85% of men.
BI Intelligence's research is supported by a study completed by Ecommerce Platforms which broke down mobile commerce usage by gender across a range of different product categories:


Electronics purchased via a smartphone: Women 8% / Men 27%;


Food and drink purchased via a smartphone: women 8% / Men 13%;


Movie and event tickets purchased via a smartphone: women 11% / men 23%;


Digital content purchased via a smartphone: women 20% / men 30%.




We can see that, according to the research and in all instances, men made a higher proportion of purchases from smartphones than women did.
However, it is worth noting that the study did not cover typically female-orientated product categories like cosmetics or fashion. Similarly, to counter this study is First Insight's 2018 survey which sampled people from the UK and revealed that 40% of women frequently shop on mobile devices, compared to 22% of men.
In general, men shop on smartphones and tablets more often than women. They use their devices to get shopping 'done'. Women, on the other hand, enjoy their mobile shopping to the fullest. They make wish lists, share pictures and collect coupons.
☝️ ECOMMERCE TIP:

The best way to appeal to gender needs as a retailer is to offer men a linear shopping experience and give women the possibility to interact with the brand.

WHAT Men and Women Shop Online For
The aspect of WHAT is being purchased by males and females is surprisingly often regarded as the case solved and closed long ago – men purchase gadgets and technology, while women are obsessed with fashion items.
On the one hand, this assumption can't be called an entirely false one. This is a rough generalization that merchants accept and put into the base of their brand positioning as well as marketing and advertising campaigns. At the time when sex and gender stereotypes are largely cast off and rethought, it is inappropriate and harmful to a store or a brand to follow them blindly. Instead, base your marketing concepts on proven statistical data.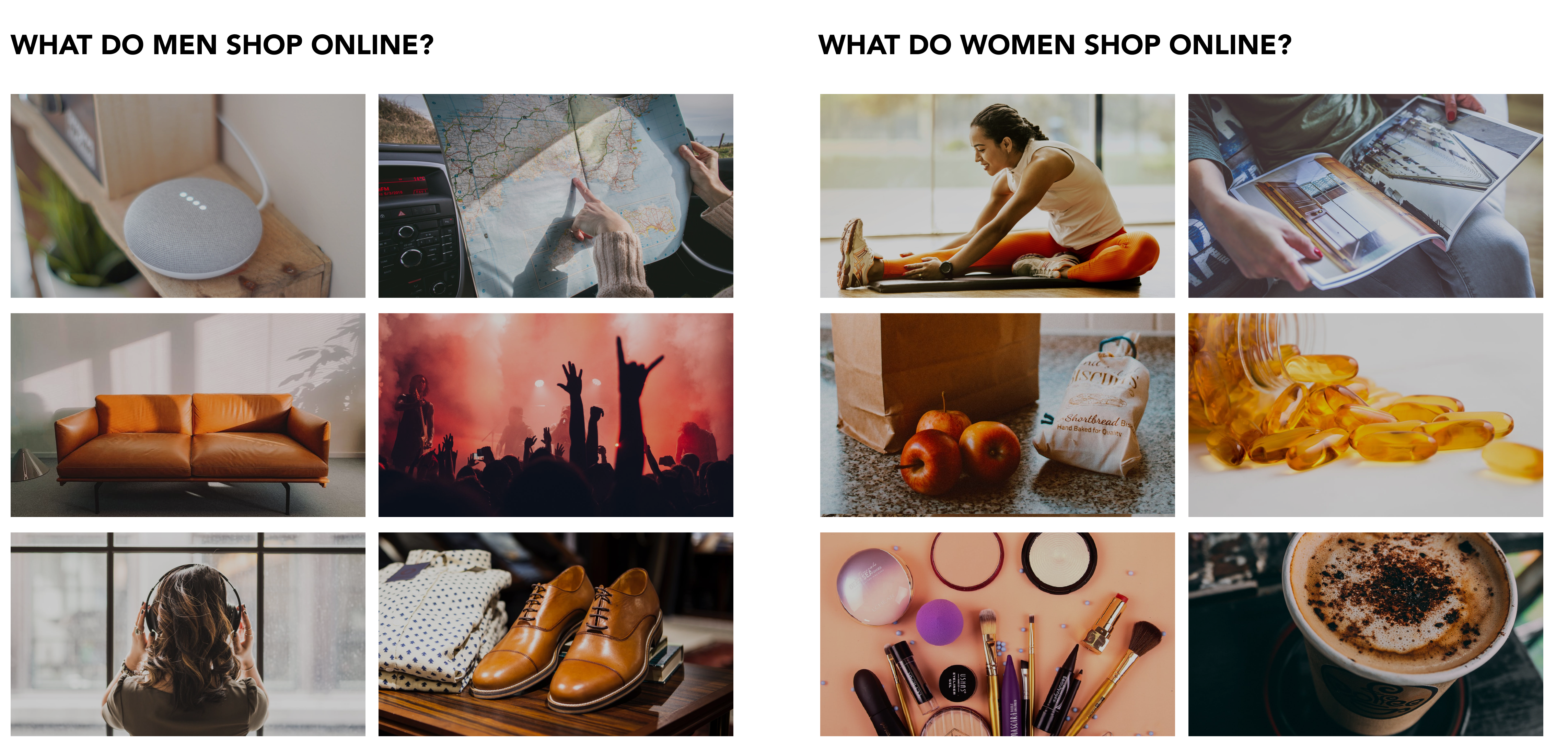 According to the research, males shop online for:

💻 Computer and tech (39%, compared to 18% of females);


* Different researches approve that men are more likely to buy the latest tech product.



🏝️ Travel and holiday accommodation (37%, compared to 35% of females);


* Men are more willing to ask the experts when it comes to how to spend their holidays. They are the main consumers when it comes to using travel agents and advisors, and they are far more likely to use such services than women.



🛋️ Household items (32%, compared to 30% of females);


🎫 Tickets for events (27%, compared to 26% of females);


🎧 Media content – movies and music (22%, compared to 16% of females);


👞 Shoes, Watches, Backpacks, etc.


* Men are huge shoe shoppers. In fact, in Britain, men are now thought to spend more on shoes than women.


** Men lean towards watches when it comes to accessorizing. The male segment of the luxury watch market stands at 64%.

In their turn, the fair sex purchases online the following items:
👗 Clothes and sports goods (46%, compared to 40% of males);


* In 2016, necklaces and pendants were the highest-selling categories on eBay with well over 2 million items sold.

** There has been a huge surge in a shapewear niche as part of the underwear market and in four years' time, Shopify estimates that shapewear sales will reach a huge $5.6million.



📚 Books, magazines and electronic educational literature (25%, compared to 23% of males);


🥨 Groceries (18%, compared to 14% of males);


💊 Medicine (10%, compared to 8% of males).


💄 Cosmetics


* According to Statista, the global cosmetics market grew by a huge 5% in 2017 – it even saw growth in the aftermath of the global financial crisis, showing it's a robust market segment.



☕ Coffee


* In a survey conducted by Urbo.com, many women confessed to spending over $200 a month on coffee.


WHY Men and Women Shop Online
A WORD ON MOTIVATION
Also from the same John Gray's book, mentioned above, is this fantastic quote "Men are motivated when they feel needed while women are motivated when they feel cherished."
If you convert this to eCommerce speak:

👩 For women Cherished = feeling comfortable about buying and feels appreciated by the vendor
Great customer service

Good advice

Good product + listens to product feedback
Great value, great offers, loyalty + Rewards scheme
Discount voucher on Birthday!
Regular holiday based communication
Good product + listens to product feedback

🧔 For Men Needed = Problem solving
The product solves the problem whatever that might be, eg something causing the Female partners stress (he can't switch off to the problem – he's stressed because she is stressed and so he wants to fix it)
How-to videos, – make it easy to solve the problem (DIY tasks for example)
Provide solutions to problems via the products stocked – content addressing the "Pain Points".

Beyond these suggested differences, is the emotional need that the product in question inspires/fulfills is all-important. For example, the reason a man and woman (couple) want to buy a car might be very different. The man might think, "it will help to get me to work and back home without the inconvenience of unreliable public transportation" (selfish reason), whereas the woman is thinking, "This will help us to spend more time together and do things on the weekend". Clearly, both messages need to be communicated if the product is for both parties, the problem here is that these motivations inspire different emotions which any marketing campaign must accommodate and communicate to be successful.
Men complete purchases within 10 minutes compared to 14 minutes for women.

It is common knowledge that when it comes to making a decision about the purchase, there are always a variety of small things, or nuances, that come into play and influence final resolution.


Here is the list of things that matter to men and women in different proportion while shopping online (Source: Ecommerce Platforms)
best bargain – matters nearly equally (to 74% of men and 77% of women);

buying on sale – is more crucial to women (74% compared with 57% of men);

applying coupons or promo codes – women tend to care about it more than men (34% of females and 26% of males);

study promotional emails – women are more curious, so they open them more frequently (14% of women and only 8% of men);


free shipping – is equally important (to 60% of both men and women).
🤔 NOTE!

Women often make spontaneous decisions to buy and that's why they especially prefer online stores that post information about their return policies.
Men more frequently respond to better information about the product and the seller or company that reinforces their image as a reliable source of quality products.
BARGAINS, SALES, COUPONS: Women Are More Deal Driven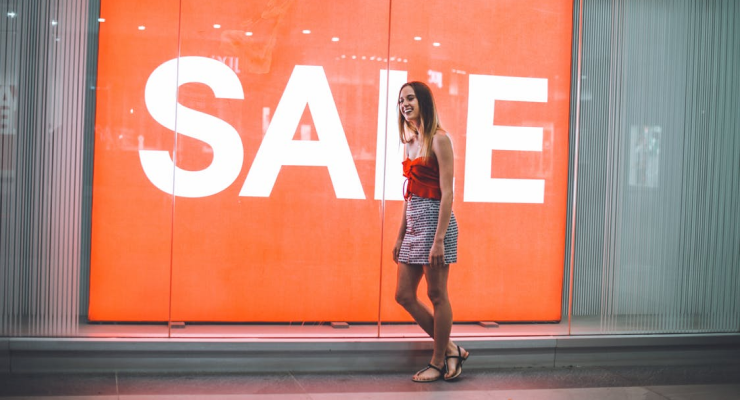 For many men, shopping is a mission to be completed. Part of this task is collecting necessary information, including details about a product and its uses found on the internet or in an eCommerce store newsletter.
Women often treat shopping as an enjoyable ritual associated with rewards and pay more attention to discounts available for online purchases. There is a clear indication that invitations to take advantage of limited promotions increase the frequency of unplanned, spontaneous decisions to buy online.
As reported by Practical Ecommerce:

Research by Performics found that 47% of women are searching for coupons and promotions as their primary use of social media,compared with 33% of males.(Source: Nasdaq)

Continued research from Ecommerce-Platforms found that 74% of their female respondents said that the last item they purchased was on sale, compared to 57% of their male respondents.
Additionally, 34% of female respondents use coupons in comparison to 26% of their male respondents.
Finally, Practical Ecommerce research also found that women are much more responsive to promotional emails as 14% first were exposed to their most recent online purchase in an email in comparison to 8% of men that did.

However, it's worth noting that Performics's research found that men are "more likely to use deal websites, as 56% of men would use them compared to 41% of women."
Mail Ecommerce Statistics

91% of Americans want to receive promotional emails.
Percentage of discounts (35%) and free shipping (20%) are the offers email subscribers want the most.
54% of emails are opened on mobile. This makes it the most popular platform, beating out desktop (16%) and webmail (30%).

Remember that men prefer to get messages about new products and look at detailed product information when shopping. When they find a product that fits their needs they can quickly decide to buy and be done with their quest. Male consumers also tend to react better to personalized communications related to recommendations based on their past purchases. Read more about improving your eCommerce email marketing here. And don't forget about the best time to send your emails!!!
Shopping is a task like any other but can sometimes be a pleasure. A large portion of women on the internet say that online shopping is a kind of hobby or enjoyable way to spend time. It's also a great way to shop for better prices. Don't be afraid to offer discounts and promotional coupons in your email newsletters. These are the kinds of messages that often get the best response from women. Lots of women sign up for newsletters from their favorite brands and stores just so they can be the first to learn about special offers.


SOCIAL MEDIA & REVIEWS: Women are More Influenced by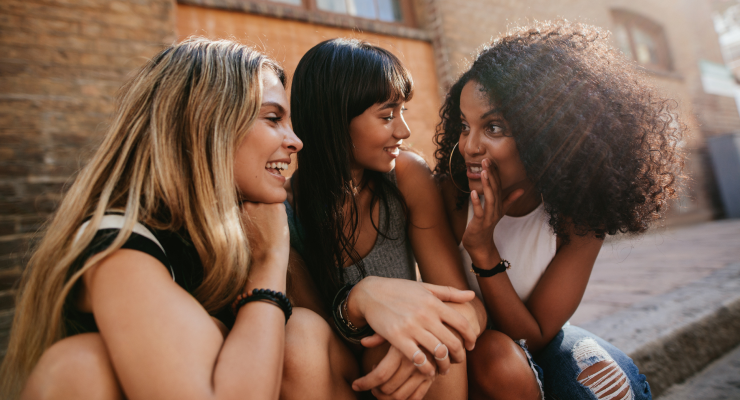 According to research, women are revealed to be more influenced by social media in making purchasing decisions.
Influenster indicates that between the ages of 14-18, 78% of women look to social media and 69% of women look to retailer websites to seek reviews when shopping for an item.
In the same age bracket, 60% of women's purchase decision-making is influenced by family and friends, according to research by Marketing Charts.
Additionally, it has been reported that 35% of females are likely to recommend a product or brand to friends or family via social media , compared to 28% of men.

81% of consumers trust the advice of friends and family over businesses. (Source: HubSpot)
But that doesn't mean that men are not influenced by social proof (and as we will see in some cases family and friends as well).
Social Media Ecommerce Statistics

When it comes to online shopping, Instagram and Facebook are the most popular social networks of the majority of customers. More than half of e-customers say that they regularly use Instagram and Facebook as part of their shopping experience. Men look for information while women seek out sales and coupons.
Other reasons which bring shoppers to a particular social media page:
Attractive deals/promotions/sales
Interested in new product offerings
To research products on social media before I buy them
Friend's or expert's recommendation
Receive a promotion via email/text/SMS
Opportunity to participate in competitions through social media
Because I shop with them
The brand provides customer service through social media
Had a good or bad experience and wanted feedback through social media
Interested in interacting with a brand and its online follower
The opportunity to influence product design etc.
TO MAKE A LONG STORY SHORT :

1: Women spend more on online shopping than men
2: Fashion for women, technology for men
3: Woman are more likely to use coupons
4: Men buy when they find the first product that satisfies their needs
5: Let women return products and show men that you are a partner worthy of their trust
6: Both men and women use social media when shopping online
7: Men are more active in m-shopping
8: M-shopping is growing among both genders
9: Men do multi-device shopping slightly more often than women

AS WE CAN SEE, Men and women shop online in different ways and that means you should try to adapt your content to each group differently.

If your eCommerce site/section is primarily targeting men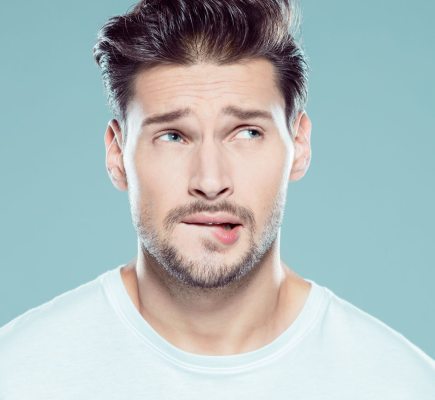 A: Make buying and checkout as simple and frictionless as possible. As has been mentioned above, men are often goal-orientated when shopping online. We recommend having prominent "buy now" and/or "add to cart" buttons on product pages. Streamline your website to make it easier to checkout.
B: Provide as much relevant information as possible on your product pages. Men often research the product page before buying- more so than women- and in some cases will be brand-conscious.
Highlight the brand-worthiness of your products with product tags drawing more attention to the product's brand and include in your email campaigns detailed information about the product. Personalized communications are key since men tend to make quick decisions.
C: And finally, make sure your site is optimized for mobile. I know this is something you may come across often, but it can't be stressed enough. As was shown above, on the whole men buy via smartphones markedly more than women, across a whole range of product and service verticals.


If your eCommerce site is primarily targeting women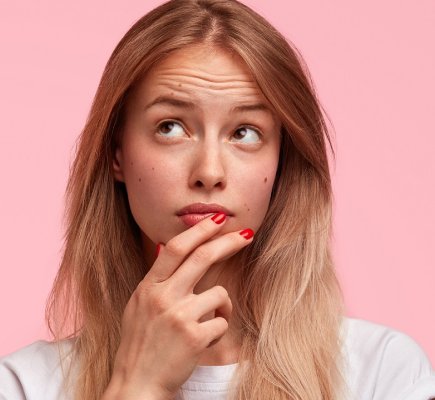 A: Firstly, make it easier to share/recommend your product pages. Unlike men who intensely read product pages and spend more time on third-party review sites, women are more likely to seek advice from friends and family via social media.
B: Secondly, make it easy and engaging to navigate your site and explore your product offerings. As was shown above, unlike men who are generally more goal-orientated when shopping and stick to their "mission", women like to explore!!! Having "related products" or "recommended products" widgets on the product category and specific product pages encourages women to explore your product range, giving them the opportunity to interact with your brand.
C: Thirdly, provide coupons/deals/offers and preferably via your social media channels (the preferred channel). I know this won't apply to all eCommerce stores since this varies depending on your sales strategy - coupons/deals/offers may not be a good fit. But, as was reported above, females are generally more deal-driven when shopping online. Further, provide promotional emails!
D: Finally, research by The Future of Commerce has also shown that women are more likely to buy something online and return it in-store. Offering in-store returns online could boost your female customer base.
Important tips and concluding comments
🧔 Men and women react differently to online shopping. If you work in an industry that primarily sells things to just one of the sexes, it makes sense to hone your marketing and site design to appeal to that one gender. While some of the numbers don't indicate a large difference between the two, keep in mind that every little piece of strategy helps when it comes to winning conversions.
For starters, men are much more thorough consumers than we are often led to believe. They read and research the different types of products they want before purchasing. This means that they go through all the specifications and then add items to their carts.
This also has the knock-on effect that men only buy products that answer an immediate demand — perhaps a reason why they research so deeply in the first place, as they know what needs they have in the present.
This consequently means that they are, predictably, quicker shoppers. They stop researching as soon as they find the one item that ticks all their boxes.
To men, your messages must be concise and to the point and use power words, prove what you say with facts. Provide solutions to problems utilizing the products you are selling.

👩 In contrast, women tend to buy more on impulse and for perceived future want.
This means they are much more easily led by discounts and sales, as they search out bargains that entice them to put items in their basket.
When selling to a female audience your messages should tend towards being descriptive, use disclaimers and offer softer words and most importantly your message must end in such a way that it gives the feeling that you understand them and that you will support them. Always provide women the ability to connect and converse in order to make a same-day sale.

And for sure, remember that color matters!

We assure you it is possible to create a gender well-balanced marketing campaign that will be as interesting as the one based on common stereotypes.

---
Top 5 Articles related to the topic:



1. Forbes - European Men Vs. Women Online Shoppers: 6 Things Men Buy More Than Women
2. Mercurytide - 57 Gender optimization: how women and men shop online
3. Jeff Bullas - 7 Key Findings On How The Use of Social Media And eCommerce: New Study
4. Freshmail - How men and women shop online
5. Women vs. Men – Gender Differences in Purchase Decision Making
---
Do you think making some gender-based improvements to your online store might be good for your eCommerce business? Let us know in a comment section below.